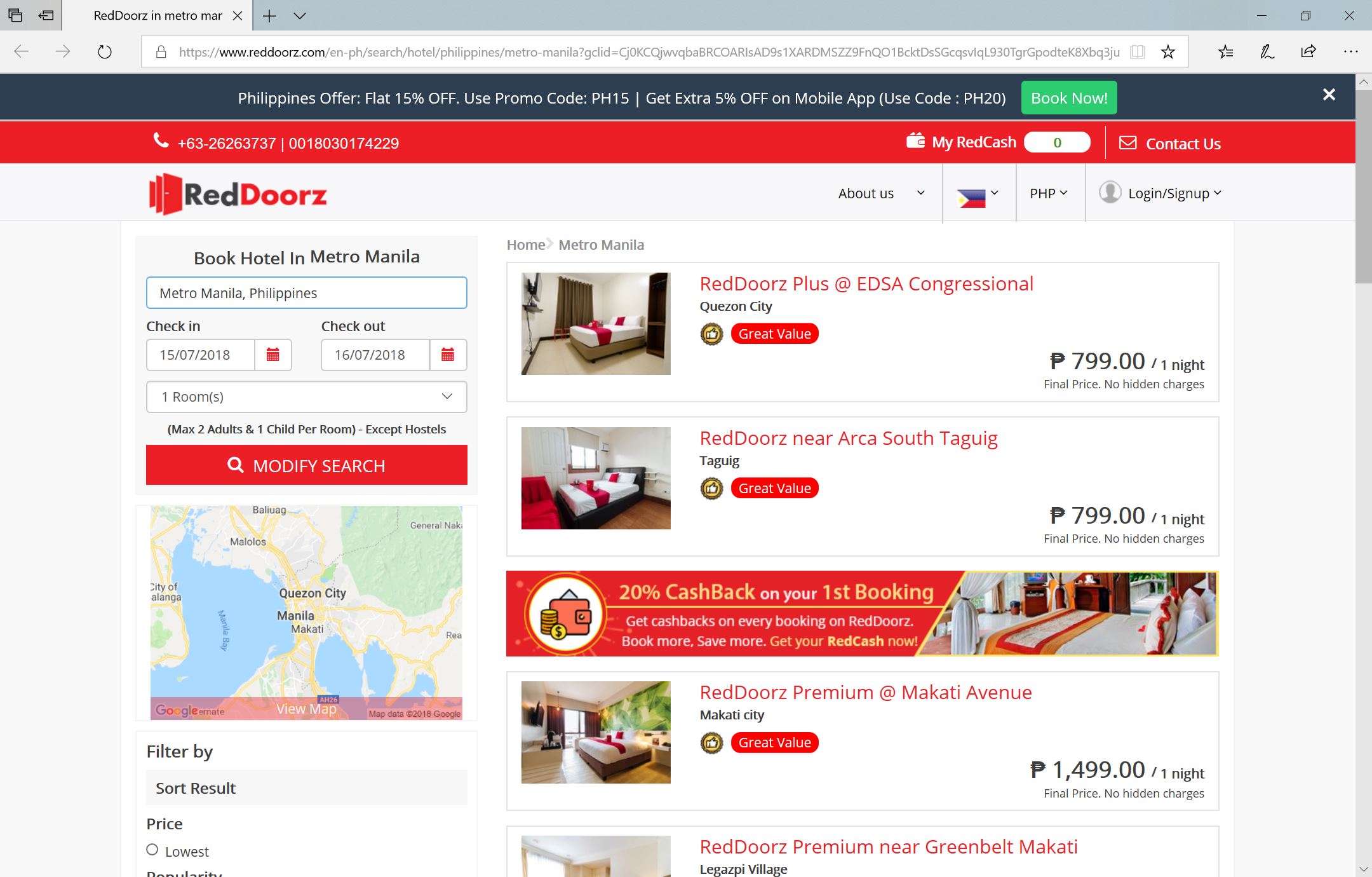 RedDoorz, one of the leading online budget hotels booking platforms in Southeast Asia has expanded its footprint into the Philippines.
RedDoorz is investing more than $5 million in the Philippines and plans to grow its footprint to 100 properties across the country over the next 12 months.
RedDoorz helps hoteliers and guest house owners to showcase their property over a responsive platform, allowing them to reach out to a larger audience, increase their distribution, earn a brand name, and streamline operations.
The online platform seeks to apply the same business approach that allowed them to succeed in Indonesia and Singapore, where it is headquartered. RedDoorz city-to-city approach has resulted in growing to over 500 properties, processing more than 1 million room nights and consistently delivering occupancies of more than 80 percent across 16 Indonesian cities, Singapore and now, the Philippines.
"Our expansion into the Philippines came as a natural progression. Filipinos have a penchant for staycations and myriad of choices when it comes to local tourist destinations. They share these similarities with our first market in Indonesia," said RedDoorz founder and chief executive Amit Saberwal.
"While we continue to grow our footprints in Indonesia, we also closely monitored and surveyed the Filipino market. Following our fresh funding earlier this year, we realized that the Philippines held a strong demand for hotel rooms not only for tourists but also for business travelers. We felt that it was timely for us to make the conclusive move to start expanding here – especially seeing how boisterous the budget hospitality sector has been in recent years," Saberwal said.
A joint study titled "e-conomy SEA: Unlocking the $200B Digital Opportunity" by Google and Temasek Holdings found that the Philippines ranked second after Indonesia as the world's fastest growing internet market with the potential to grow by 11 percent annually to 93 million internet users by 2020.
This also meant a vibrant outlook for the online travel market in the Philippines, specifically for online hotels and airlines, which is expected to grow five times from $1.1 billion in 2015 to $4.6 billion by 2025.
With a strong local team on-the-ground, RedDoorz runs a full operations unit in Manila ranging from customer service, operations and product sales to branding, finance, and marketing.
Facebook Comments