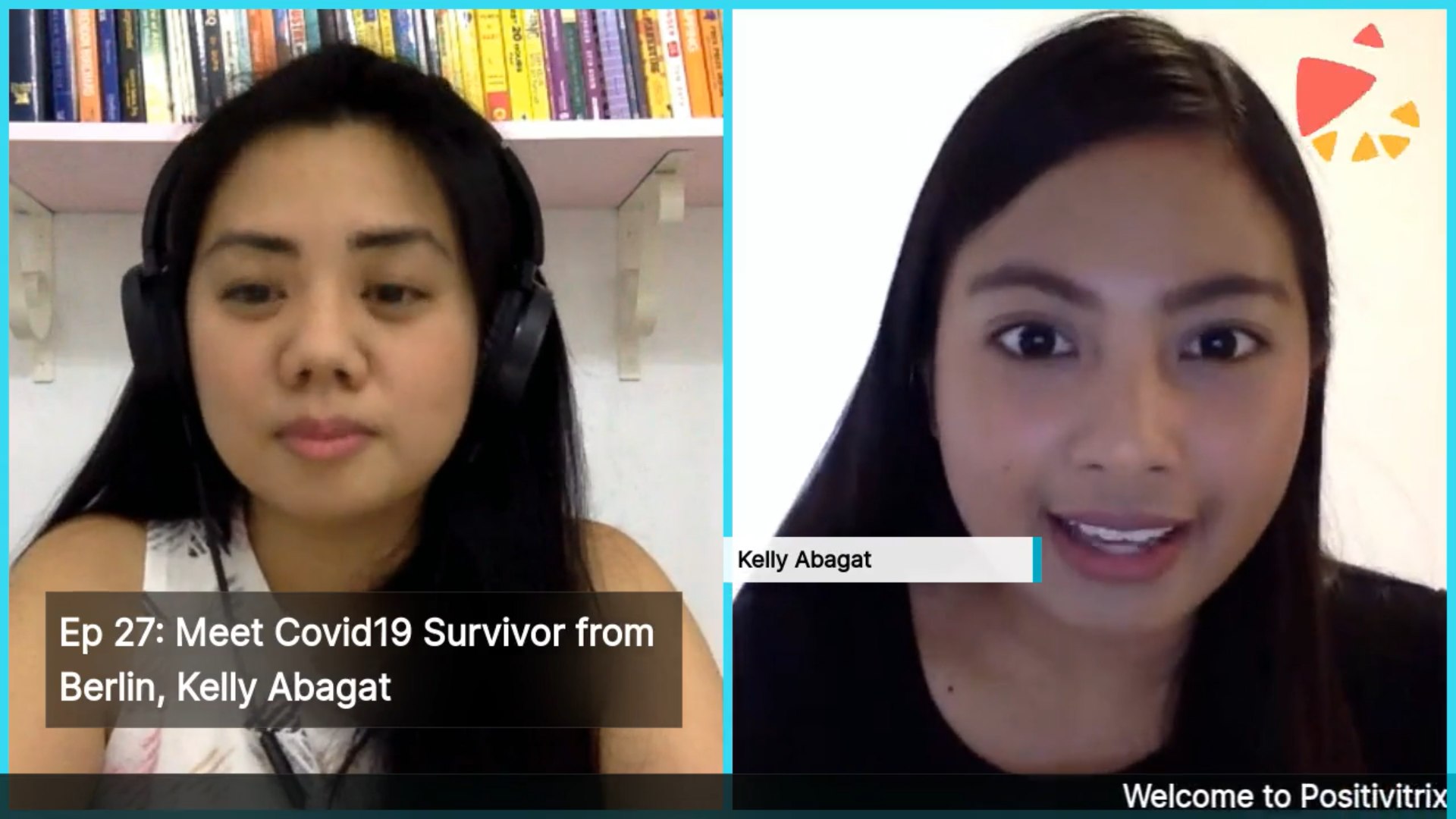 Overseas Filipino student Kelly Abagat went on Good News Pilipinas TV and shared the story of her battle with the COVID-19 infection alone at home in Berlin, Germany.
Positivitrix Trixie Esguerra interviewed the 24-year-old COVID-19 survivor on April 14, 2020, on Facebook Live where Abagat shared about battling the coronavirus disease alone and away from her family in Laguna, Philippines.
Abagat says she caught the virus despite following health protocol but was able to recover alone at home under quarantine with the help of the German healthcare system.
The former Philippine legislative staffer is in Berlin for her master's degree in Public Management major in Global Public Policy under a scholarship funded by the German government.
"Andami kong pinagdaanan para marating ito. But here andami pang experiences like this pandemic. I never thought that we would experience such thing. Especially for us, millennial na hindi mo naman aakalain na the history repeat itself like what happened from the Spanish Flu, Ebola or any other pandemic," Kelly Abagat said.
Abagat shared that she is doing fine now and thankful that she survived the virus but is still worried about her friends and family who are in the Philippines. She says she manages to stay in a positive disposition and is hopeful.
COVID-19 INFECTION
In a personal essay she wrote and published on Rappler and through her Twitter account, Kelly Abagat wrote about her disbelief that she was infected.
What started as an ordinary sore throat and a persistent headache turned into a fever – and Kelly was starting to panic.
"Of course hindi mawawala na magpapanic tayo. I panicked for a bit until I messaged my family immediately and told them about my situation. So sabi nila huwag kang mag-panic just go back to sleep," she said.
She woke up feeling better, however, still feeling anxious she decided to go to the nearest coronavirus testing center in Berlin. She wore a face mask and carried a small bottle of sanitizer. Kelly told the doctors every single detail they needed to know. She was told to stay at home and to monitor her symptoms while waiting for her results.
Three days later she was informed by the Central Berlin Health Office that she tested positive for coronavirus.
"Mangiyak-ngiyak ako noon. I was trying to hold back my tears. Before the doctor called I thought I was okay. Wala talagang symptoms other than sore throat. Until ayun nga I was COVID-19 positive. The doctor told me stay at home ka muna since mild symptoms ka lang naman," Abagat recalled.
The doctor instructed her to continue self-quarantine for the next 14 to 16 days and reminded her to continue monitoring her symptoms.
The same day Kelly received an email from the Berlin-Mitte Health Office with a contact tracing form she should forward to people she has been in contact with 2 days before she felt the symptoms.
Kelly immediately sent the forms to her Master's cohort and program coordinator, who were with her in Brussels during her trip with classmates. She updated her family on the results of the test and informed her close friends, Master's cohort, program and scholarship coordinator, and the Philippine Embassy in Berlin.
ROAD TO RECOVERY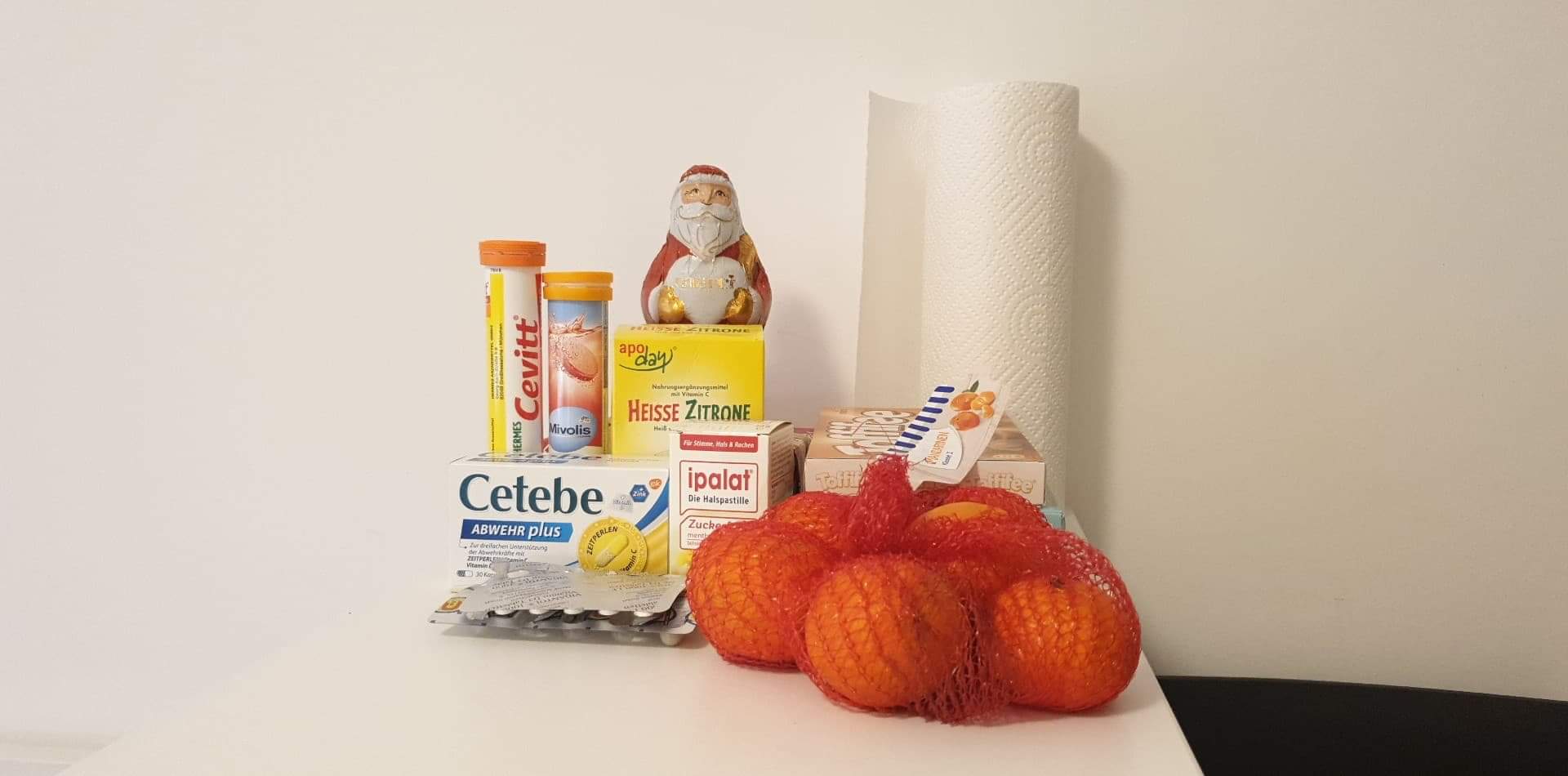 Kelly recalls there were no medicines prescribed to her. Instead, the doctor advised that she should boost her immune system by taking vitamins and getting enough rest and exercise.
"Fortunately hindi naman nangyari sa akin na ganoon kalala na hindi ako makahinga at all. I was really lucky to be honest. I am really thankful na hindi umabot sa ganoong point. But then there are days talaga na mahihirapan kang huminga. You can't, hindi ka makakatulo na flat iyong bed you have to elevate your body. It was hard to swallow rin. Iyong sense of taste and smell wall," Kelly said in the GNP TV interview.
"It was really hard because I am alone. Even if my friends here in Germany they cannot visit me. Kasi I have to be isolated from everyone else. They still did helped me by buying me groceries and leave it outside my door. Very thankful ako sa kanila. Some of them I haven't even met yet. They are part of the Filipino community," Kelly added.
Health officers would also call her every day to check up on her progress.
Aside from boosting her immune system, she surrounded herself with positivity. She shared in the article and in the interview the secret to her recovery.
"I took to heart what the doctor told me and found solace from my family and friends. I convinced myself every single day that I would get better. I had to get better. The following days, however, were not easy. There were times when I would find myself gripped by anxiety and fear, overwhelmed with thoughts of what would happen to me in the coming days. While I slowly recovered from my sore throat, there were still instances when I could not breathe well. I noticed that I would catch my breath even if I was not doing any physical activity.
"During my self-quarantine period, I reminded myself that I should exert all efforts to make myself get better. I had to be my own cheerleader. As with any illness, I realized that the struggle with having COVID-19 was both physical and psychological. And I had to conquer both.
"Aside from keeping myself healthy, I remained optimistic and found encouragement from my family and friends who prayed and regularly checked up on me. I was motivated by unexpected messages of support on social media and from acts of kindness from the Philippine Embassy and the Filipino community in Berlin, some of whom I hadn't even personally met," Kelly wrote in her personal account of her battle with COVID-19.
On March 29, Kelly Abagat was informed by her doctor that she was no longer infectious and that she may already leave her apartment.
STAYING POSITIVE
"I think it's very important that we encourage ourselves that we can handle this. Kailangan nating maging positive about it. Kasi what else can we do? Wala pang definite gamot iyong COVID-19. The most that you can do is to cheer yourself up para di ka ma-down. Di ka mahila pababa ng immune system mo. So I think that is my secret to recovery," Kelly shared to Positivitrix Trixie Esguerra.
Kelly also went on Twitter with a gratitude post. "Thank you so much everyone! This is OUR fight. Thank you for being with me. Maraming salamat! Vielen Dank!" Kelly tweeted.
She also tweeted to share what helped her boost her immune system.
"DISCLAIMER: I cannot say that this is the cure for COVID19. But it helped me boost my immune system. My daily routine – vitamins (C, Zinc, and D), fruits, and hot tea. Also some source of sunlight by staying by the window every morning. Strepsils (or ginger/lemon) for sore throat," Kelly tweeted.
Kelly also shared this COVID-19 monitoring google sheet that she used to help doctors follow her progress as they called her while she was under quarantine. The sheet was sent to her by her sister who copied it from the UP Los Banos Health Service.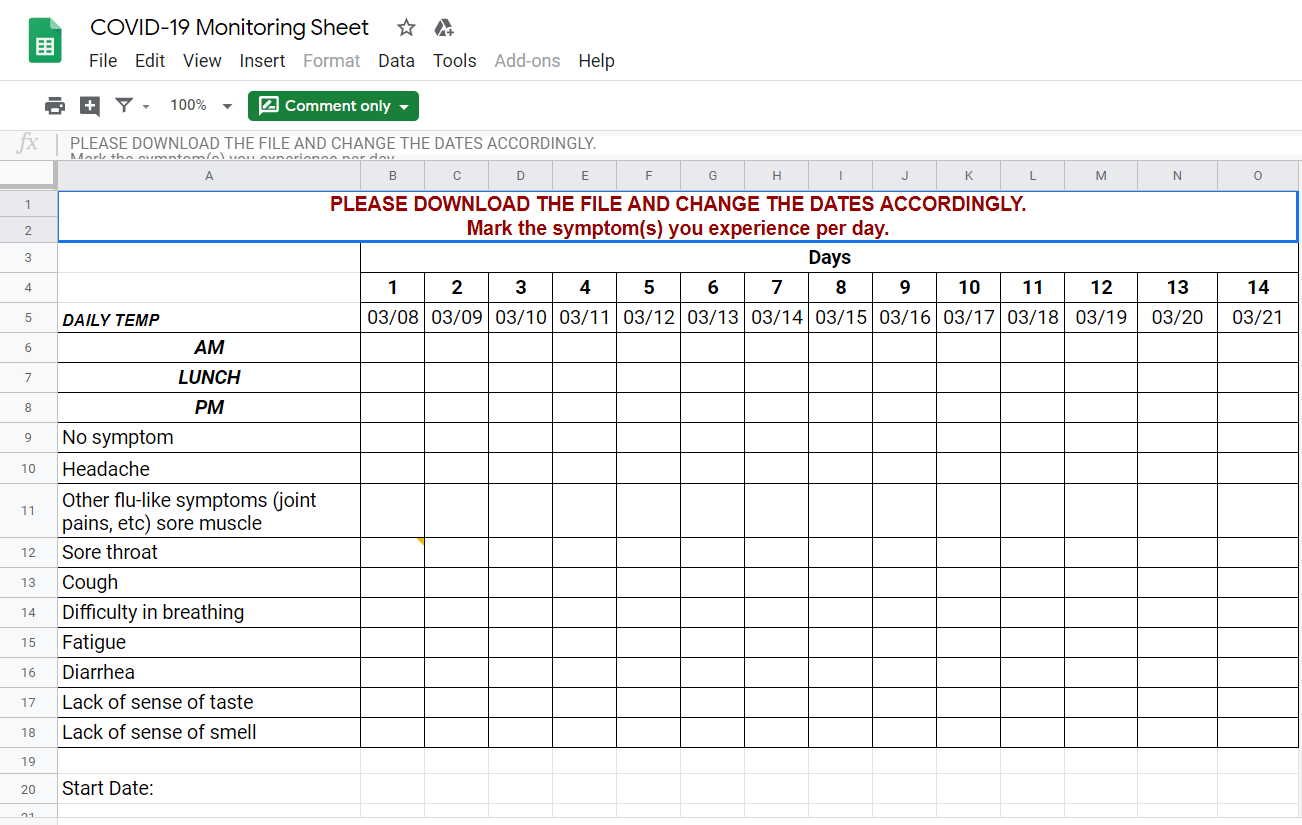 Netizens showed their appreciation towards Kelly for her bravery to share her story.
"Thank you Kelly Abagat for being an inspiration to everyone! 🙏🏼🙏🏼🙏🏼 Love youu. Uwi naaa. ❤️," said Keij Ejercito.
"Thank you, Ms. Kelly for sharing your experience tonight at Positivitrix FB Live. It help us to become more aware and careful to avoid COVID -19. God bless and we will include you in our prayers," Melissa Rull said.
"Hi Ms. Kelly thank you for sharing your journey to us. You became an inspiration to us," Almira Acostoy said.
"We will include you in our prayers. We hope you will never experience COVID-19 again and God bless you more for sharing your experience.
"Thanks Ms. Kelly for sharing your story" Ryan Ang said.
"Stay safe and hope your friend get well soon. Thank you so much for sharing," said Mitche Cas.
Good News Pilipinas TV co-presented Positivitrix Trixie Esguerra's Facebook Live episodes where she helps viewers cope with the COVID-19 crisis.
More stories of COVID-19 survivors can be found on Good News Pilipinas pages. Check out the story of UST Hospital's Dr. Carmina Fuentebella, journalist Howie Severino, composer Arnel de Pano, and actress Iza Calzado.
SEND CHEERS in the comments below to Kelly Abagat for sharing her story of COVID-19 survival that helps inspire the Filipino nation in this time of public health emergency.
Want to know how to be a Proud Pinoy? Like, Follow, Subscribe to GoodNewsPilipinas.com, and our socials Facebook, Twitter, Instagram, Good News Pilipinas! TV on YouTube, for new story notifications, and e-mail newsletters for updates on more Filipino Pride stories
Facebook Comments