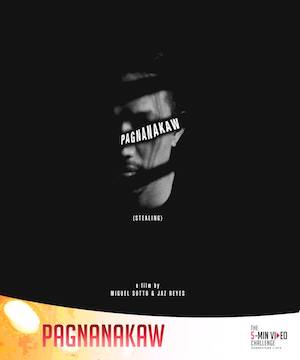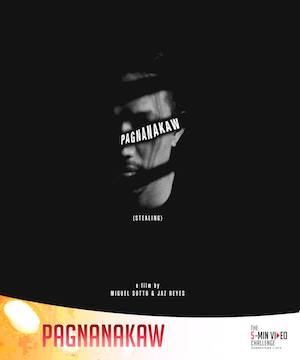 The Philippines' "Pagnanakaw," a video directed by Miguel Sotto and Jaz Reyes, was one of the major winners of the Singtel The 5-Min Video Challenge.
The Philippine entry claimed 2nd place and a cash prize of US$15,000.
Singtel is Singapore Telecommunications, the biggest telco in the city-state and one of the biggest in Asia.
"The 5-Minute Video Challenge is one of the most creative challenges that we've had the chance to roll out," said Chua Sock Koong, Singtel Group's chief executive officer, at the awarding ceremony of The 5-Min Video Challenge. "Five minutes is the video length with optimum audience engagement. Mobile video has taken our market by storm whether to stay informed or entertained. Our customers have a high demand for video content anytime anywhere." 
"Pagnanakaw" is a story about a devoted young man tasked to travel every day to a faraway shop to buy tofu for his family. The container he brings with him is small and only gets filled with a few pieces, just enough for a day. While faithfully carrying out his daily duty, he often wonders why he's not allowed to bring a bigger container in order to make his journeys more efficient.
One day, however, his tofu-fetching task throws up an illuminating answer to life.
"It took us one full day to complete Pagnanakaw," shared director Miguel Sotto. "The concept for the video was thought of by my co-director Jaz Reyes."
Jaz shared that the concept was a result of a study she did about the Badjao tribes that go up the mountain to gather food for their community. But what is significant in the gathering of the food is that even if the trip back and forth from the community takes a whole day — the tribesman who makes the trip for the food only gets as much as the community can consume in a day — so that there is enough left for everyone else who goes to the mountain to gather food.
Indonesia's Rotasi directed by Destian Rendra and Premy Bima K was the grand prize winner of the inaugural "The 5-Min Video Challenge." 
There were 12 entries in the competition from Singapore, Australia, Indonesia, the Philippines, Thailand and Tanzania.
Facebook Comments