The Philippines' Leon Gallery and Auction House has been recently named by the prestigious listing Blouin Art as one of the top 250 auction houses in the world.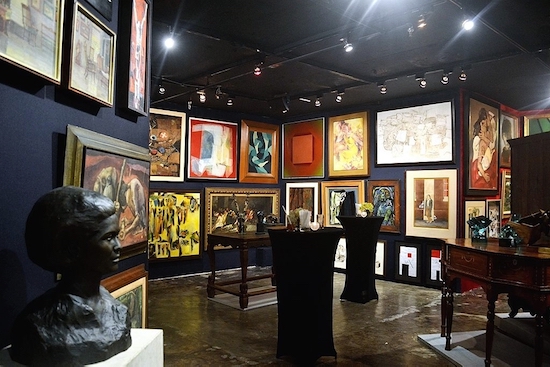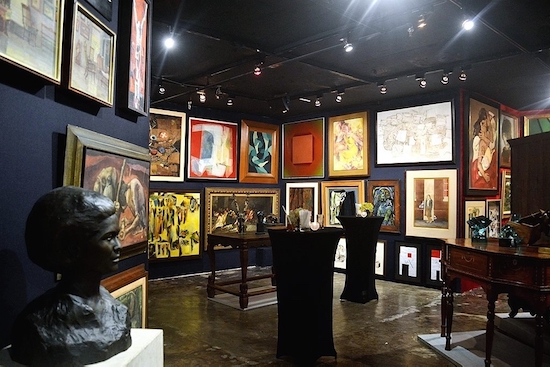 Gallery director Jaime Ponce de León expressed pleasure at the listing.
"Our aim to get the very best results for our partners and clients has been fully credited especially having sold the highest for a single lot at auction in the Philippines," Ponce de León said. "I take this recognition in behalf of Team León, and we send our sincere thanks to our clients and consignors for their full confidence with us."
Leon Gallery, a premier art gallery and auction house in the Philippines, was Founded in 2010.
It is primarily known as the leading gallery specializing in historically important and museum quality Philippine art.  
Leon Gallery has built its reputation over the last few years as one of the most credible auction houses in Asia with some impressively rare and seldom seen pieces from the masters such as Hidalgo, Luna, Amorsolo and Manansala to national artists Arturo Luz and Napoleon Abueva, BenCab and modern pieces by Juvenal Sanso, Danilo Dalena, and Cesar Legaspi, to the contemporary works of Elmer Borlongan, Jose Santos III, Rodel Tapaya, Wire Tuazon, Paolo Vinluan, and Manuel Ocampo among others.
It is now rivaling the major auctions in the world such as Christies and Sotheby's for the best of Philippine Art.
And now they have also expanded into the online art auction market through LeonExchange.com.
By establishing Leon Exchange Online, Leon Gallery wants to drive more excitement in the art market. Creating global access, art buyers from around the world can make their bids on especially curated Filipino works. 
One of the aims is also to entice the younger set or newbie collectors to view local artworks as a viable and important source of investment. The online auction is a way for people to understand the local art scene better as they begin their foray to an impressive roster of art pieces. 
Through Leon Gallery's online auction, a new batch of art enthusiasts will have instilled and further strengthened local art appreciation, as well as a deeper sense of value for Filipino artists.
"I always see to it that the highest ethical standards of the business are observed," Jaime Ponce de Leon says. "Primarily, I am aware that I absolutely cannot work for any art institution or represent one when I am involved in a commercial enterprise."
Jaime adds: "You will notice that in Leon Gallery, we do not have an 'estimate.' This is the manner the auction houses in Europe conduct the auction — with only the bid price — hence we start low. 
Léon Gallery also sees to it that we have something for everyone. We want art to be attainable by all, as we believe that no one has a monopoly on discerning what real art is. We leave that to the critics. We never mislead our clients. And finally, we believe that art should never be measured in monetary terms."
Facebook Comments