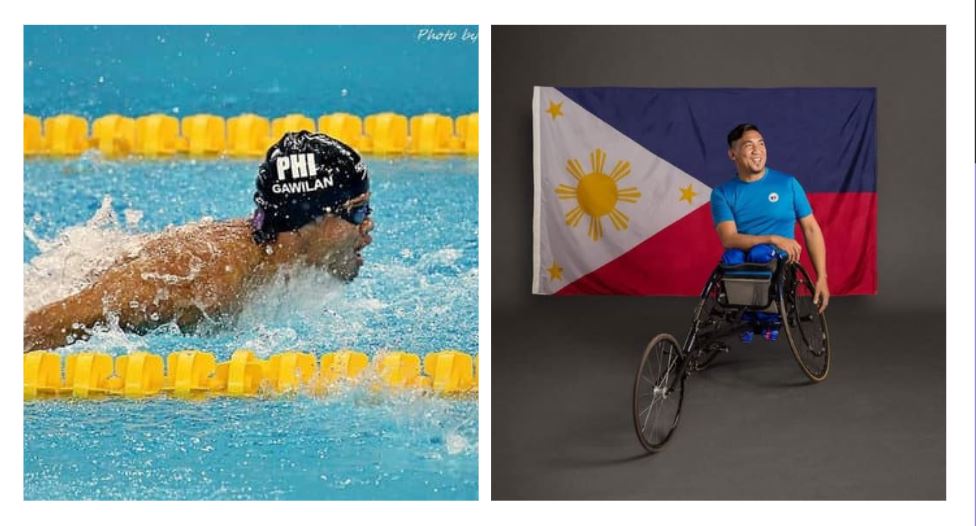 Paralympics Results for Team Philippines 30 August 2021: The two Filipino Rio Paralympians continue their first gold quest as para-swimmer Ernie Gawilan made his first finals appearance while wheelchair racer Jerrold Mangliwan again reached the finals of his second event and recorded a new personal best time at the Summer Paralympic Games in Tokyo, Japan,
JERROLD MANGLIWAN
Athletics Wheelchair Racing
1500 meters Sport Class T52
Rio Paralympian trackster Jerrold Pete Mangliwan finished the 1500 meters event in 6th place among 7 finalists clocking in at 3:58.24. The time is faster than Mangliwan's personal best of 4:09.95, reports the Philippine Sports Commission.
The 1500m is Mangliwan's second event in Tokyo, following his finals finish in the 400 meters on Saturday where he finished 7th among 10 racers in the finals.
The 41-year-old para-trackster from Kalinga, Apayao who acquired paraplegia from polio and started wheelchair racing in 2009 continues his journey at the Tokyo Paralympics in one more athletics event:
Men's 100m event
Friday, September 3, 10:07 a.m., final (if qualified)
Jerrold Mangliwan qualified for the Tokyo Paralympics after surpassing the Paralympics standard time of 1:03.27 seconds in the 400-meter T52 wheelchair race during the 2021 World Para Athletics Grand Prix in Nottwill, Switzerland.
Mangliwan was the Philippines' flag bearer in the opening rites of the 2020+1 Tokyo Paralympics on August 24.
ERNIE GAWILAN
Swimming
Men's 400m freestyle S7
Rio Paralympian swimmer Ernie Gawilan made his first finals appearance in the Men's 400-meters freestyle in Tokyo, marking the first time a para swimmer for the Philippines earned a finals berth.
Gawilan clocked 4:58.58 for 4th place in Heat 2, sending him to the finals competition among the fastest 8 swimmers.
The multi-medalled Filipino para-swimming champion finished 6th Overall after clocking 4:56.24 in the finals.
The 30-year-old from Davao who was born with underdeveloped extremities continues his Tokyo Paralympics journey in one more event:
Men's 100m backstroke S7
Monday, August 30, Heats – 8:00 a.m.
Final (if necessary) – 4:00 p.m.
Ernie Gawilan qualified for the Tokyo Paralympics after bagging the bronze medal in the Internationale Deutsche Meisterschaften (IDM) Berlin Para Swimming World Series in Berlin, Germany. Gawilan will be the Philippines' flag bearer at the close of the games.
LEARN MORE about the Filipino Para-Athletes and their Scheduled Events at the Tokyo Paralympics.
Good News Pilipinas is celebrating its 15th Anniversary in 2021 by giving away prizes! Subscribe to our Good News Pilipinas! TV YouTube channel and enter the raffle by sending us an email to editor@goodnewspilipinas.com
Facebook Comments