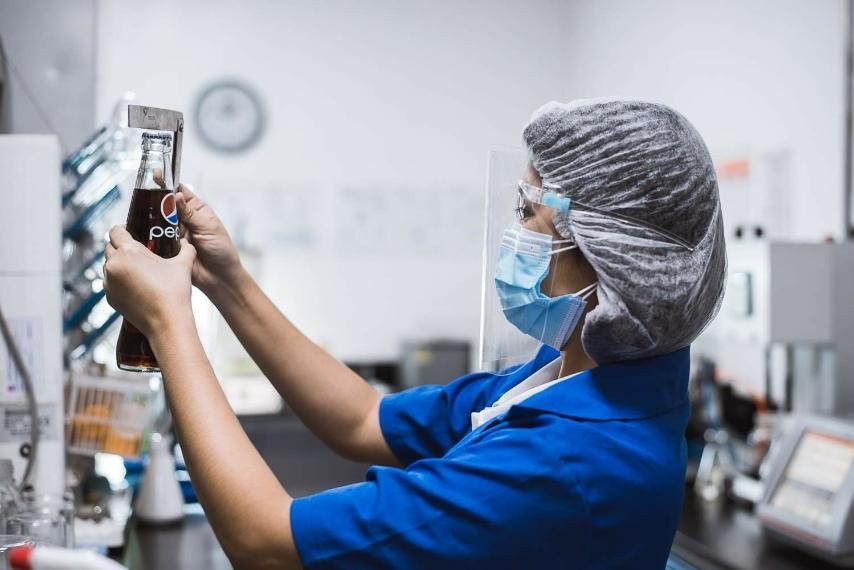 Pepsi-Cola Products Philippines Inc. (PCPPI) has secured the Food Safety System Certification (FSSC) for its five plants and is moving to acquire the same stamp of approval for its other six plants.
The exclusive manufacturer of PepsiCo beverages in the country including Pepsi, Mountain Dew, 7UP, Mirinda, Mug Root Beer, Gatorade, Tropicana, Lipton, Milkis, Sting, Aquafina, and Premier Purified Water, bagged the FSSC from the Société Générale de Surveillance (SGS), one of the world's leading audit and certification companies,
The company reported that its plants in Muntinlupa, Santo Tomas, Rosario, Davao, and Bacolod secured the FSSC and that it is working towards certifying its other six plants in Cebu City, Naga City, Zamboanga City, Cagayan de Oro City, Iloilo City, and Tanauan within the year.
"It is imperative to strengthen our food safety practices and standards which we have always valued in PCCPI. We always aim to produce quality products that do not just comply with regulatory requirements but exceed customer expectations, as well," said PCPPI President and Chief Executive Officer (CEO) Frederick Ong.
The company's certification aligns with World Health Organization's goals as it marks this month's World Food Safety Day. This year's theme is "Safe food now for a healthy tomorrow."
The company follows stringent measures on food safety and quality. Its policy requires high food safety targets, regular process reviews, and strong food safety culture across all levels in the organization.
To further ensure quality production, PCPPI aligns with PepsiCo global practices. These include random trade sampling to verify food safety compliance and increasing food hygiene awareness among stakeholders.
Owing to its strict food safety practices, PCPPI's Zamboanga plant was recently given the PepsiCo Caleb Bradham Award. The distinction is presented to Pepsi manufacturing plants which exhibit exemplary food safety and quality assurance practices.
"PCPPI believes that a strong food safety culture helps us promote food hygiene outside our operations. Our consumers will remain confident in our brands and in our ability to refresh them with clean and safe drinks," Ong added.
Pepsi's Christmas ad was named one of the 12 Most Engaging Philippine-made Ads for 2020.
Good News Pilipinas is celebrating its 15th Anniversary in 2021 by giving away prizes! Subscribe to our Good News Pilipinas! TV YouTube channel and enter the raffle by sending us an email to editor@goodnewspilipinas.com
Facebook Comments