The Philippine economy will outperform its Asian neighbors growing by 6.5 percent this year, according to experts from the University of Asia and the Pacific (UA&P) and research partner First Metro Investment Corp. (FMIC).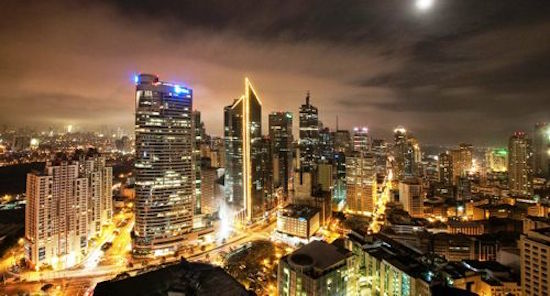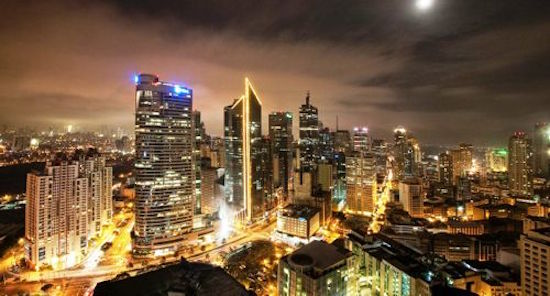 UA&P School of Economics professor Dr. Victor Abola described the predicted this year's growth range for the country's gross domestic product (GDP) between 6.5 and 7 percent, and to go higher beyond 2016.
Dr. Abola explained, "A 7- to 8-percent GDP growth with low inflation is doable for post-2016.
Think that 2016 will prove most of the organizations wrong because most of them have been upgrading to 6.2 percent. We already got 6.9  [percent] in the first quarter. So for the second quarter, I assure you that it's going to be robust."
The UA&P report indicated the "main drivers would be strong economic fundamentals—election-related spending, increased domestic demand, consumer spending, higher government spending, and overall optimism on the administration of President Rodrigo Duterte."
"Fueled by consumer spending which is rising very fast," said Dr. Abola on ANC's "Market Edge with Cathy Yang.
The UA&P professor also told reporters that he "does not see any big jump on the Philippines' foreign direct investments (FDI) 'soon' as investors take on a wait-and- see stance on the Duterte administration."
FDIs to the Philippines posted its record-high net inflows in April 2016 at $2.2 billion, data released by the Bangko Sentral ng Pilipinas (BSP) showed. The net inflows in the fourth month this year grew by 476.1 percent from year-ago's $382 million. It is also higher than last March's $364 million.
Dr. Abola is optimistic that further improvement in the FDIs may materialize in the first half of the Duterte administration's six-year term "as the President makes doing business easier and there have been a lot of changes in the rules of the game."
Exports are also to "marginally" improve at 2 percent to 5 percent, but this may be hindered by a weak global economy, while imports may grow by 7 percent to 10 percent this year owing to "robust domestic consumption."
Facebook Comments