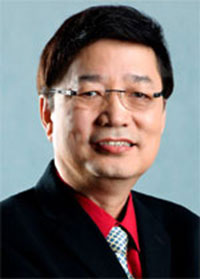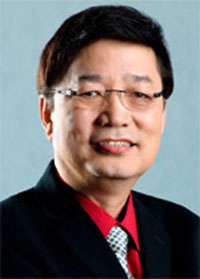 Here is another e-mail from a housewife whom I shall call as Mary.
Dear Franguru,
I am not sure if you will reply to this e-mail. However I need to seek somebody and request for an opinion.
I am currently employed as Human Resource Department Manager. My task is to ensure the welfare of our company's 500 employees. Most of them are spread and based in key cities in the country. Thus I cover too supervising the training and development of my assistants. This takes me to travel of an average 3 x a month for an average of 3 days per trip.
My husband is also employed and based in the Middle East. He works as an oil field engineer.
He comes home every 6 months and spends around 15 days with us.
Lately we have been talking about our future. We normally do not take up such topics. I guess with our growing three children (the eldest now entering as freshman college and the youngest graduating in grade 7 this year), we are making some reality check.
My question is; Is it possible for me to invest on a franchise business and at the same time still be employed? I have been following your insights in this column. I know you too are a family man.
Hear from you soon if you don't mind?
Sincerely yours,
Mary
Hi Mary,
Reading your letter, your task as HRD person is exciting and yet hectic. Supervising 500 people is a serious job indeed. Each and every individual has to be treated as a person rather than by mere employee identification number. But as you mentioned, you have assistants who handle the training and development. They are your key assets.
As a former OFW in the Middle East too, I know how it feels to be away from a family. You are fortunate because your husband has the privilege of going home every 6 months for 15 days.
Most OFWs go home after their usual 2-year contract.
Your question of whether you can avail of a franchise business and at the same time still employed is possible. However there will come a point after some time where you may have to choose which one. I have mentored several people like you. There was always a feeling of being secured in case the business venture falters. This is pretty natural. In Franchising or even start up, there is no guarantee of success.
Most franchisors though require a franchisee to be hands on. By this it means the person has to take charge of the day-to- day management. The essence of franchising is being in business for yourself but not by yourself.
The franchisor gives the necessary support including continuous training, product research and development, brand enhancement, etc. The franchisee on the other hand ensures the adherence to the set standards.
In your case, there are some franchisors who may be willing to do a management arrangement.
There is an extra fee on top of the usual service and advertisement fees. The franchisor assigns on a temporary basis a management representative to oversee your store.
What I think is important Mary is to do the following:
Discuss in detail with your husband. This may cover doing a SWOT  (Strength Weakness Opportunities and Threats).  Be honest and say what you both feel. Remember you are investing for the future.
Involve your children too in the discussion. They will feel you are also listening to suggestions. After all this venture is for their future correct?
Do some short listing of possible franchise businesses you may like. In case you need my assistance, just shoot me an email. By the way, my book "Is Franchising For You?", may be of great help too.
Well just as I have share with others, it really helps to PRAY and listen to what God may be saying.
Good Luck
(Armando Bartolome is a business mentor to numerous micro entrepreneurs who are now big names in the industry. This article was previously published on the author's website. For questions and more information, you may contact Armando "Butz" Bartolome by email:philfranchiseguru@gmail.com or on Twitter @philfranguru. His website is www.gmb.com.ph)
Facebook Comments