The Philippines is providing comparably fast mobile internet service with Globe Telecom LTE speed, this according to a world report on internet services.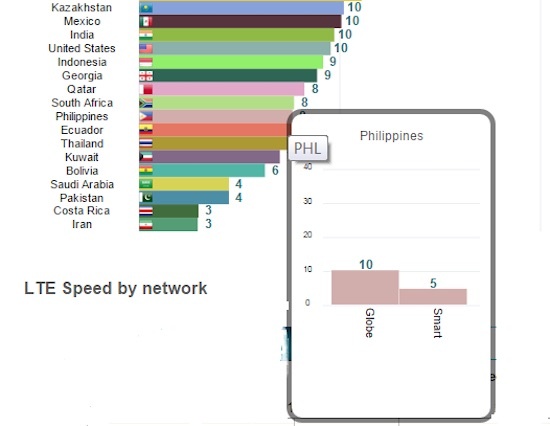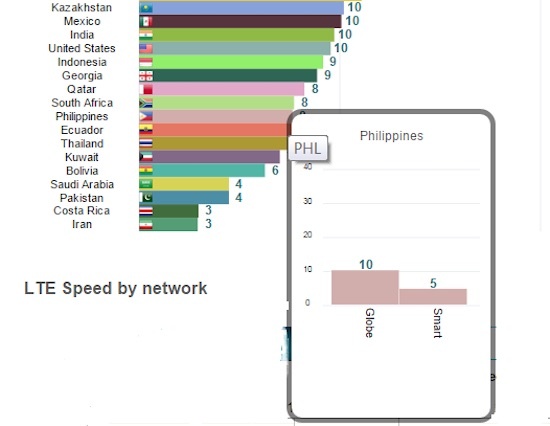 OpenSignal's State of LTE report for the third quarter of 2015 ranked Globe Telecom's LTE download speed at 10 mbps, comparable to that of territories/countries like Hong Kong (Smart Tone), India (Airtel), Norway (Telenor, Network Norway), Portugal (NOS), Indonesia (Indosat), which all registered a 10 Mbps download speed, and even higher than the 8 Mbps download speed in Russia (MTS), Malaysia (DiGi) and even US (AT&T, US Cellular, Sprint, C Spire Wireless).
In the local telecom industry, Globe outpaced its major competitor listed at 5 mbps. Together the two companies' combined LTE speed brought the Philippine country ranking to 8 mbps, still comparable to that of Qatar, South Africa, Ecuador and Thailand.
Pointing out that majority of the company's 48.4 million mobile customers are now using smartphones, Yoly Crisanto, Globe Senior Vice President for Corporate Communications said, "These findings prove our success in continuously expanding our network capacities amid ever-increasing demand for high-speed mobile internet access as more and more of our customers build their life and work experiences around a digital lifestyle."
OpenSignal data is collected directly from consumer smartphones through its app on both Apple and Android devices.
Facebook Comments