The Philippines will be one of the host countries for the Olympic Basketball Qualifying Tournaments (OQT) for the 2016 Rio Olympics.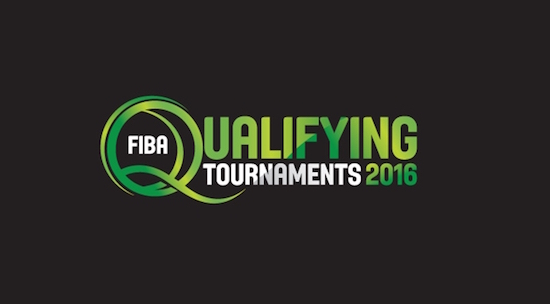 The International Basketball Federation (FIBA) announced the Philippines, together with Italy and Serbia, will host the six-team events of the FIBA Olympic Qualifiers with the winner qualifying for a spot in the 2016 Rio Olympics. France will host the 12-team FIBA Women's Olympic Qualifying Tournament (WOQT), where the top five teams in the event will secure places at Rio 2016.
The Manila qualifiers will be conducted on July 4-10.
The teams that will compete in the three OQTs taking place in the cities of Turin (Italy), Manila (Philippines) and Belgrade (Serbia) during the week of 4-10 July include the Philippines' Gilas team, Angola, Canada, Czech Republic, France, Greece, Iran, Italy, Japan, Mexico, New Zealand, Puerto Rico, Senegal, Serbia and Tunisia. In line with the final standings of EuroBasket 2015 and the FIBA World Ranking, Latvia, Croatia and Turkey will be invited to complete the 18-team OQTs line-up.
The 12 teams that will compete in the WOQT in the French city of Nantes from 13-19 June are Argentina, Belarus, Cameroon, China, Cuba, France, Korea, New Zealand, Nigeria, Spain, Turkey and Venezuela.
Samahan Basketbol ng Pilipinas (SBP) President Manny V. Pangilinan released a statement saying, "SBP wishes to express its gratitude to FIBA and its Executive Committee for giving us one of the hosting rights for the Rio Olympics Qualifying. We are indeed pleased and privileged to receive this news." 
"I wish to convey to Fiba President Horacio Muratore and Secretary General Patrick Baumann SBP's assurances that it will do its best in making the event worthy of an Olympic event. We wish our Smart Gilas team Godspeed in its quest to be part of the Olympic movement again. Laban Pilipinas! Puso!"
Facebook Comments