The Philippine Volcanoes dominated the Asia Rugby Sevens Trophy 2017 in Qatar, eventually winning the series with a resounding defeat of Thailand.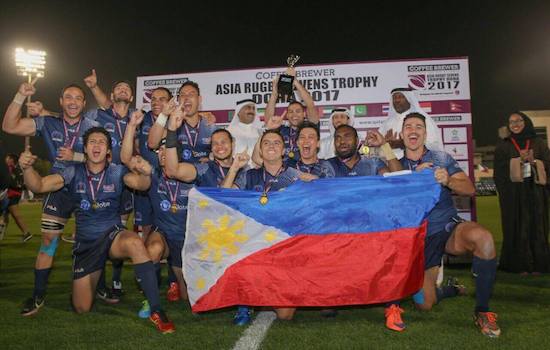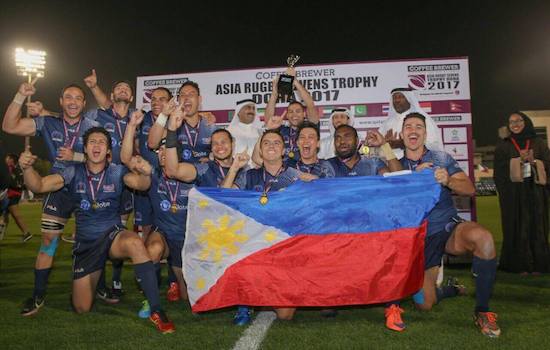 The Philippine National Rugby Team emerged champions in the Asia Rugby Sevens Trophy series after winning the finals match with a score of 41-7 against the Thai nationals.
Volcanoes team captain Daniel Matthews led the team with 16 points and clinched the Most Valuable Player award of the competition.
"A real team effort to win this tournament. The players put in the hard yards and really played for each other. This win was for all our supporters, we appreciate all the support we have received," Matthews said in a media release of the Philippine Rugby Football Union.
Despite entering the series seeded at 4th, the Philippine team bested 10 other countries in the series to take home the championship – winning the match against Nepal and Qatar on their 1st day, they continued their streak by defeating Iran on the 2 nd day, onto the semi-final battle with Singapore. After a close match ending with a buzzer beating victory, the Volcanoes clinched the finals slot.
The Philippine Volcanoes championship guarantees the Philippines a spot in the Asia Rugby Sevens Series (ARSS A7s) against the best 8 men's teams in the region. The A7S will have three legs and will be played from September 1 to October 14 at Hong Kong, Korea, and Sri Lanka.
Facebook Comments