An initiative to keep women in Samar productive with seaweed farming is one of the Top 10 in the recently concluded United Nation Women Singapore Committee's Project Inspire: 5 Minutes to Change the World campaign for 2015.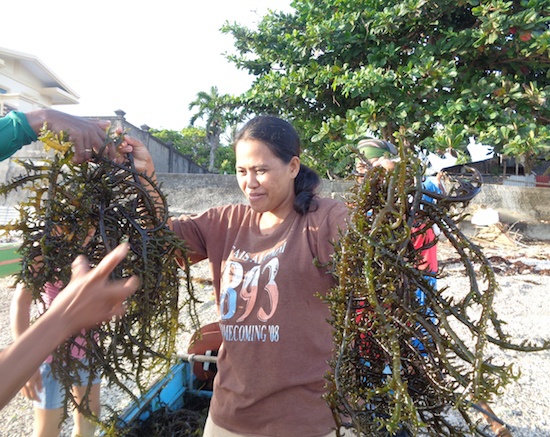 In the Project Inspire website the country's entry "Not All Farm Produce Grow on Soil" was presented via SPPI, which serves communities in Samar through its Local Economy Development Program (LEDP), aims to develop and strengthen the capacities of women seaweed farmers and local consolidators at the barangay level so that they may be able to form a Community of Practice on seaweeds farming, post-harvest processes, and marketing.
SPPI made it through a stringent processing of over 430 submissions from 70 countries.
Applicants aged 18 to 35 years old were asked to submit a sustainable idea to improve the lives of women and girls in Asia Pacific, the Middle East and Africa for the chance to win a US$25,000 grant to help implement their project in the field.
This year's competition theme challenged applicants to demonstrate how their ideas utilize elements of design or technology to create social impact.
Project Inspire's crowdfunding partner, Chuffed.org assisted during the semifinals stage of the competition, where the top 20 teams participated in a crowdfunding campaign, collectively raising close to SGD$40,000 that will go directly to their projects.
The top 10 finalists each received an all-expense-paid trip to Singapore, where they participated in a week-long social business boot camp. The camp included workshops run by global consulting firm Bain & Company and academic partner INSEAD.
Project Inspire 2015 awarded the top prize to Women in Technology in Uganda (WITU).
Facebook Comments