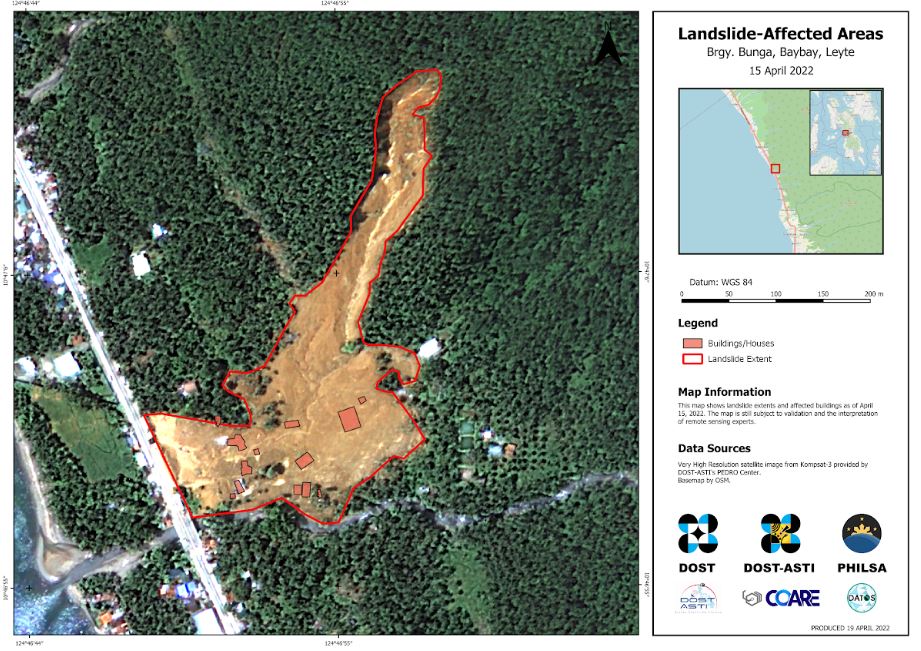 Climate change action in the Philippines can use space data from satellite systems to address the country's increasing vulnerability to extreme weather changes.
Philippine Space Agency (PhilSA) Deputy Director-General for Space Science and Technology Dr. Gay Jane P. Perez underscored this crucial role of space data during her presentation at the Earth Observation Forum of the International Society for Photogrammetry and Remote Sensing held in Nice, France.
Dr. Perez presented how PhilSA plans to mobilize space data, through its sovereign satellites and curated satellite data sources, ground stations, and high-performance computing systems, to respond to the growing need for climate information.
"Data is already available and there is the technical capacity to host this data, but the challenge remains on how this data is being translated into actionable insights. For us to realize the economic value, there is a need to maximize what we can get from the space data, from generating maps, forecasts, and advisories, which serve as an impetus to action insights, which benefit our end-users, such as our fishermen or farmers," Dr. Perez said during her talk on June 10, 2022.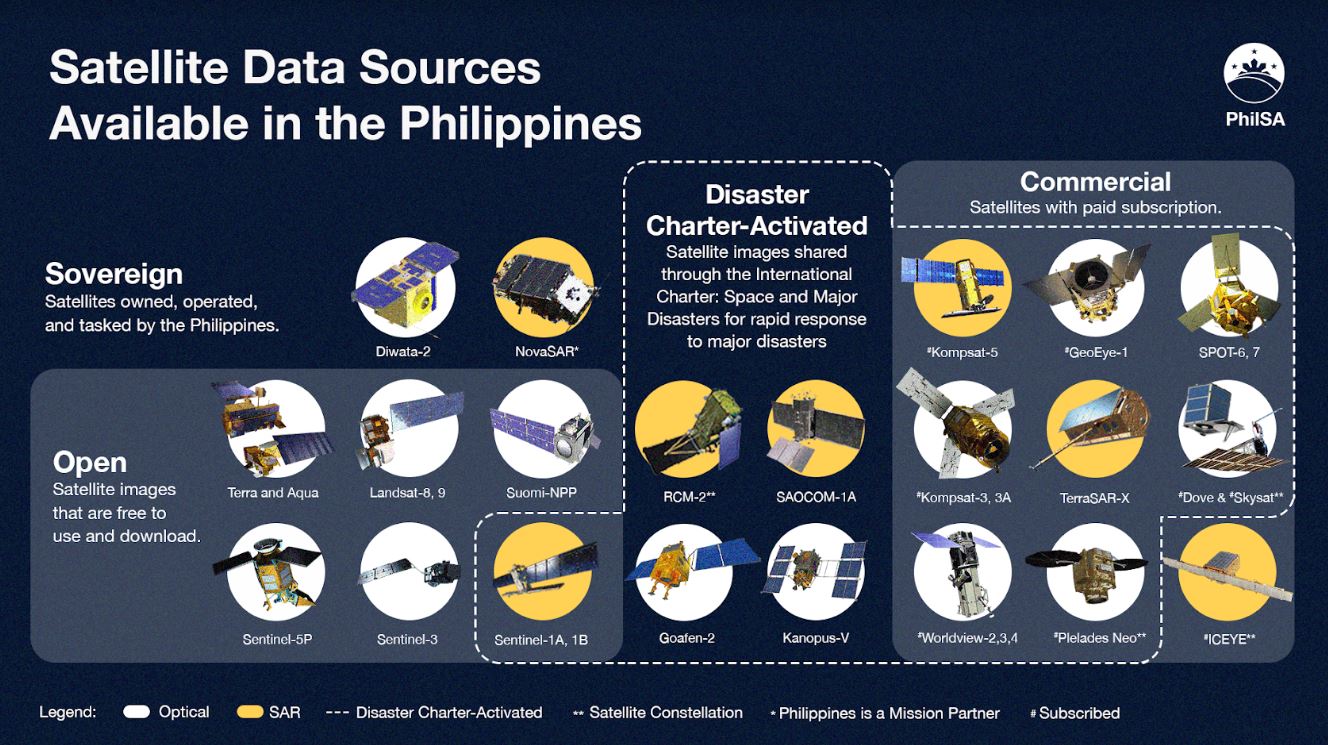 PhilSA is currently conducting a needs assessment as a critical part of the space data mobilization through its 2021 – 2030 Decadal Survey, bringing together the scientific community and the public and private sectors to identify priority challenges and objectives in Earth observation and other satellite applications most relevant for the Philippines in the coming decade.
PhilSA coordinated with the Advanced Satellite Development and Know-How Transfer for the Philippines (ASP) Project of the STAMINA4Space Program to initiate the activity.
The survey has six (6) focus areas, namely:
Hydrologic Cycles and Climate Studies
Weather, Air Quality, and Atmospheric Processes
Earth Surface and Interior: Dynamics and Processes
Hazards and Disaster Risk, Reduction, and Management
Aquatic Ecosystems and Water Resources Management
Terrestrial Ecosystems and Land Resources Management
The results of the Decadal Survey will serve as the basis for determining priority space missions that would address the country's most urgent and important challenges.
"By knowing the needs and current capabilities, we develop programs that will directly enhance the capability to harness Earth Observation data," Dr. Perez explained.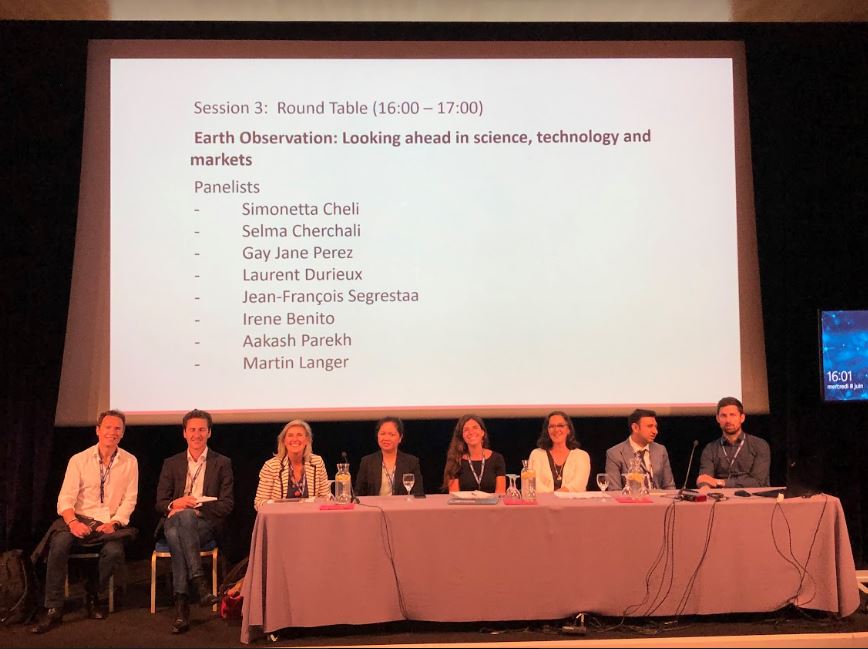 Among the programs that PhilSA has set up to utilize and cascade EO data is the ISKUELA, or Inclusive SSTA Know-how Utilization, Exchange, and Localization Activities. ISKUELA is composed of various projects and activities that aim to educate and build the capacity of partners from the academe, industry, media, communities, and the public sector, on how to use space data for their needs.
One of these projects is SIICaP, or the Space Information Infrastructure Capacity Building and Training Program, which aims to promote awareness and understanding of space information infrastructures and their applications through monthly events, such as webinars, hackathons, workshops, short courses, and resource person support. The project has successfully conducted two webinars, engaging with students, researchers, and representatives of various local government units.
PhilSA is also hosting maps derived from space data through the Space Data Dashboard, jointly developed by PhilSA, DOST-ASTI, and STAMINA4Space Program.
The dashboard contains publicly-accessible maps from satellite data showing ship traffic, air quality, water quality, and night lights.
To help the public understand these open maps, PhilSA has the annual Space Data Dashboard Media Workshop, where journalists are trained to navigate and generate stories using space data. Five (5) reporters have been trained through this initiative. This year, PhilSA seeks to expand the workshop to train campus journalists.
Beyond the ISKUELA program, PhilSA actively provides spaceborne data to the National Disaster Risk Reduction and Management Council to assist with disaster management and response. And through one of its online communication campaigns, #PhilippineSatelliteWatch, PhilSA regularly updates and informs the public on how the country utilizes satellite imagery for the nation's various needs.
Speaking later to PhilSA, Dr. Perez said: "We recognize that there are gaps in space data utilization for climate action at present. One way to bridge this gap is to strengthen space science communication and education efforts. It is also crucial to reach out to a wide range of audiences and stakeholders to demonstrate the beneficial results of using space-borne information to deal with uncertainties in our environment. Aside from informing stakeholders and end-users, we enjoin them to join the mission and take part in using data. Through their participation and the resulting exchange in knowledge and information, parameters and standards will be developed to further improve the processing and utilization of space data. With this, data will be more socially-responsive and useful."
The University of the Philippines is hosting the STAMINA4Space Program while offering scholarships to students of space engineering.
Good News Pilipinas is a Lasallian Scholarum Awardee. TELL US your good news story tips by messaging GoodNewsPilipinas.com on Facebook, Twitter, Instagram, or e-mail editor@goodnewspilipinas.com and WATCH Good News Pilipinas TV YouTube & Good News Pilipinas TikTok for more Filipino Pride stories!
Facebook Comments