Philippine made greeting cards are being made for the North American market in partnership with Good Paper, an American fair trade social business.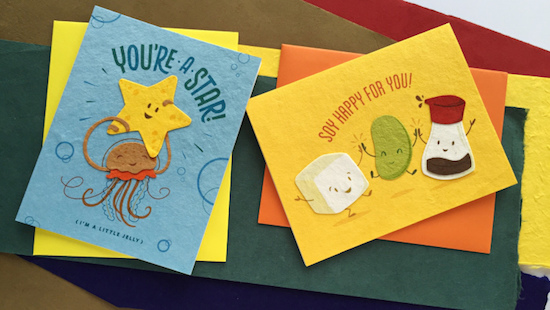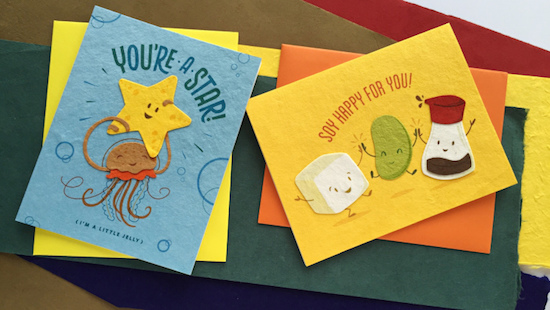 The hand-crafted greeting cards made out of handmade abaca paper sourced locally, actually have a backstory to tell – buying these cards mean supporting the livelihood of women survivors of human trafficking, prostitution, abuse and other oppressive situations in the Philippines.
The Paper Project, a socially-oriented business with a mission to provide decent and consistent livelihood for women victims of oppression, opens bigger opportunities for these women.
The Paper Project website describes the group "as an enduring organization that supplies fair-trade handicrafts to foreign markets and always pays every worker in its employ at above the minimum wage, with merit-based incentives."
The Paper Project maintains a threefold bottom-line:
Worker empowerment. The Paper Project empowers its workers, who will move on to bigger things within the organization or outside it.
Profit. The Paper Project generates profit for sustainable growth and expansion.
Environmental Stewardship. The Paper Project conducts business in a manner that benefits the environment.
The Paper Project goes beyond just providing livelihood and has developed programs for the women's growth and development, professionally, emotionally and socially. The social enterprise collaborates with independent volunteers to offer Bible studies and workshops focusing on different topics such as self-esteem, stress management, finances and self-defense.
The Paper Project has made its products available locally since Christmas season 2016 through Baa-ul.
Facebook Comments