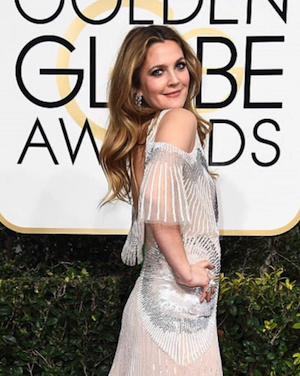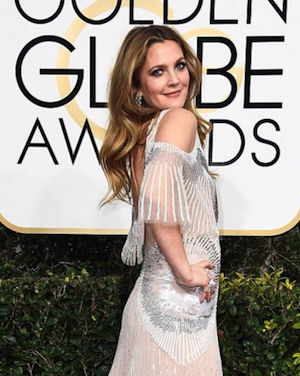 Internationally recognized Filipino designer Monique Lhuillier's gowns worn by actress Drew Barrymore and BBC fashion presenter Louise Roe were spotlighted and praised as they arrived at the Golden Globe Awards in Hollywood.
The Golden Globes tweeted "Drew Barrymore shines as she arrives on the Golden Globes Red Carpet" as the popular actress wore a Monique Lhuillier silver and white sequined cape sleeve sheath gown.
People quoted Lee Harris, Barrymore's stylist, saying, "We were both drawn to what we saw as a vintage art deco quality in the gown, and the special detailing of the bare shoulder and pleated sleeve."
Entertainment Weekly declared how Barrymore "turned heads on the red carpet" when she "wore a shimmering Monique Lhuillier gown. Her metallic number featured cold shoulders, a deep V-neck, and delicate embellishment."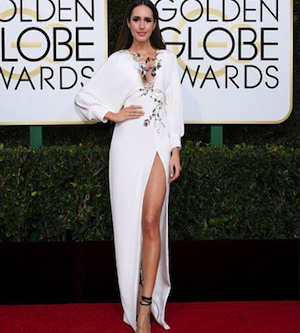 The "Santa Clarita Diet" actress served as a presenter at 74th annual Golden Globe Awards, the first major awards show of the 2017 season.
The designer herself posted an Instagram picture of Barrymore in her gown as "flawless" and "perfection."
BBC's fashion news presenter, Louise Roe, also wore a Monique Lhuillier design who the fashion designer described as "looking beautiful." Roe replied she was honored to be wearing Lhuillier.
Monique Lhuillier is internationally recognized as one of America's foremost designers.
Facebook Comments