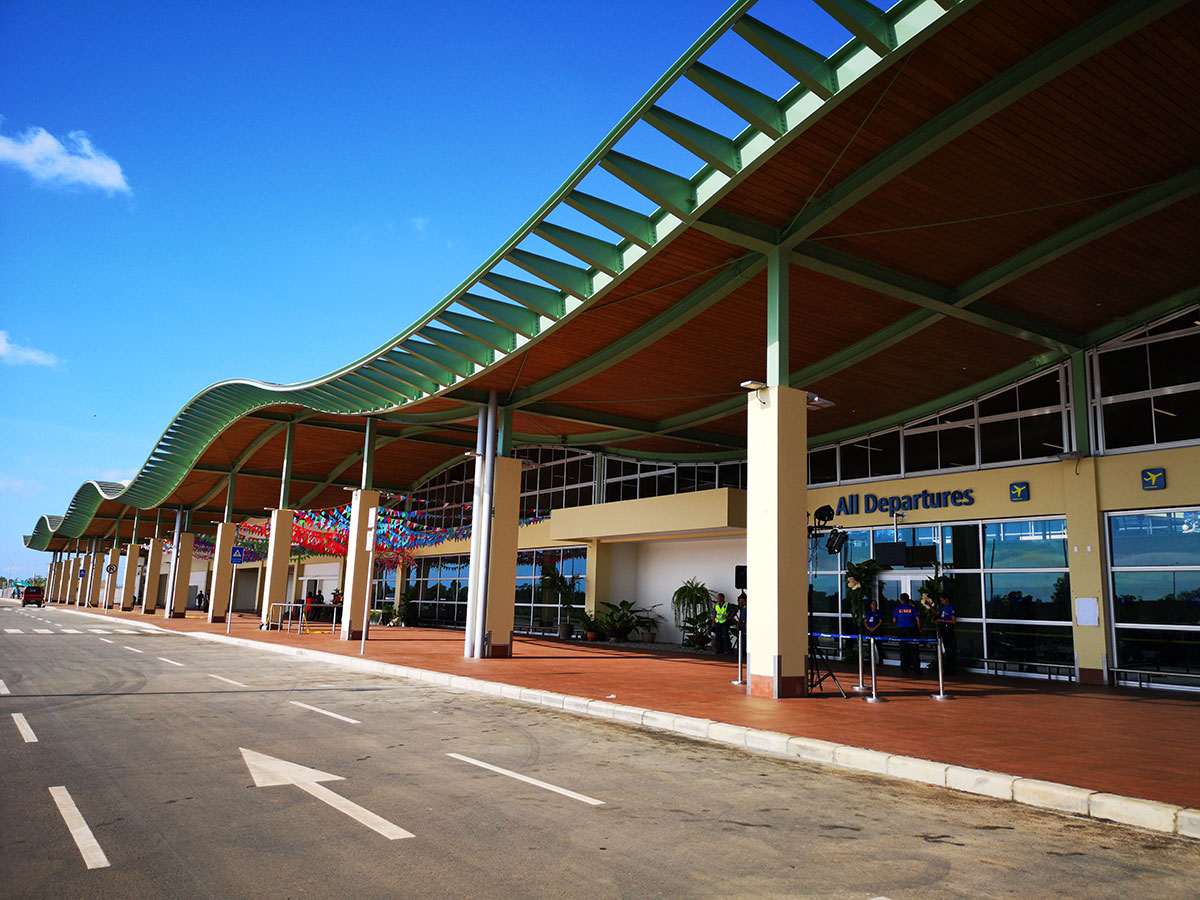 Travelers can now land directly on the island paradise of Panglao in Bohol through the newly opened Bohol-Panglao International Airport.
The newly constructed and the country's first eco-airport worth P8.9-billion is almost 100 complete and is now open for business starting Nov. 27, three years ahead of the government's initial target – year 2021.
With its environmental-friendly feature, it is labeled as the "Green Gateway to the World" by using the "highest standards of green and sustainable structures." Installed solar panels match its floor-to-ceiling glass windows and wave-shaped ceiling.
The airport which covers 13, 337- square meter is equipped with solar technology that will be expected to provide 30 percent of the airport's electrical requirements, including its use for the hot water supply system that can prevent 18 tons of carbon dioxide emission per.
The landscape around the airport features approximately 1,700 trees, thousands of shrubs, and 11 hectares of land dedicated for sod to further regulate carbon dioxide emission. Also, more than 600,000 seedlings are planted in the province to compensate the trees originally planted on the airport site.
Its solid waste disposal system as well water works system have passed international standards.
Rainwater will also be collected not just to lessen the load on the drainage system around the airport but to be used for domestic purposes.
Bohol-Panglao International Airport can accommodate two million passengers annually and has the capacity to cater up to seven both local and international aircrafts.
It is now serving passengers after airlines migrates their flights and operations from Tagbilaran airport on Nov. 28.
Bohol-Panglao International Airport adds another eco-friendly structure that is proudly Philippine made.
Facebook Comments