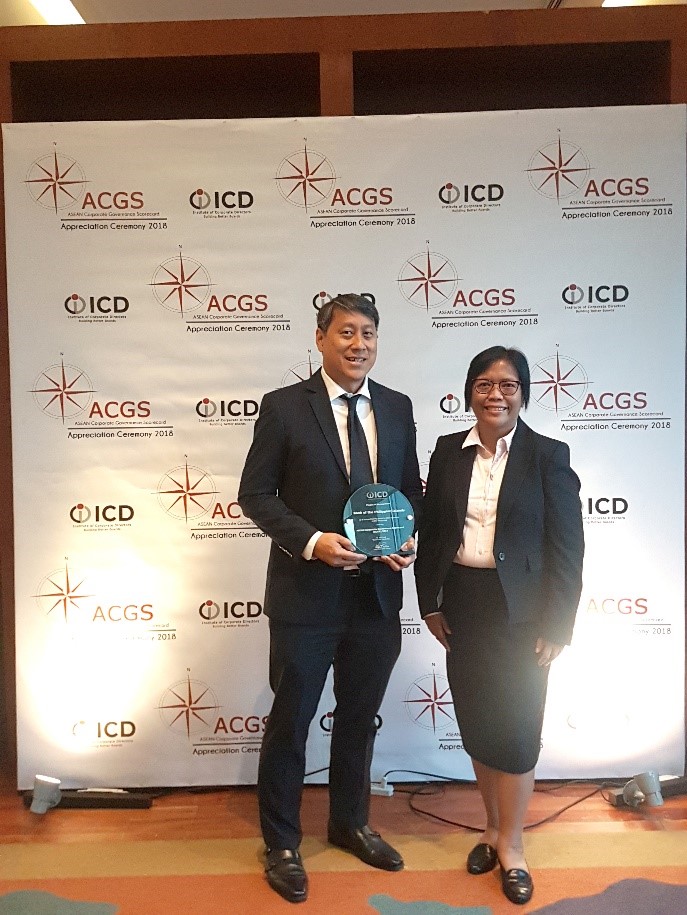 BPI earned a spot among the Top Performing Companies under the ASEAN Corporate Governance Scorecard (ACGS) in 2017.
In a special ceremony held by Institute of Corporate Directors (ICD) at the Tower Club, BPI's Chief Compliance Officer, Atty. Noravir A. Gealogo (right), and Corporate Governance Officer Don Cesar Teodoro L. Sevilla II received the award on behalf of the Chairman and President and CEO of BPI.
With a score in the range of 90 to 99.99 points, BPI ranked in the Top Five in the Financial Sector and was one of only three banks to do so, out of 16 publicly-listed banks.
The Financial Sector received the highest total average score and was also recognized for the quality of disclosures, besting the six other sector categories of the Philippine Stock Exchange.
A total of 245 companies, out of the 325 currently listed on the PSE, are assessed under the ACGS, based on market capitalization.
Facebook Comments