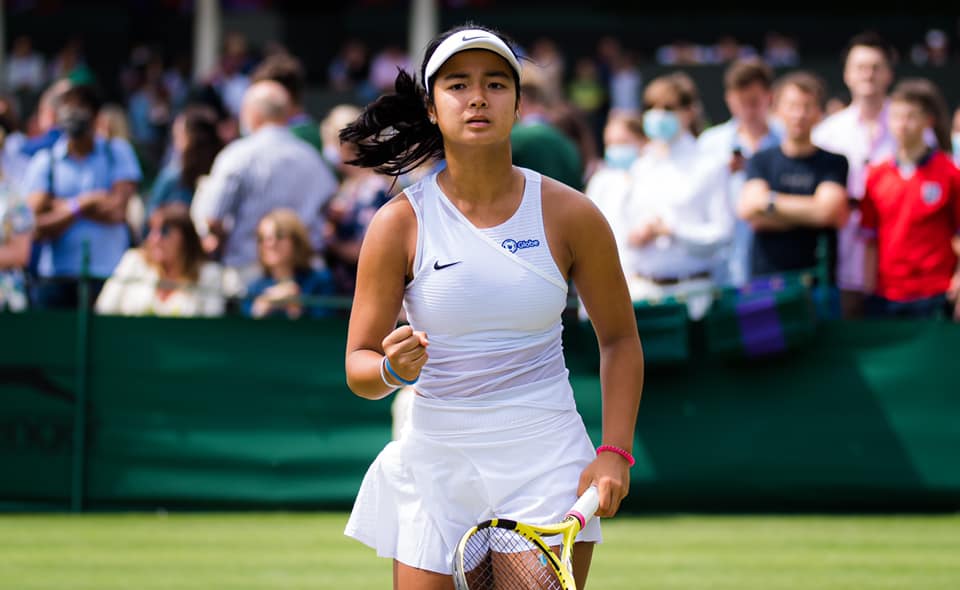 The Philippines' Alexandra "Alex" Eala is on a winning streak at the Trofeo Bonfiglio in Milan, earning a girls' singles quarterfinals seat and a doubles semifinals spot at the International Tennis Federation (ITF) Juniors World Tour on the same day.
The ITF World No. 3 ranking Filipino athlete continues her journey as the top-seeded singles and doubles player at the JA Milan after winning her 3rd match in both divisions.
Eala displayed her grit and fought off the challenge of her 13th-seeded opponent, Russian champion Ksenia Zaytseva, in a thrilling match, 7-6, 4-6, 7-5.
The two 16-year-old champions met in the third round of the 2021 JA Milan Girls' Singles on July 15 and engaged in a back-and-forth duel which forced a third set that Eala eventually won.
On the same day, the No. 1 seed duo of the Philippines' Alex Eala and American Madison Sieg defeated the Russian tandem of Yaroslava Bartashevich and Ksenia Zaytseva, 6-4, 6-3, in the quarterfinals.
The Philippines-US tandem of Eala and Sieg will next play the girls' doubles semifinals match on July 16 against the 5th seed pair of Kira Pavlova and Diana Shnaider of Russia to bid for a finals appearance at the ITF JA Milan.
In the girls' singles, Alex Eala moves on to the quarterfinals match against 6th-seed Sofia Costoulas of Belgium, also on July 16.
Alex Eala is the 2021 French Open Doubles Champion and reigning Australian Open Doubles Champion.
SEND CONGRATULATIONS AND CHEERS in the comments below as Alex Eala continues her winning form in her singles' quarterfinals and doubles' semifinals matches at JA Milan!
Good News Pilipinas is celebrating its 15th Anniversary in 2021 by giving away prizes! Subscribe to our Good News Pilipinas! TV YouTube channel and enter the raffle by sending us an email to editor@goodnewspilipinas.com
Facebook Comments