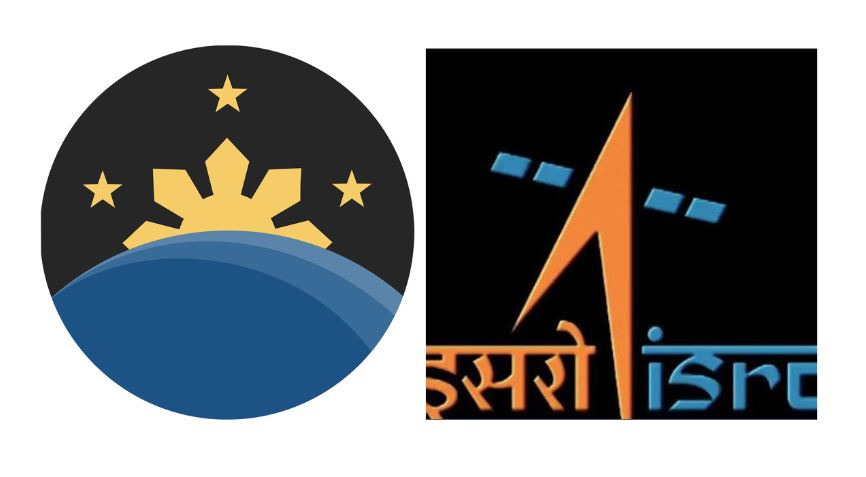 Philippine Space Agency (PhilSA) researchers have been accepted to the space science training of the Indian Space Research Organisation (ISRO), hailed for its world's top 2 and top 10 scientists and best known for the successful insertion of its maiden interplanetary mission into Martian orbit.
PhilSA earlier today announced that two Filipino researchers, Engr. Gracielle Capardo and Nathan Oscar Rosimo of PhilSA Space Technology Missions and Systems Bureau (STMSB), are set to join other international space researchers in training in Bengaluru, India from October 15 to December 15, 2022.
The Filipino space scientists were selected for the Unispace Nanosatellite Assembly and Training (UNNATI) which teaches assembly, integration, and testing (AIT) of nanosatellites in a multicultural context, drawing from the space technology experience on the peaceful uses of outer space by United Nations member states.
The PhilSA report said Capardo and Rosimo are expected to develop expertise in satellite technology, obtain hands-on experience in AIT, gain exposure to satellite fabrication technologies, and observe and implement best practices and methodologies by ISRO.
Engr. Capardo joined the STAMINA4Space program at the University of the Philippines Diliman (UP Diliman) in 2019, the year the PhilSA was established, up until recently when she joined the PhilSA. The space scientist graduated from Ateneo de Naga University with a degree in Electronics Engineering.
Nathan Oscar Rosimo was a Department of Science and Technology (DOST) Science Education Institute (SEI) scholar at the University of the Philippines Diliman.
Filipino space researchers Engr. Gracielle Capardo and Nathan Oscar Rosimo are set to join the world-renowned @isro to enhance the country's nanosatellite technology for peaceful uses of space @PhilSADG @STAMINA4Space @PSHS_System STORY TO FOLLOW on @GoodNewsPinas_ https://t.co/liIeu2xrGq

— Angie Quadra-Balibay (@AngieQBalibay) October 3, 2022
The Philippines has been launching nanosatellites developed by Filipino space scientists trained at the University of the Philippines using the technology for acquiring space data to help solve climate change issues.
SEND MABUHAY CHEERS in the comments below as two Filipino space science researchers from PhilSA join the ISRO training in October to enhance the country's capability in the peaceful use of spaces!
Good News Pilipinas is a Lasallian Scholarum Awardee. TELL US your good news story tips by messaging GoodNewsPilipinas.com on Facebook, Twitter, Instagram, or e-mail editor@goodnewspilipinas.com and WATCH Good News Pilipinas TV YouTube & Good News Pilipinas TikTok for more Filipino Pride stories!
Facebook Comments