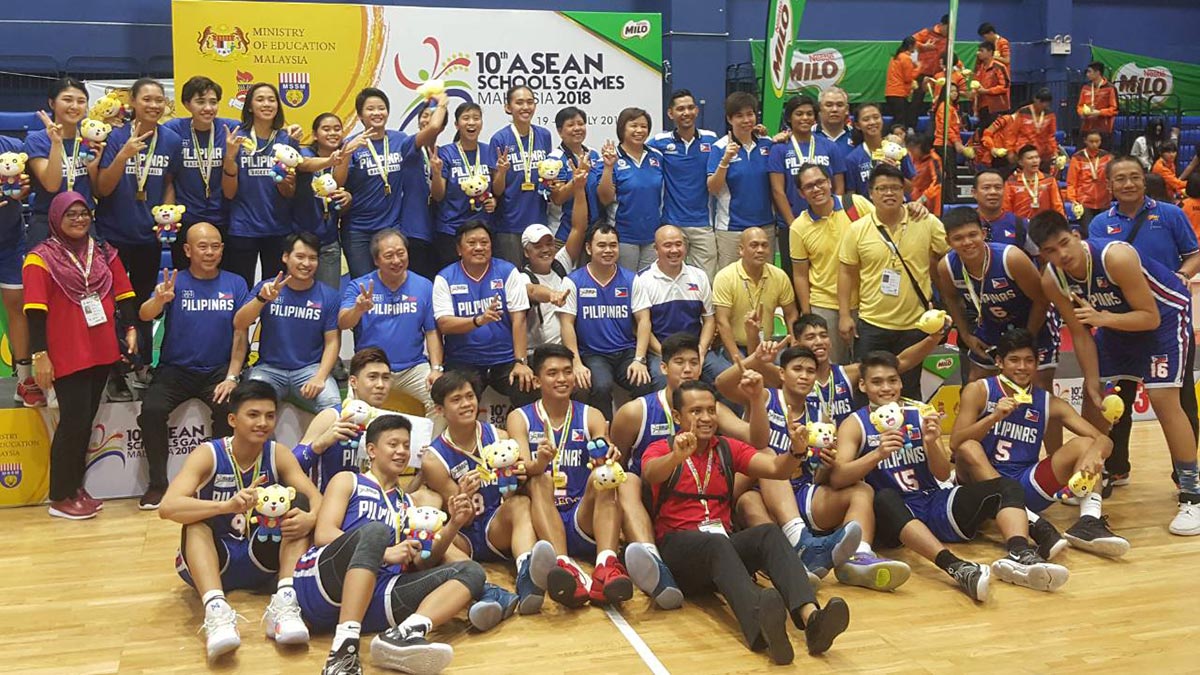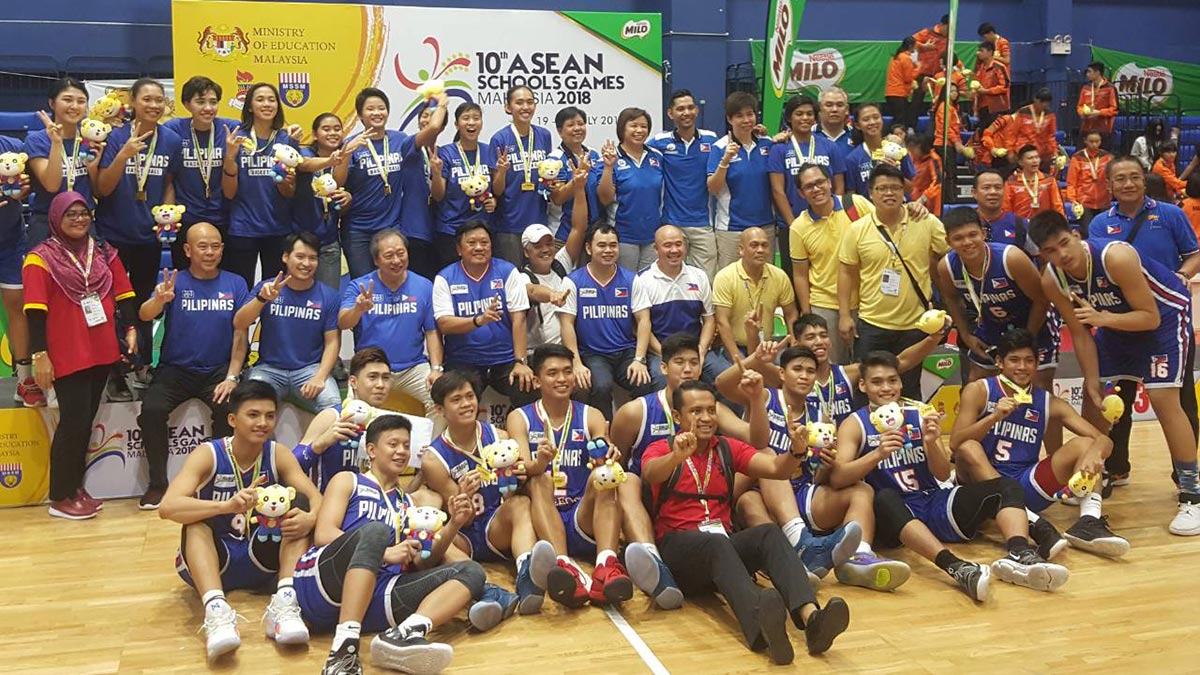 Basketball teams from Philippine schools brought home championship titles from the 10th Asean School Games (ASG) held late July in Malaysia.
Both the boys and the girls basketball teams swept their ASG games with a clean 4-0 record by the end of the tournament.
The PH U-18 girls basketball team lived up to their billing as tournament favorites as they outshone rival Singapore 80-42 to clinch their second straight championship title at the ASG.
The National University-Nazareth Bullpups boys basketball team swept the ASG tournament with a 4-0 win loss slate to claim the Men's Basketball gold medal.
The girls team from the Philippines also won the gold in last year's staging of the ASG in Singapore.
"This is an empowering and inspiring milestone for all the female athletes of the country," DepEd Assistant Secretary and Palarong Pambansa Secretary General Atty. Revsee Escobedo shared. "They have shown their opponents that they are a force to be reckoned with."
The girls team, which earlier defeated Thailand and Indonesia, relied on the services of Palarong Pambansa veteran and Silay City bet Kent Jane Pastrana, who poured in 14 points.
Pastrana's aggressive plays on offense also paved the way for open baskets for her teammates Karl Ann Pingol of Pototan, Iloilo, who contributed 12 points.
Guard Caila Marie Galamiton and Angelica Surada added 10 points each.
Kristine Cayabyab, who was one of the major contributors during last year's gold medal run, could only cheer and watch from the sidelines as she missed her second straight game due to a sore knee.
Coach Angelina Fedillaga thanked their sponsor SM and all Filipinos who have watched the games, and expressed her excitement to vie for a three-peat in next year's ASG in Indonesia.
NU Bullpups limited host Malaysia's dribblers score, 87-65, to clinch the title on the ASG final day of competition.
The Filipino men's squad coached by Richard Goldwin Monteverde limited their opponent to just 31 percent shooting with the towering presence of 6'7" center Carl Vincent Tamayo, and 6'6" Kevin Earl Quiambao.
Five conversions from behind the arc from Guard Gerry Austin Abadiano who scored 20 points, and sharpshooter Terrence John Fortea's 19, were among the hoops secured by the Philippine team.
Tamayo chipped in 18 points while Abadiano, who was also the Finals Most Outstanding Player during the 2018 Exped SM-National Basketball Training Center (NBTC) National Finals Division 1, grabbed six boards.
Prior to the ASG meet the NU Bullpups won the Palarong Pambansa National Championships, and were the NCR Meet and Manila Meet champions.
DepEd Undersecretary for Legislative Affairs, External Partnerships, and School Sports Tonisito Umali stated that the success of the athletes is not only for themselves: "It is for their families, friends, and all the Filipino people who believe and support the sports culture."
Facebook Comments