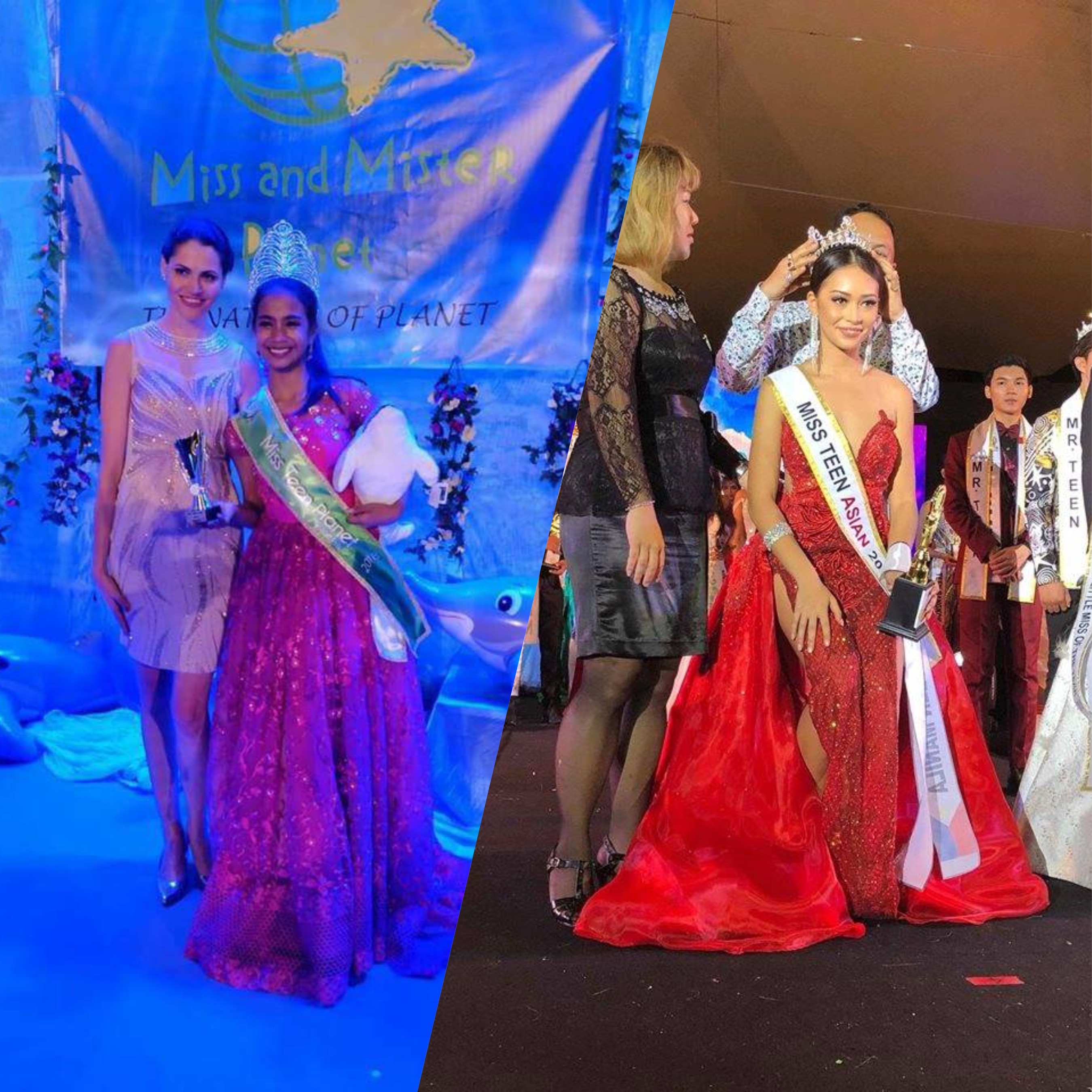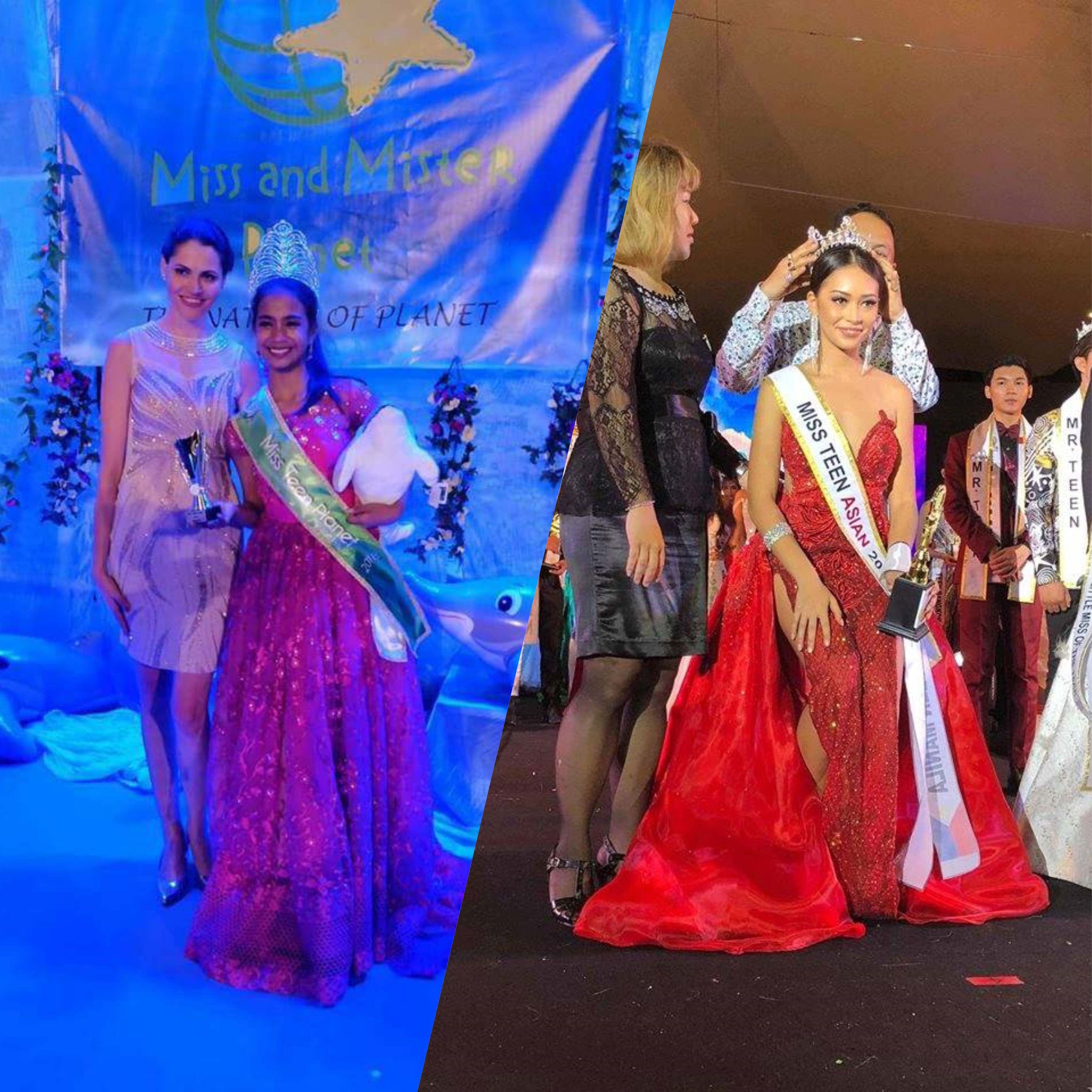 Two Filipina teens proudly showcased their heritage and won world beauty titles for the Philippines from pageants held in Bulgaria and Thailand.
Thirteen-year-old Sofia Loreen Cruz was crowned Miss Teen Planet 2018 in Sozopol, Bulgaria during the 14th edition of Little Miss & Mister Planet.
In Thailand, Elizabeth Mae Legeza was crowned Miss Teen Asian 2018.
Sofia Cruz, a teen runway model, also won the Best in Talent award of the pageant hosted by Bulgaria.
The new Miss Teen Planet 2018 won with her proposed advocacy to the international finals in Bulgaria – the " I AM NOT FOR SALE" project that helps create awareness for child abuse and child trafficking.
Cruz is the 2nd teen Filipina to win the title after Ma. Jayzamel Vista won the 1st Miss Teen Planet title in 2016.
Lizzie Legeza, aside from winning the Miss Teen Asian 2018 beauty title, also picked up the Best In Evening Gown, Best Charm, and Ms. Photogenic (Gold) Photographer's Choice awards.
Legeza is a model and singer based in Victoria, Australia.
In her Facebook post, Legeza Proudly wrote "Mabuhay Pilipinas!" as she thanked her supporters.
Cruz and Legeza's beauty titles add to the growing list of crowns claimed by Filipino beauties in the first half of 2018.
Facebook Comments