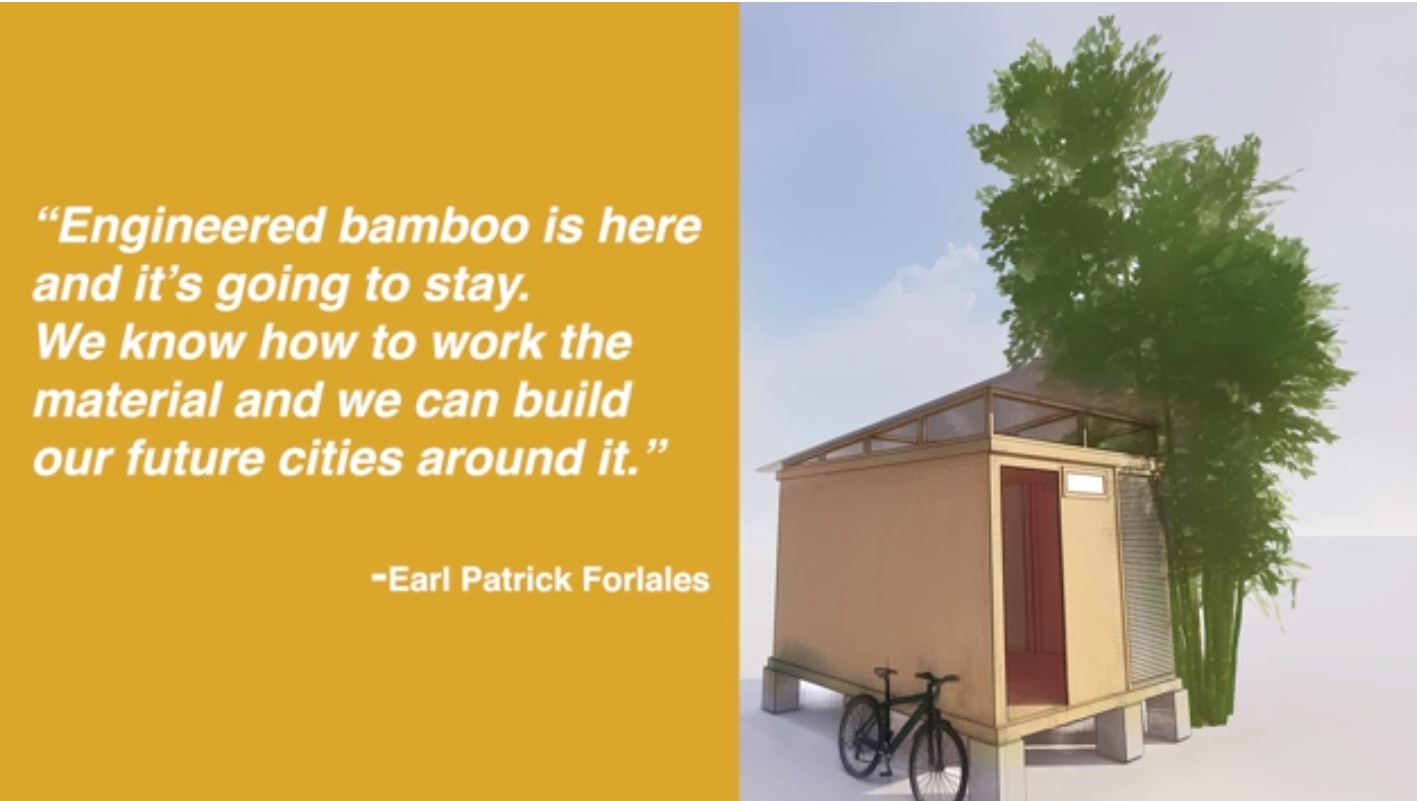 A bamboo-based housing design by Earl Patrick Forlales, has won the RICS Cities for our Future competition with an idea that will help solve the city of Manila's slum housing crisis.
The 23-year-old Ateneo de Manila University graduate designed CUBO, a project to build new, low-cost and environmentally friendly housing units.
Forlales will receive the £50,000 prize money to start work next year on making his design come to life.
RICS Cities for our Future competition announced the win for Forlales on November 22.
Forlales won over 11 other regional winners for his housing project designed to address the housing crisis in Manila's urban slums.
The RICS release described Forlales' rationale for creating CUBO:
"Manila is one of the fastest growing megacities in East Asia, with a population of 12 million people. The city will soon be at breaking point, with an additional 2.5 million workers moving to the city in the next three years to work on the government's infrastructure programme. These workers will join the four million Manilans – a third of the city's current population – who live in abject slums.
To combat this epidemic of substandard living, Earl has designed a new type of modular housing that will be used to house the incoming worker population in the short term, before being applied to the rest of the city's slum community."
The housing is both affordable (at just £60 per square metre) and fast to build (four hours per unit). His proposal would see as many as 10,000 people housed by 2023.
Earl chose to use bamboo for CUBO's construction, inspired by his grandparent's rural bamboo house and its abundance in the region. It is also environmentally friendly, with waste used as a resource (converted into, amongst other things, biochar). The material is both treated and laminated, meaning that its lifecycle is 10 times as long as normal bamboo.
Key benefits of CUBO:
Quick and affordable: Because of the simple modular design and cheap materials, CUBO houses can be manufactured in a week, constructed in only 4 hours and at a cost of only £60 per sq/m.
Innovative design: Clever elements include a tilted roof that captures rainwater and reduces heat gain, and elevated stilts that prevent floodwaters from entering the home.
A sustainable material: Bamboo is an ideal material because it releases 35% more oxygen than trees and can be grown on poor quality land and harvested annually without leading to soil degradation.
More than just a housing project: Earl has designed a business plan that will provide local people with not just housing, but new skills, jobs and community space. He also proposes raising money for the project by selling waste plastic to factories.
A scalable solution: The solution can be applied to any city where bamboo can be grown, including most of Southeast Asia and parts of Africa and Latin America.
Earl will work with RICS experts and industry professionals to begin work on the project next year, utilising RICS standards and best practice to ensure that it is delivered quickly to change the lives of the population of Manila. Earl has already identified a suitable plot of land to begin construction, with the hope that it will be used in other cities facing similar crises.
Earl Patrick Forlales, winner of the Cities for our Future competition, said: "This is a huge step forward to helping the people of Manila. The state of housing in the city is at crisis point, and will undoubtedly get worse with this new influx of workers.
"CUBO started as nothing more than an idea, conceived while spending time at my grandparent's house – it is incredible to think that it now will become a reality. I would like to thank RICS for the opportunity to develop the idea, and look forward to working with them to put this money to good use in Manila, and then hopefully elsewhere around the world."
John Hughes, competition head judge and President of RICS, said: "The world's cities are growing all the time and there is a real need to make sure they are safe, clean and comfortable places to live for future generations. There were many exciting, original designs among the submissions, however Earl's idea stood out for its simple, yet well thought through solution to the world's growing slum problem.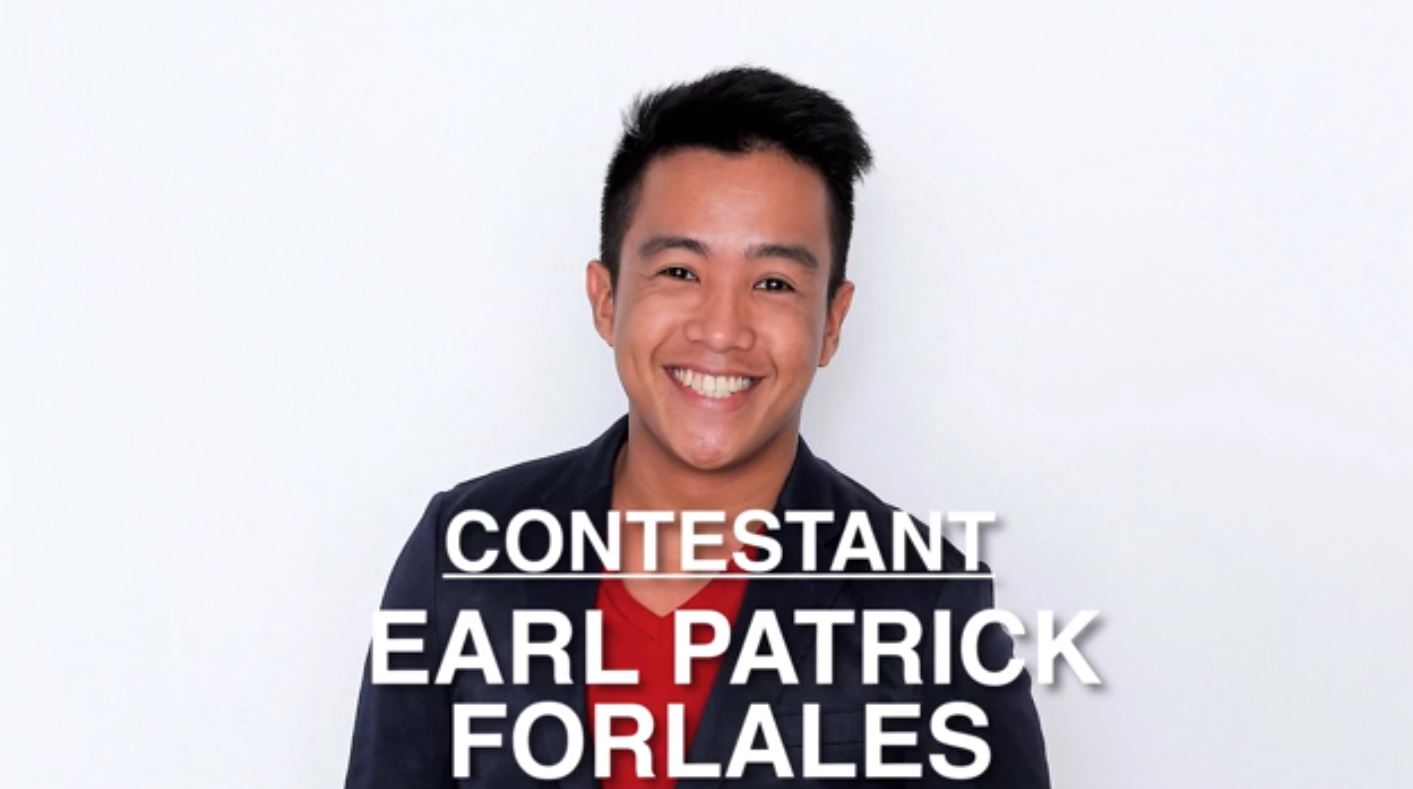 The world's cities are growing all the time and it's critical we make sure they are safe, clean and liveable. There were many exciting, original designs among the submissions, however Earl's idea stood out for its simple, yet well thought through solution to the world's growing slum problem. As we look at our entrants, who are our next generation of leaders, I believe that real progress will be made in tackling the world's biggest issues."
Dr Beth Taylor, competition judge and Chair of the UKNC for UNESCO, said: "As more and more of the world's population become city dwellers, finding ways to meet the United Nations' Sustainable Development Goal 11 – Sustainable Cities and Communities – has never been more important. One of the reasons why Earl's entry stood out from the other finalists was through its use of traditional, sustainable technologies and materials, to solve an issue facing modern cities across the world."
Professor Nirmala Rao, competition judge, Vice Chancellor of the Asian University for Women in Chittagong and member of the Association of Commonwealth Universities Council, added: "One of the ACU's primary aims with the Cities for our Future competition was to harness the ideas of our diverse and talented young people to help solve the challenges of the cities they care about and make them better for generations to come. Congratulations to Earl, his entry was truly impressive, we look forward to watching its progress as he rolls-out the project next year."
The competition – run by RICS and supported by the United Kingdom National Commission for UNESCO and the Association of Commonwealth Universities – received over 1,200 entries since its launch in January this year.
These entries, from all over the world, were narrowed down to 12 shortlisted entries, which were announced in June. Forlales was the South East Asia Regional winner. The finalists were then assigned individual RICS mentors who were experts in the specific fields that the ideas addressed, to develop their ideas. These entries were then judged by a panel of six leading global experts based on the following five criteria; relevance, impact, feasibility, scalability and originality.
Watch this video of RICS winner Earl Patrick Forlales.
Facebook Comments