Overseas Filipino workers and their families banded together to hold a massive coastal cleanup drive at the Corinche and along the city's beach in Al-Khobar, Saudi Arabia.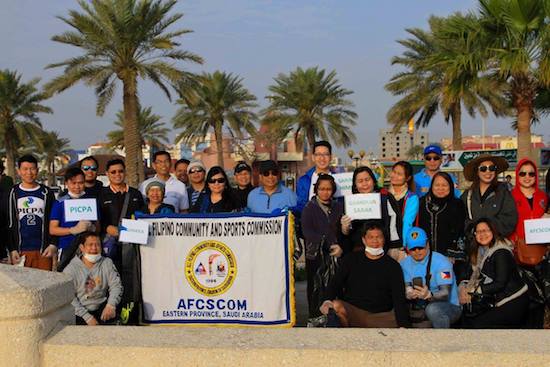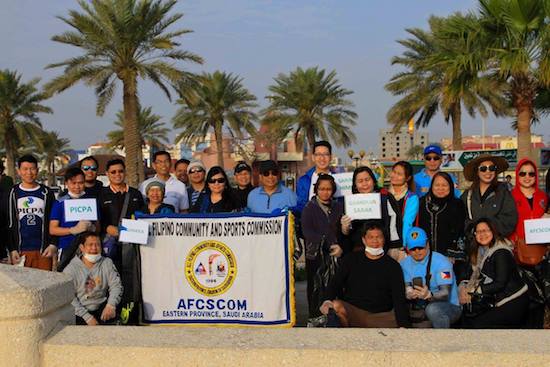 The campaign was lead by four organizations including the umbrella group, All Filipino Community and Sports Commission (AFCSCOM), Bantay at Kasangga ng OFW, the Filipino Association of Beauticians, and the New Start Health Organization as part of their project to keep the Eastern Province beaches clean and safe for the marine life.
A hundred garbage bags were collected and disposed with the help of the Al-khobar municipality who provided the trucks that drove away the trash.
According to Florante Catanus, AFSCOM Vice President for Sports Affairs, members of the organization were committed to help the local authorities to clean up the venue.
"Saudi Arabia is our second home and Corniche is the most visited place where Filipinos with their families spent their leisure time. It is our way of saying thank you to the host country." Catanus told the Saudi Gazette.
AFSCOM and other OFW organizations are conducting similar drives in other parts of the region including Jubail, Qatif and Dammam. Other groups like Alpha Phi Omega Riyadh Alumni Association conducted a blood donation drive at King Fahd Medical City with nationals as beneficiaries.
Facebook Comments