The Filipino representatives in the Mister and Miss Culture World (MMCW 2017) won titles for the Philippines in the third annual edition of the beauty pageant.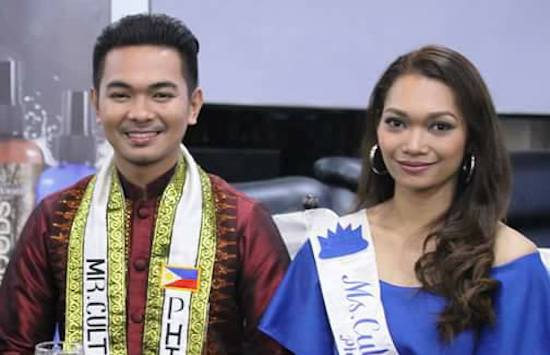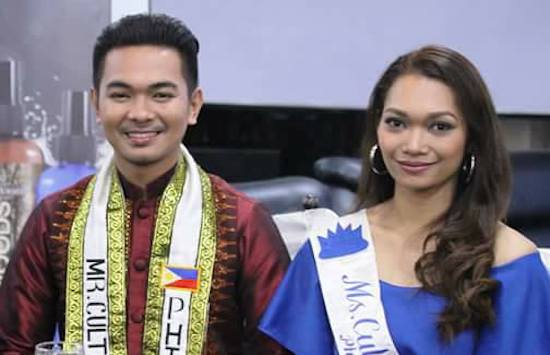 Al-Hakam Reggie Dimalanas of Mindanao won the Mister Culture World Arts title.
Rizza Paula Lacson Infante, the Visayan beauty queen, won the Miss Culture World Heritage title.
The Mister Culture World First runner-up place went to Rico Paolo Roño of the Philippines.
The Mister and Miss Culture World Organization announced the winners of the 2017 MMCW which was held in Manila.
The Filipino bets were in competition among 28 international candidates who came to the Philippines for the pageant which also brought them to Bacolod City for a culture and heritage advocacy tour of local fashion, food and even games.
"What makes our pageant unique is that more than our candidates' physical attributes, we give importance to their personality and advocacies" said MMCWI Chairman Saidali Abdilla Jr.
The title of Mister Culture World 2016 was previously won by Bob Royo of the Philippines.
Facebook Comments