British celebrity chef Gordon Ramsay chose the Filipino-style burger in a cook-off featured on US TV's "Good Morning America."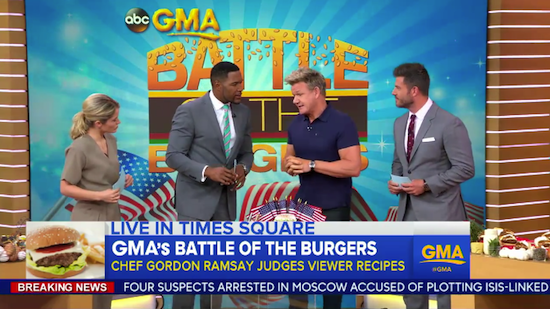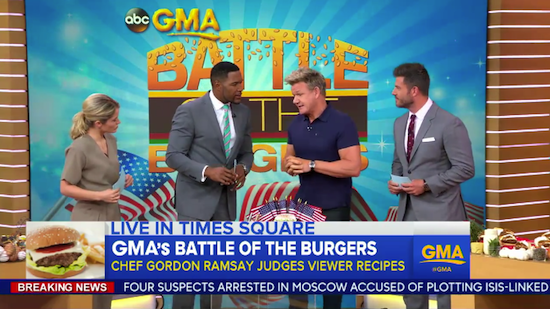 Ramsay was asked to judge the best tasting burger – between a Double Stacked Bison and Chorizo Burger, and a Pork Adobo burger – prepared by viewers of the show for the "Battle ofthe Burgers" segment.
After sampling the burgers, Ramsay said "I'm going with the Filipino burger."
The popular TV personality chose the Pork Adobo burger made by Maura Hohman, a 25-year old New Yorker who was introduced by the hosts as a lover of Italian and Filipino food.
The winning recipe included grinding bacon into the patty, while adding the basic adobo ingredients of vinegar, soy sauce, bay leaves, and lots of garlic.
"It's seasoned beautifully," Ramsay praised the Pinoy-style burger.
Ramsay even noted the bun used was the Filipino bread, pan de sal.
"And the bun, that's a traditional Filipino bread. It's delicious."
Ramsay is currently promoting his new TV show, the "F Word."
Facebook Comments