In an increasingly data-driven world, there is no excuse not to be connected with the rest of the online community. With over 47 million internet users is the Philippines alone, the growing number of mobile customers continues to challenge micro, small, and medium enterprises (MSMEs) to not only adapt to the emerging culture of digital disruption, but to embrace it in their own respective industries and lifestyles.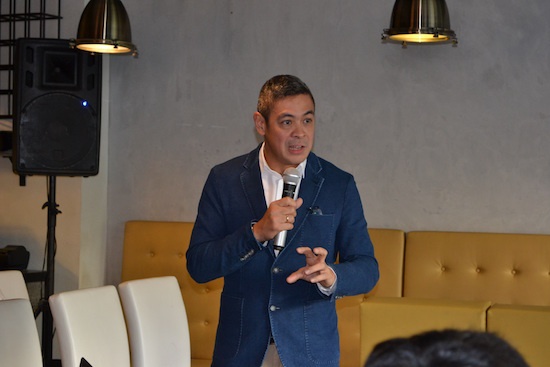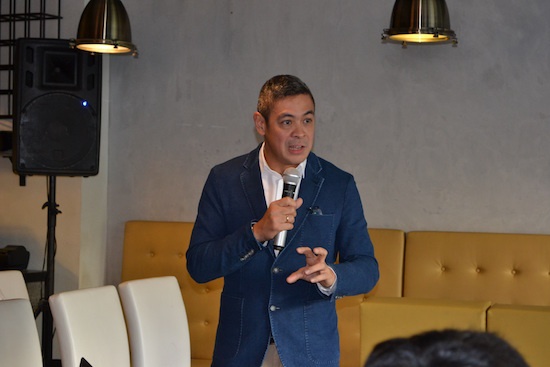 In May, PLDT Smart SME Nation invited business owners to partake in an intimate "kapihan session" with training specialist Anthony Pangilinan, Chairman and Chief Disturber of Businessworks Inc. in order to instill insight on how MSMEs can effectively collaborate with both coworkers and customers in the workspace.
Pangilinan presented seven thoughts on how to stay connected alongside the dynamic technical evolution we face today. To stay connected, to be productive, and remain relevant in respective industries, or event to cross over other industries, he shared, entrepreneurs need to purpose.
In the digital age wherein multiple online platforms allow us to engage with our peers, there remains a strong disconnection between people. In a survey conducted last 2015, results showed that 7 out of 10 professionals consider themselves partially disconnected or fully disengaged with their company.
Pangilinan invited participants of the session to reflect on the disconnection in their lives and challenged them to begin the transformation in the workspace with themselves.
"Business connectivity starts with a leader," he said. "No matter how high-tech a company is, without a "high-touch" mindset that connects professionals with one another, a company cannot achieve its full potential."
Productivity and efficiency within a company begins with collaboration between each individual. Today, as more companies adapt to the modern workspace that allows employees to work out of the office, PLDT Smart SME Nation, together with Microsoft, makes available an innovative solution that allows team members to work efficiently and productively with one another from wherever they're working, whenever they need to.
Office 365 for Business gives individuals access to information without having to ask for it. It also provides professionals with the opportunity to offer the information that they own for the benefit of the entire company. With the productivity tools in the applications, business owners and employees can all work in sync with one another through shared files in order to streamline processes and systems.
PLDT Smart SME Nation remains dedicated in its mission to provide entrepreneurs and business owners with the proper tools and revolutionary solutions to enable them to take advantage of the expanding digital nation. With Office 365, MSMEs can stay connected and make it big in their respective industries.
Anthony Pangilinan
Saying hi-touch in a high-tech world
World that is changing because of technology
2015 – global center for digital business transformation
2020- half of the current leaders in their respective business industries will be out of business
Because of the 3rd wave of internet that is happening
Wave 1 – infrastruucture
Wave 2 – online community was formed
Wave 3 – competition
7 thoughts on how to stay connected and to continuously produce and to stay relevant in their respective industries or how to cross industries
How to stay connected
Stay productive
Stay relevant
CPR – kailangan nating mabuhay
To stay connected: have to purpose. We were designed as human beings to connect
If we're going to stay CPR, then we have to purpose
30% of the workforce consider themselves fully
Last year, a survey showed that 7 out of 10 professionals consider themselves partially connected with their company or fully disengaged. Who's the number 1 culprit why the community in the comany is not connected with the company? Direct boss.
online/digital – not enough to comply. Need to embrace. Once you embrace then you see the difference. You can take advantage
Be productive and make a difference. Make a disconnection on what matters most??? We cannot be connected to everyone
Creations of media/technology are becoming idols. Power of media
"My greatest longing will fill somebody else's greatest need" this is achieved through connection
Connection start with you
Access from 365 allows to give the information that you own
If everyone gives the info then no one has to ask. But it has to start with leadership
Productivity and efficiency starts with me
Empathy
Commit to continuous personal transformation
Embrace the change again and again and again
"High-touch"
The world is evolving
Purpose to connect
Look for disconnection
Dont forget connection starts with you
Take off your shoes and wear someone else's
Share the vision
Manage the process
Embrace the change
Stay high-touch in a high-tech world with PLDT SME
With only a fraction of small businesses that are online and have fully transactional websites, CEOs and business owners in the breakout session were urged to the champion their company's transition into the technological territory.
Practitioners in the breakout session were brought back to the basics on the effectiveness of knowing the customer, but even more so today in the digital age where points of contact with the consumer have multiplied. From face-to- face, we now take on different channels on the online platform in the form of websites, social media, and email, among others.
As enablers of the company, sales and marketing specialists should be able to understand, assist, and monitor customers' needs quickly and efficiently. To meet the demands of the online market that requires a rapid response from the service or product provider, technology must play a central role in the business.
It is important to keep in mind that alongside the shift to the digital platform, specialists ought to also shift from the mindset of hard-sell, product marketing to the bigger perspective of relationship marketing. The data-driven consumer looks for added value to entice them to avail of the product and service.
With the latest technology tools made available to MSMEs, businesses have the capability to understand the consumers' decision-making process by studying and targeting their markets. Through leveraging on mobile marketing, practitioners can go the extra mile to market their business and stay relevant to their customer.
Facebook Comments