In a changing, digitally-powered global market, Filipino entrepreneurs must aggregate and capitalize on the best insights and innovative technological tools available. This is particularly true for Small, and Medium Enterprises (SMEs), who are now among the strongest drivers of economic growth, generating more than half of Philippine employment opportunities.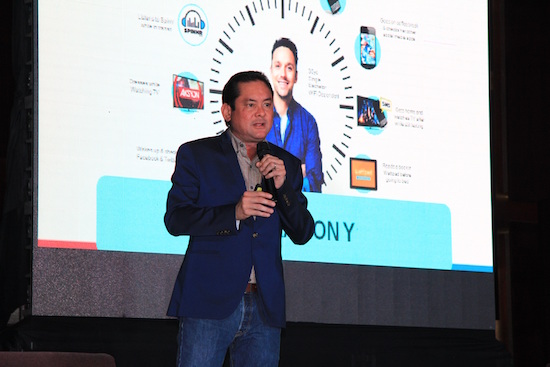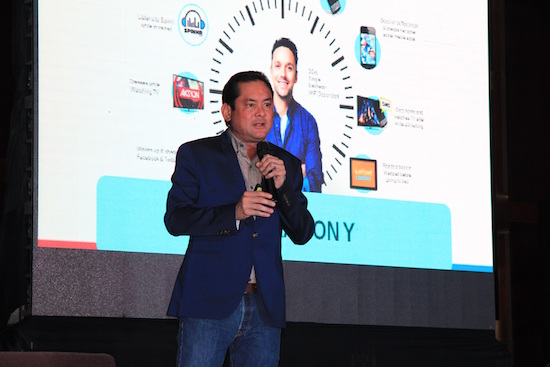 PLDT Smart SME Nation partnered with the Asia CEO Forum for the Asia SME Summit, an event that gathered the country's best entrepreneurial minds. Here, business leaders shared meaningful advice and guidance to up-and- coming entrepreneurs, sharing success stories and the winning principles that inform business practices. Central to this is PLDT Smart SME Nation's commitment to helping entrepreneurs build the businesses that form the backbone of the Philippine economy, ultimately helping them build the nation. The aim was to pave the way for attendees to realize their full potential as they pursue exciting new ventures in a digital, mobile-first Philippines.
SMEs and the New Digital Market
PLDT VP and Head of PLDT Smart SME Nation Mitch Locsin kicked off the event with informative opening remarks on how PLDT enables businesses across industries as they encounter the new digital market. According to Mr. Locsin, businesses around the world are facing a disruptive, digital economy. For example, Uber – the world's largest taxi company – owns no taxis. Airbnb, the world's largest accommodation provider, owns no real estate. The digital economy is changing the way people do business. And with its large mobile and Internet consumer base, the Philippines is one of the biggest digital economies in SouthEast Asia.
This consumer base is what Mr. Locsin calls the new market, the audience responsible for the rising importance of digital today. He states, for example, that every minute, 204 million emails are sent, YouTube users upload 72 hours of new video, and Facebook users share content more than 2 million times. The new market, said Mr. Locsin, is composed of data-driven millennials that expect Wi-Fi and immediate access to services online. Generation X includes new entrepreneurs who now focus on using digital in their business processes. Baby Boomers are integrating smartphones into their daily lives. Recently, a dramatic shift to digital content and apps has changed the way people communicate with one another. Because of this shift, PLDT Smart SME Nation enables entrepreneurs to take on this new digital market with confidence.
Building a Digital Nation
As he had learned from APEC 2015, Mr. Locsin mentioned, SMEs represent a major growth area in the Philippine economy for the next three years. To support SMEs as they grow, PLDT Smart SME Nation is paving the path to the new market.
First, they gathered together the brightest minds in IT, marketing, sales, and finance during the recently-concluded TechIsland 3.0, which helped promote holistic digital transformation in local businesses.
Second, they have begun driving their Techmobile to different parts of the country. Techmobile is eCommerce on wheels – travelling to several cities and offering business solutions and digital tools to empower SMEs. The Techmobile provides a basic connectivity set-up and consultation, as well as mobile last-mile connectivity bundles that are ideal for regional areas with developing IT infrastructures. The goal of PLDT Smart SME Nation, said Mr. Locsin, is to be the ambassador of this digital revolution, leading the way for SMEs across the nation.
Lastly, PLDT Smart SME Nation provided a glimpse of success to aspiring entrepreneurs, care of Asia SME Summit presenters. Each presentation covered a priceless depth and breadth of advice to help them build their business amidst the digital revolution. Entrepreneurs were encouraged to do business with purpose, and were spurred to help the Philippines become a global business player. The speakers in the morning session included influential business leaders Bansan Choa of I-Remit, Ted Ferrer of Generika Drugstore, Mario Berta of Flyspaces, and Elizabeth Lee of E-Motors. They were soon followed by trailblazing entrepreneurs Arvi Villacin of SvenGroup, James Donovan of ADEC Innovations, Philips Yu of LBC X, Joe Bantiling of Trends and Concepts Total Interior Solutions, and Paul Rivera of Kalibrr for the afternoon session. These speakers outlined the disruptive digital economy, describing how being innovative and forward-thinking puts them ahead of the game.
Reinvigorating Filipino Business
The promising entrepreneurs who attended the summit were clearly inspired by the presentations, actively discussing with speakers throughout the event. They were advised to think global, conduct business with purpose, and contribute to the growing SME segment in the Philippine economy. Surely, with pioneering spirit and the right tools, SMEs can contribute to building a new digital nation. In these challenging and exciting times, they are ably supported by the technological solutions provided by PLDT Smart SME Nation. It is the best opportunity to reinvent the way Filipinos do business, empowering SMEs to extend their vision, reach, and global competitiveness. For more information, please visit www.pldtsme-nation.com.ph
SIDE BAR
Headline: The How-Tos of Entrepreneurship
The speakers at the Asia SME Summit gave valuable advice to entrepreneurs.
Disruptors listen to customers. Mario Berta of Flyspaces, or the "Airbnb of the office space," said start-ups disrupt traditional business because they truly prioritize customer experience. They give utmost importance to the overall user experience, proactively identifying customer needs to inform tech development and enabling quicker response time.
Do well, do good. Elizabeth Lee of electric vehicle manufacturer E-Motors said that the requirements for business success has expanded to include innovation based on ethical responsibility. Purpose-driven companies are outperforming their conventional counterparts, driving more profit and positive change.
Tech tools that work. Arvi Villacin of digital marketing and communications company Sven Group said that technological tools are crucial to anticipating and solving problems. They do not have to be complicated or expensive—they only have to be the right tools that work for you.
Process with a purpose. James Donovan of ADEC Innovations encouraged entrepreneurs to put short-term solutions in the context of long-term development.
Companies that refuse to diversify ultimately lose revenue, and those who identify and adapt to turning points are the ones who profit.
Facebook Comments