Jollibee's first store in Canada was recently visited by Prime Minister Justin Trudeau who gamely posed with staff and diners.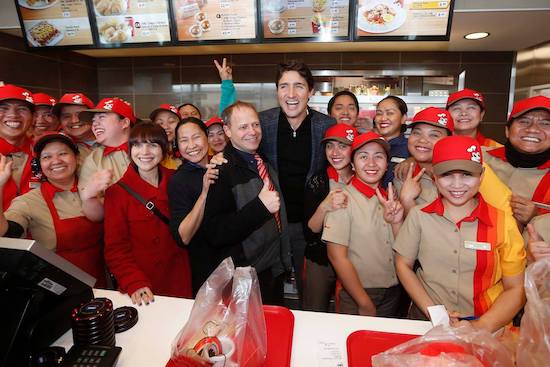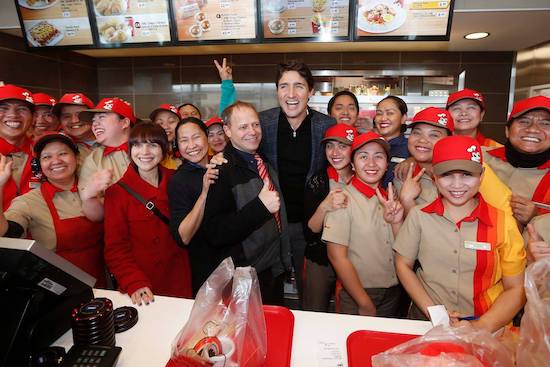 The popular Prime Minister was spotted with guests enjoying the Filipino brand's fried chicken and peach mango pie.
The Canadian Embassy in the Philippines posted the photo of Trudeau at the Jollibee store in Ellice, Winnipeg where the PM was on a cross-country tour.
The first Canadian branch of the homegrown brand made headlines when it opened in December to welcome hundreds who went to the store and stayed in long lines despite sub-zero temperatures.
CTV News Canada reported how the loyal fans of the largest Asian restaurant company in market capitalization drew people to sample the popular crispy Chickenjoy, Aloha burgers, among other favorite fares.
Jose Minana, Jollibee Food Corporation's president for North America in the CTV interview said, "We know that there are lots of Filipinos over here and friends of Filipinos who just love to eat."
Jollibee Winnipeg is the 35 th store in North America.
Jollibee has been listed by Forbes as one of the 50 best biggest Asian public companies. They now have 3,236 stores, making Jollibee the ninth-largest fast-food chain in the world.
Facebook Comments