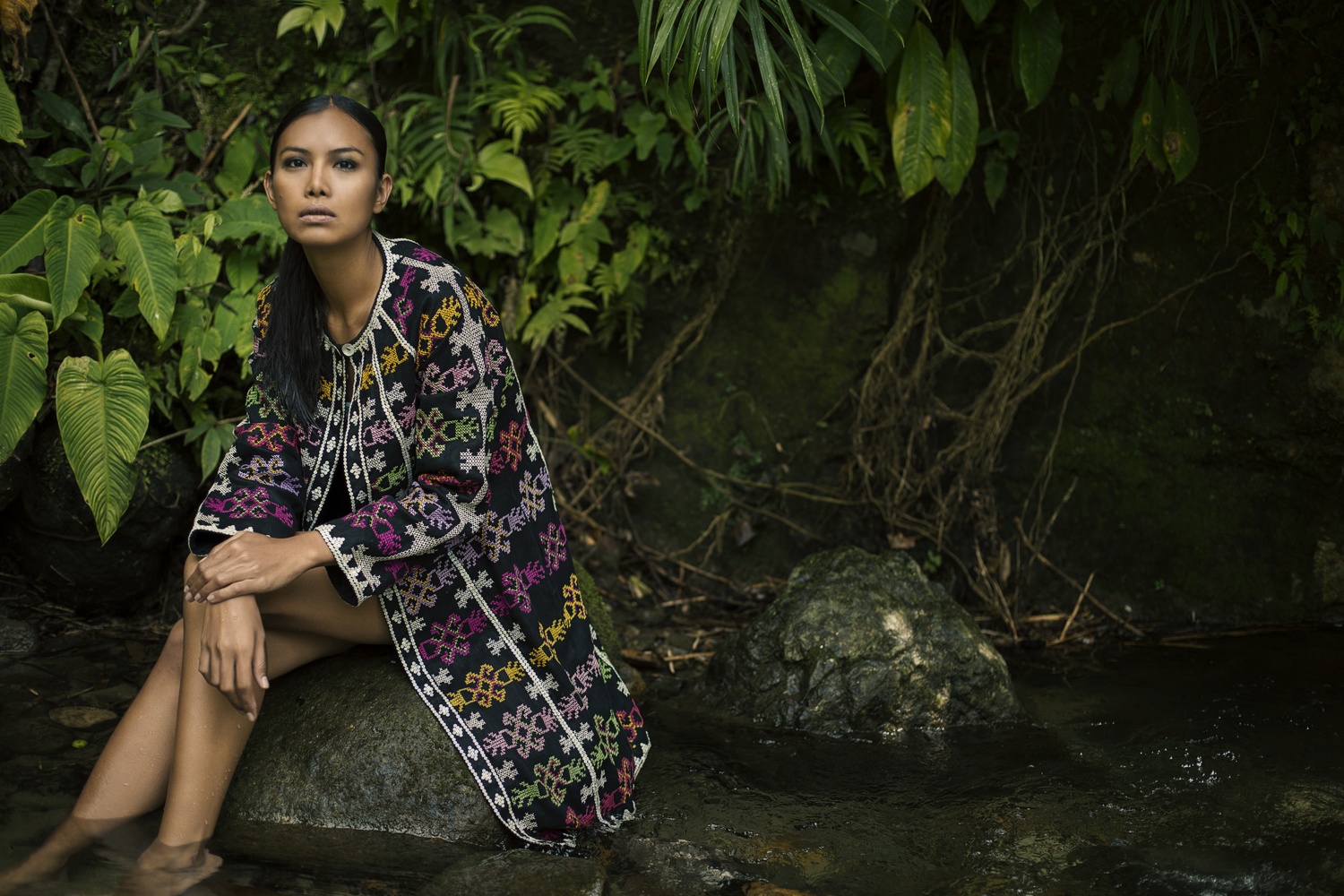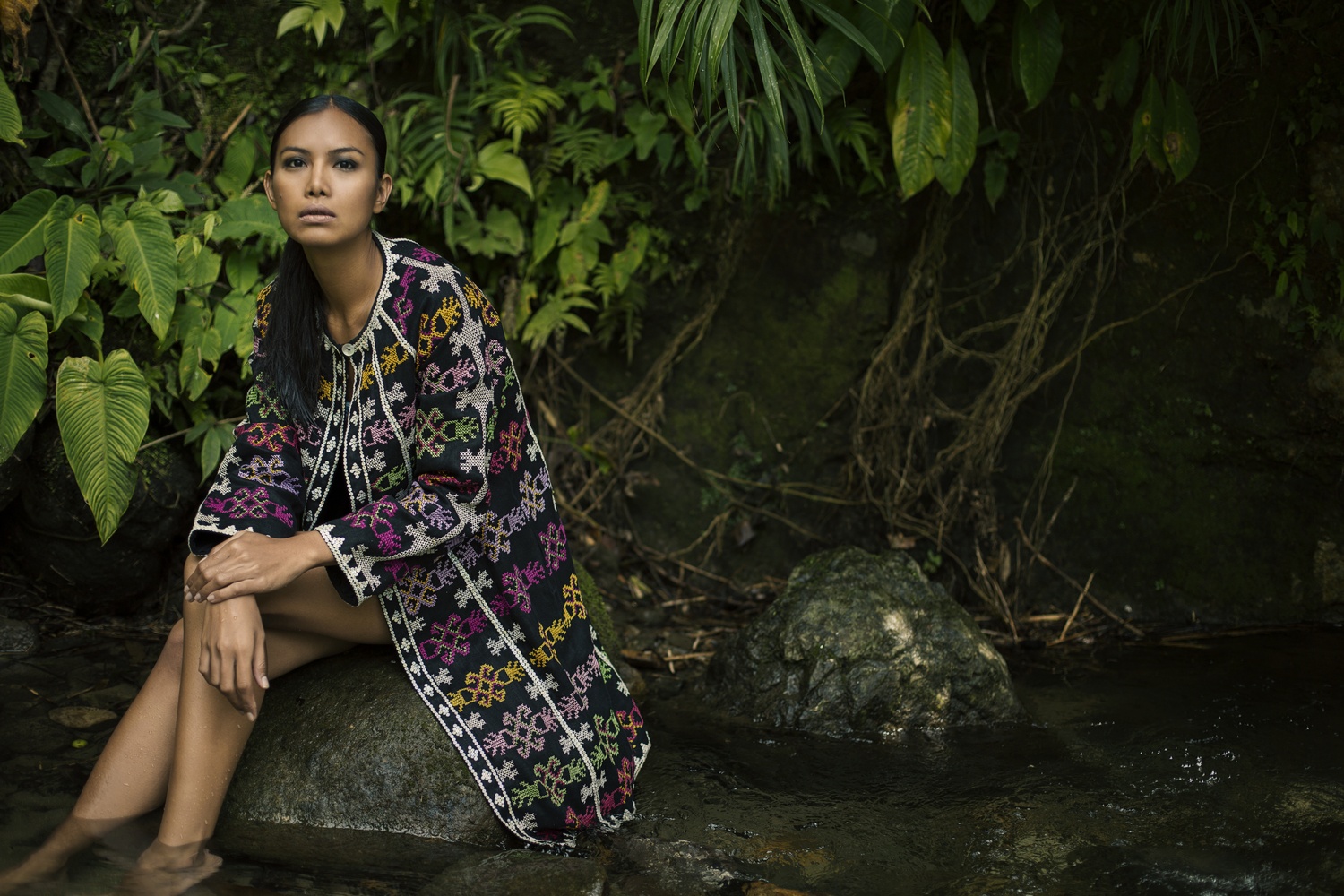 The United Nations Development Program reported in 2013 that the Philippines is home to 14-17 million indigenous peoples (IPs), each group with a distinct cultural flavor and language. This diversity helps make the Philippines phenomenally rich in culture and traditions.
But with the modern lifestyle influenced by the West, the local heritage is increasingly lost. Traditional practices are being replaced with the conveniences science and technology bring. Many of the old ways have died with esteemed elders.
Filip + Inna brings local heritage to the global market through indigenous peoples' products
Thankfully, there are people working to preserve the IPs' cultural heritage. A major initiative is to bring colorful products of local ingenuity to the global market. This is the goal of Filip & Inna and the numerous cultural communities whose works the enterprise showcases.
Tall, graceful, slender and morena, Lenora Luisa "Len" Cabili looks more like a runway model in her chiffon blouse, ornatelyembroidered shorts and loafers, as she sits in the living room of her Mandaluyong townhouse.
But Cabili is a hard-working entrepreneur, who treks through mountains and valleys in Luzon and Mindanao to visit the tribes that have become partners in her enterprise.
Cabili was exposed to indigenous groups at a very young age by her father who was a politician in Mindanao. She got to know her father's constituents that included IPs.
"Father taught me that, as a politician's daughter, public service should always be a priority – helping people without expecting anything in return," she said.
Cabili's father gave her all the support she needed in her work and encouraged her to believe in herself. Her mother, who was a member of the famed Bayanihan Dance Company, was equally supportive.
Cabili, who would become a Bayanihan dancer herself, realized that "dancing is an interesting way to learn culture."
Interacting with the various IPs in her area exposed Cabili to the aesthetics of their woven and embroidered garments, as well as the talent, dedication, and hard work that went into every design.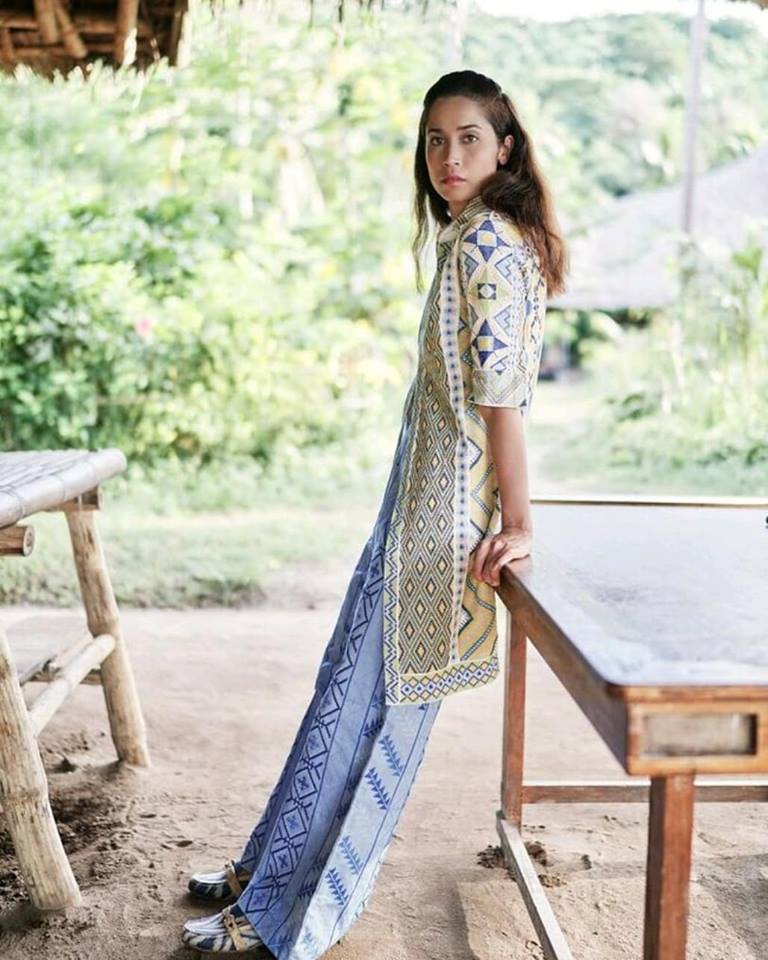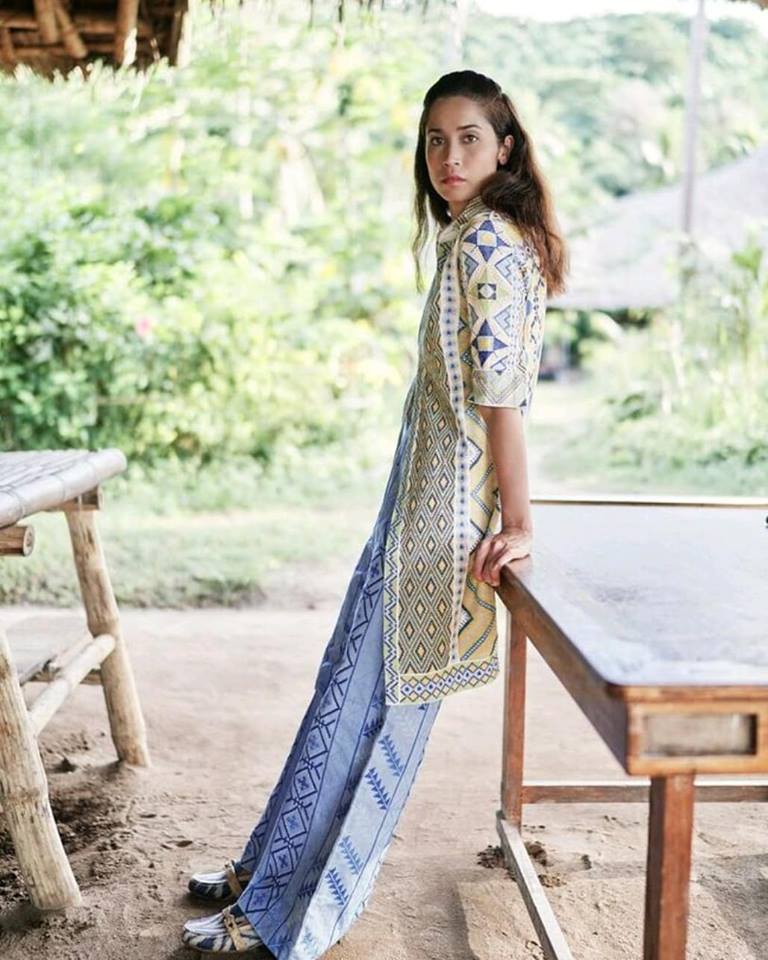 The traditional weaves and embroideries would become the foundation of Cabili's initiative – Filip & Inna.
"The name is a play on words," Cabili explained. "I wanted a name that would directly point to the Philippines and its artisans from indigenous groups."
She started in 2010 with five women from the T'boli tribe of Lake Sebu, South Cotabato. The number grew to around 100. Cabili also reached out to other Mindanao tribes like the Manobos, B'laans, Tausugs, Tagakaolo (from the mountains of Saranggani Province), Maranaos and Yakans to showcase their traditional handicraft.
Recenty, she started working with expert weavers and embroiderers of northern communities, such as the Gadang, Kalinga, Mangyan and Itneg. Weavers from Taal and embroiderers from Lumban are also creating traditional designs for her.
The diverse groups provides exquisite patterns, weaves, and fabrics that Filip & Inna integrates into fashionable garments showcased in fairs and exhibitions here and abroad and sold in the international market.
"From the beginning, it has always been about the artisans more than an income-generating endeavor."
The pieces have become a hit among local and foreign fashion icons and style connoisseurs, for which Cabili is grateful to her IP partners. "I never considered them as employees but partners and artisans," she said. "From the beginning, it has always been about the artisans more than an income-generating endeavor."
Her partners are equally grateful.
T'boli leader and Filip & Inna master weaver Evelyn Cafon-Castano, said, in Filipino, "We are very grateful to Ma'am Len for her help in revitalizing our tradition of weaving and embroidery."
Cafon-Castano was among Filip & Inna's first artisans. She was introduced to Cabili by a fellow member of their cooperative when Cabili was looking for traditional weavers and embroiderers in her community.
Cafon-Castano was asked to make two T'boli dresses as trial pieces. Cabili was all praises for Cafon-Castano's work. Today, Cafon-Castano is the overseer for human resource and quality assurance manager for T'boli artisans of Filip & Inna.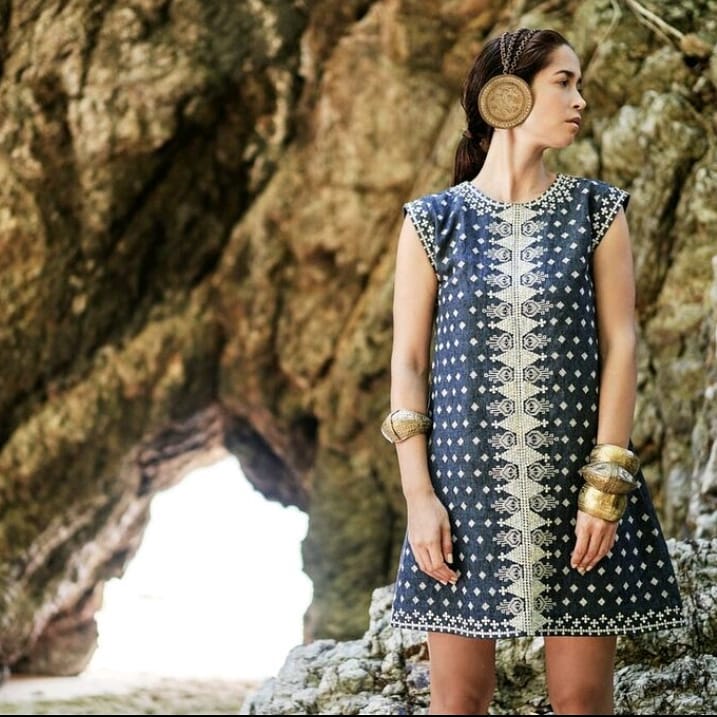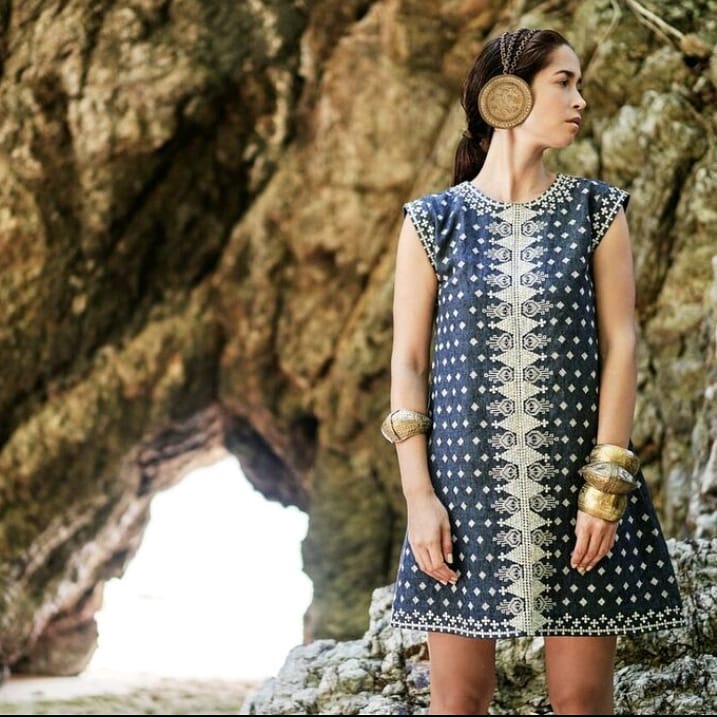 Rosemarie Yaot, a young mother of three, is a member of Cabili's team of Hanunuo Mangyan artisans in Oriental Mindoro. She was a barangay treasurer before joining Filip & Inna but she realized the job was not permanent. Having the time to do embroidery, she joined the enterprise.
Cafon-Castano and Yaot agree that Filip & Inna has led to a new appreciation of their handmade creations and their culture. Yaot said this was an opportunity to preserve the age-old traditions Mangyans were proud of. "Our culture will continue to thrive and our designs are being appreciated now," she said in Filipino.
Cafon-Castano said the impact of Filip & Inna was reflected in her community's stronger financial capability. She added, "We now have the capability to send our children to school because we have a source of livelihood."
Cabili said she had no specific business model for Filip & Inna, primarily because she respected the artisans' work and lifestyle. "I don't rush them (artisans) ," she said. "I understand that, apart from working on their designs, they attend to their families and other community obligations."
Cabili has stayed away from malls so as not to sacrifice quality for quantity. The fastest turnaround for her pieces was one week while the longest waiting time was four to six months.
Despite the long wait for pieces to be completed, Cabili said the arrangement she had with the artisans was exactly what she wanted. She said, "Opening the (delivery) box (with the artisans' finished pieces) and seeing what they've done, makes up for all the challenges."
This story is part of a series of articles written by GO NEGOSYO writers being published by GoodNewsPilipinas.com as part of our support to Philippine businesses.
Facebook Comments