The Department of Science and Technology (DOST) Nationwide Operational Assessment of Hazards (Project NOAH) has been awarded the Best Smart City Initiative for Public Safety by the International Data Corporation (IDC) Smart City Asia Pacific Awards (SCAPA) 2016.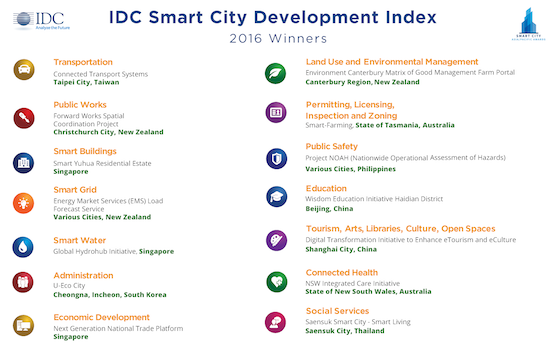 Project NOAH emerged as the IDC's top city project in disaster risk management for its work in installing improved early warning systems all over the country, providing real-time weather and flood warning, and for developing hazard maps for landslides, storm surges and floods.
Project NOAH is also developing a new risk assessment tool for communities called WebSAFE through Project ISAIAH.
The DOST Project NOAH initiative has been earning international recognition for the last four years under the leadership of its Executive Director Mahar Lagmay.
"Access to data actually builds further knowledge to address the disaster problem of the country," Lagmay said in a lecture series at the University of the Philippines Diliman National Institute of Geological Sciences after the SCAPA awards.
The Project NOAH chief noted how the project aids government efforts in public safety by warning Filipinos on imminent natural disasters and how to respond for safety.
Dr. Lagmay referred to the project's use of technology such as hazard maps that are "hazard-specific, time-bound and area-focused" and hydromet sensors that help provide crucial information.
The Project NOAH head pointed out how the tools provided have helped avert disasters the proportions of Ondoy, Pablo, and Yolanda which Filipinos previously experienced. The government industry focused 2016 Smart City Development Index counts the Philippines' public safety project as one of the 14 best in e-services.
IDC Government Insights went through a rigorous six-phased benchmarking exercise to determine the Top Smart City projects for 2016. These included identifying and cataloging the key Smart City projects in Asia/Pacific by IDC Analysts across APeJ (25%), online voting to determine public opinion (50%), and the assessment of an International Advisory Council (25%).
"The Smart City momentum is growing extensively in the Asia Pacific (AP) region as many nations see it as an organic, bottom-up and middle-out innovation growth that will spearhead the next cycle of eGovernment evolutions. While at least 90% of all AP local governments or smart cities' growth leverage funds that are provided by central or federal functions, many of them are notably given the autonomy to create their own unique identity in city governance, strategic operations and provisioning of effective eServices," says Gerald Wang, Head, Asia Pacific Government and Education.
"As such, there is notably a growing prevalence of citizen-directed initiatives and driving local industries, which ultimately contributes back to stimulating domestic social and economic sustainability. This year's submissions and winners highlight the impacts of climate change and slowing global trade. This led to the stronger push for environmental sustainability and operational efficiency so as to bring about better living standards and future continuity of the various AP cities," adds Wang.
"Project NOAH as the government's flagship disaster management initiatives has empowered the Philippines with information such as; real-time weather data and high-resolution flood, landslide, and storm surge hazard maps through online platforms; mobile devices and social media. Project NOAH deserves the international recognition for the public safety initiative as it succeeds in transforming cities for the better through smart and sustainable technology, says Jubert Daniel Alberto, Country Head, IDC Philippines.
Project NOAH can be accessed on http://noah.dost.gov.ph/#/
Facebook Comments