The Polytechnic University of the Philippines (PUP) Team CelHar is the new champion of the Energy Innovation Challenge in the International Universities category held in Singapore.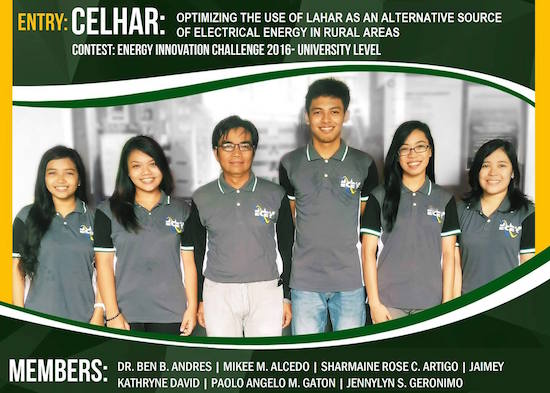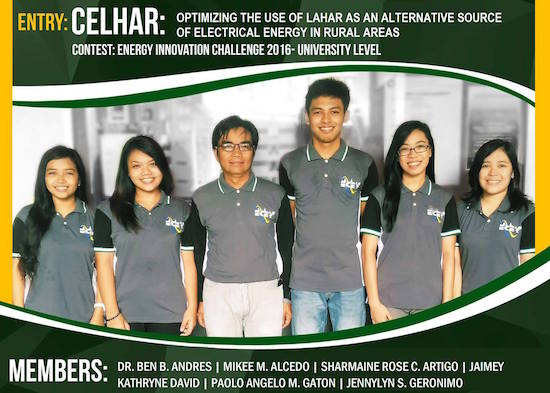 The entry of Electronics and Communications Engineering students uses Lahar as alternative source of electrical energy in rural areas.
The PUP team the gold won over 19 other universities from Singapore, Taiwan, Indonesia, Malaysia, and fellow Philippine entries.
Technological Institute of the Philippines placed second in the same category. Team CelHar was led by Dr. Ben Andres from the College of Engineering with members Sharmaine Rose Artigo, Jaimey Kathryne David, Paolo Angelo M. Gaton and Jennelyn S. Geronimo, and Mikee Salcedo.
The Energy Innovation Challenge is a competition held during the National Engineers Day 2016 in Singapore.
Facebook Comments