Filipino inventor Melchor R. Heñosa is getting government support to make his energy invention available to the public.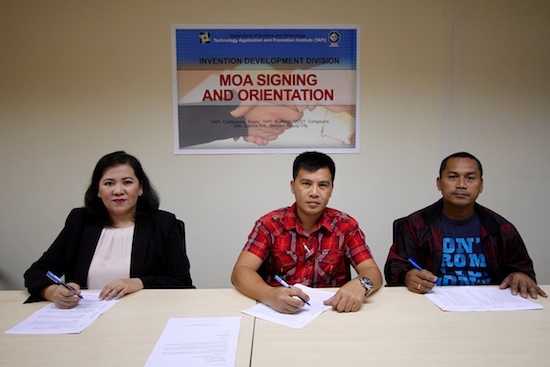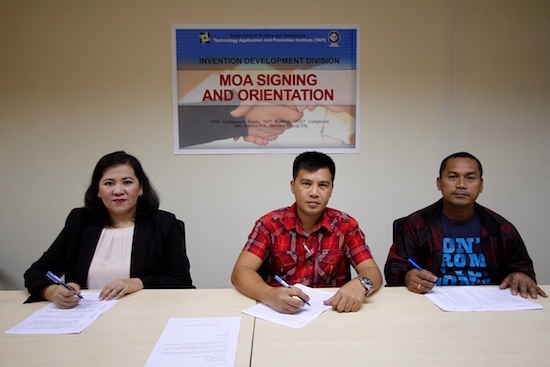 Heñosa is receiving assistance for his solution to leaking brake fluid which won the Outstanding Invention (Tuklas) award for 2016 given by the Department of Science and Technology (DOST).
The DOST- Technology Application and Promotion Institute (TAPI) is helping the inventor in the commercialization of his invention named "Leak Sealing Valve (LSV) for Brake System of Motorized Vehicles."
The jeepney driver is getting a grant of P726,000 to cover the cost  of raw materials and die cast mold for the production and commercialization of 40 sets or 160 units of his invention-product.
The project falls under the Invention Based Enterprise Development (IBED) and Industry Based Invention Development (IBID) Assistance programs.
The inventor will then be responsible for the care and security of the production facilities, raw materials and finished goods; provide the site and other facilities needed to implement the project; and allow designated staff of TAPI to access his workshop and other relevant information to assess the development and progress of the project.
Heñosa won the Tuklas Award for Outstanding Invention during the DOST's 2016 National Invention Contest and Exhibit and brought home P150,000 cash, certificate, and plaque, as well as the World Intellectual Property Organization gold medal.
This IBED project is Heñosa's third from DOST. Previously, TAPI and DOST's Metals Industry Research and Development Center, provided assistance for 70 pieces of LSV prototypes for testing purposes. Currently, the project is on its Component 2 for commercialization.
The DOST release stated the "idea all began when Heñosa, who was a driver for almost 15 years, experienced and observed brake fluid leakage while driving. Knowing the danger posed by such condition, he developed an anti-loose brake device to be attached along the fluid pipes of each wheel assembly particularly for PUV. When a leak occurs, he said that the device will automatically lock the damaged assembly and cut off the supply of brake fluid to it. Meanwhile, the remaining undamaged wheel brake assemblies continue to function. 
"We are really promoting safety on the road. Kasi ako, bilang driver na ng ilang taon, alam ko na yung problema kaya naghanap ako ng paraan kung paano masosolusyonan ang problema na iyon," ("We are really promoting safety on the road. Because personally, as a driver for several years, I already know what the problem is, so I looked for a way to solve it.") Heñosa was quoted in the release.
The inventor also intends to upscale the said project to the DOST- Technology Innovation for Commercialization Program for possible funding assistance. The said upscaling would test and develop the LSV to be used for other types of vehicles aside from jeepneys and automobiles which are the current target market of the product.
Facebook Comments