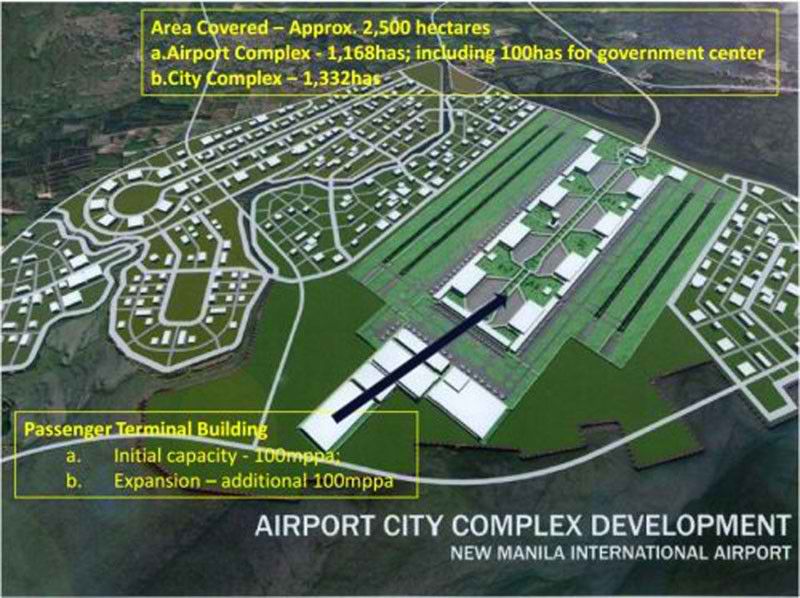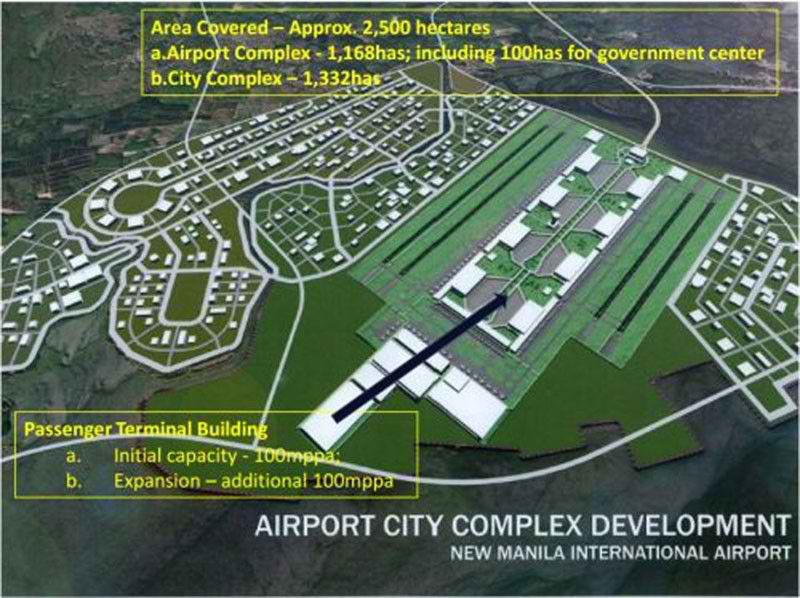 The first and last impression of a country shown to tourists and investors is the airport, so no wonder there's now a frenetic race among Asian countries to modernize and expand their showcase airports like Singapore's Changi airport with its new Terminal 4, as well as developing a new Terminal 5. China is constructing 20 new, huge modern airports by 2020, including expansions of Beijing and Chengdu. South Korea, Hong Kong and others are also expanding airports. When will we?
There's a growing public expectation for decisive government action in building a new, bigger international airport, especially following last month's fiasco at Ninoy Aquino International Airport, where a single jetliner shut down an international runway for 36 hours, stranding tens of thousands of passengers. So I sought out San Miguel Corporation (SMC) president and COO Ramon S. Ang for updates on his proposed New Manila International Airport in Bulacan.
At no cost to government, and with no subsidies or guarantees required, SMC has proposed to build a futuristic "aerotropolis" with up to four parallel runways that can be expanded to six. Ramon S. Ang granted the STAR an exclusive interview. Here are excerpts.
Wilson Lee Flores for Philippine STAR: Why hasn't your proposed new P750 million international airport project in Bulacan province been approved yet? Finance Secretary Sonny Dominguez keeps questioning SMC's capability to deliver on its promises.
Ramon S. Ang: SMC has the financial resources and the technical capabilities to deliver on our promise to construct a new international airport to support our booming Philippine tourism and the fast economic growth. In five to six years, we'll be able to complete the first two runways with passenger capacity of 50 million passengers a year. When completed, it will have a capacity for 100 million passengers.
Again, on the capability of San Miguel, is it true you once said that SMC is poised to become the first trillion-peso business in Philippine history? When will you hit that mark?
Yes, San Miguel will reach P1 trillion in sales revenues by this year, 2018.
President Duterte mentioned your name when the issue of the country's need for a new airport was discussed in his Sept. 11 live TV interview with Chief Presidential Legal Counsel Salvador Panelo. Why have you not gone directly to Duterte to overcome the delays?
I prefer not to lobby directly with President Duterte, because it might not look good and some might wrongly think that I'm trying to be a "crony," so I prefer not to do that.
Is it true what I heard, that if nothing happens with your SMC proposal for a new airport, you'll just develop your land bank of 2,500 hectares into a vast real estate project? If so, when?
Perhaps by 2019, next year.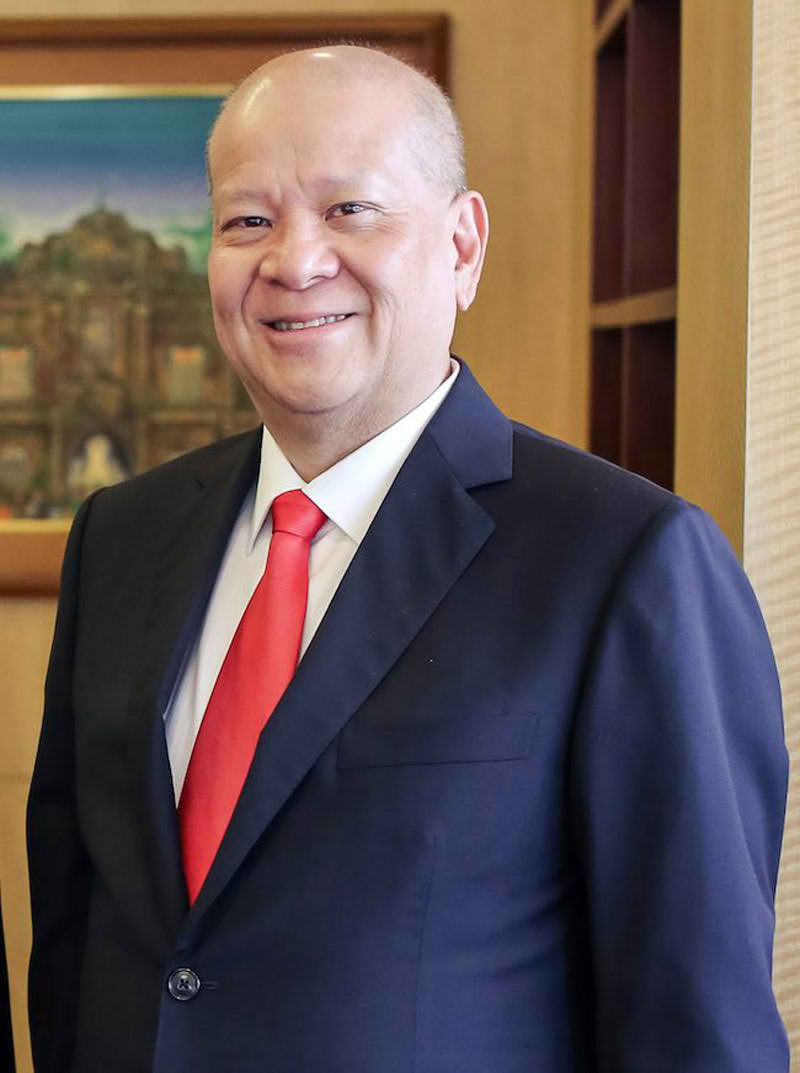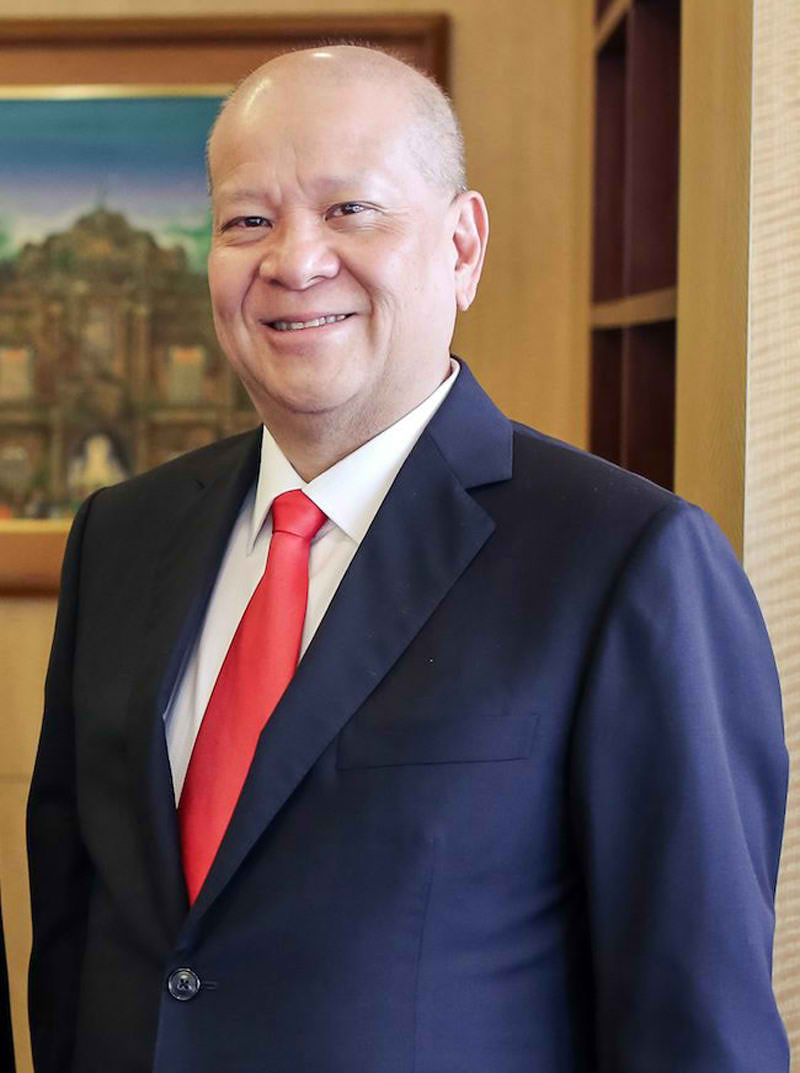 Delgado Hospital director Violeta Delgado Cojuangco recounted that you were still a young entrepreneur when you already impressed her late husband Henry Cojuangco and her brother-in-law Ambassador Eduardo "Danding" Cojuangco, Jr. by bringing different luxury cars for sale to their New Manila house. Was selling cars your first business? How old were you when you started?
When one is born poor, you have to be enterprising and resourceful even at a young age. I was a working student, starting when I was 13 years old. Yes, I was into trading cars. I started with used engines, buying and selling cars. I had to work hard and do business very early.
Is it true you're also planning to go into the rice business?
If they open up the importations of rice, I might go into this business, not motivated by profit, but to help our Filipino farmers and to help ensure affordable prices of rice for consumers all over the Philippines. Even with 35 percent duties, rice can still be made affordable for our consumers.
What are SMC's future plans?
We want to invest in more new infrastructure projects, to support the fast growth of the Philippine economy.
There are various clashing opinions about the government's fiscal situation, from the inflation to the proposed new tax reforms. What are your opinions on these?
I believe government should always have good fiscal discipline, not only for a government, but also for us as individuals. In our personal lives, it's the same principle: we need to balance our level of income with our expenses, not to spend more than what we can afford.
Wilson Lee Flores' writings appear with permission on GoodNewsPilipinas.com Mondays.
(Wilson Lee Flores is a multiple award-winning writer, journalist, Kamuning Bakery artisanal breads savior, and Pandesal Forum moderator. This column was previously posted on his Bull Market Bull Sheet column on the Philippine Star. His "KuwentongPanadero" inspiring stories are found on Pilipino STAR Ngayon. Follow @wilsonleeflores on Instagram, Twitter, and Facebook.)
Facebook Comments