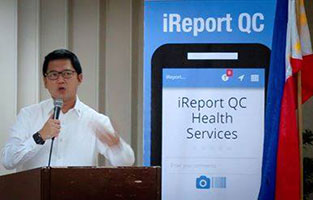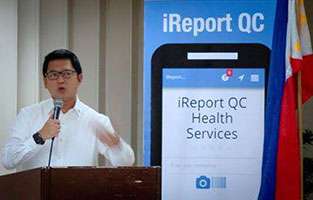 A new online and mobile-based platform is being utilized by the Quezon City government to combat the spread of HIV.
The "QC iReport" will serve as a tool to provide real time information on the city's Human Immuno Virus related services, enable excellent services that respond to the needs of population – especially those with the ones at a higher risk of HIV – from health facilities. Quezon City Mayor Herbert Bautista says the QC iReport will "help technology be used as a feedback mechanism."
The new technology is a project in line with the Quezon City Government Memorandum of Understanding (MoU) with the Joint United Nations Programme on HIV/AIDS (UNAIDS) which aims to expand and quicken the city's action in treating HIV cases and to end the AIDS epidemic by 2030.
Guided by the 2011 United Nations General Assembly Political Declaration on HIV and AIDS and the Association of Southeast Asian Nations (ASEAN) "Cities getting to zero" initiative, the MoU aims to lessen the number of HIV cases and end the deaths that are caused by the AIDS epidemic through fast and locally relevant strategies.
"Quezon City continues to be a transformative force in ending the AIDS epidemic in the country, inspiring other cities to strengthen their AIDS response and leave no constituency behind. This agreement supports the momentum to fast track the HIV response in the city through innovation, stronger collaboration with partners and accountability to demonstrate outcomes," said the UNAIDS Country Director, Teresita Bagasao.
Quezon City is the most populous city in the Philippines and it has been classified by the Department of Health as one of the 36 priority areas for accelerated HIV interventions. It became the model city to others on implementing programmes that prioritize HIV treatment and prevention within the country.
Facebook Comments