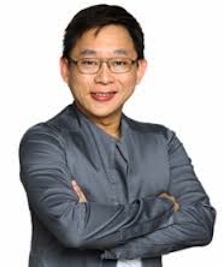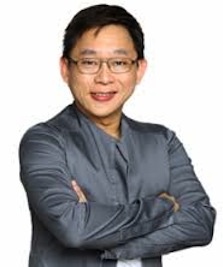 Remember the time when you were debt-free? How did you feel?
√ Happy?
√ Secure?
√ Peaceful?
√ Or all of the above?
These feelings are just things from the past, if you are currently in debt. Do you want to bring back that loving feeling? Are you serious about becoming debt-free once again, so that you can enjoy financial peace when you retire?
Retirement age is the time when we can finally enjoy our hard-earned money, be free from financial obligations, and finally make money work for us, and not the other way around. It is supposed to be the time when we should no longer worry about debt.
If you have a strong desire to retire without any debts, then please read on.
What are your next steps toward attaining your dream retirement free of debts?
COMMIT

You are looking at a huge and challenging goal and it may be a long way to go, so you need to have 101% commitment to be able to attain it without feeling hopeless, tired, or unmotivated in between.

Accept the fact that you need to tighten your belt for some time. You may have to experience times of sacrifice, and it won't be fun. But once you commit and make it through, it will all be worth it.

So, make the commitment now!

WILLINGNESS TO CHANGE

It's not enough that you commit. You also need to START YOUR ENGINES AND APPLY IT to real life. Nothing will change if you don't make the necessary and significant changes in your life.

For things to change, you need to change. For things to get better, you need to get better.

If you want to free yourself from debts when you retire, start NOW by making some changes and adjusting your spending habit. You need to have a lifestyle check.  If you want to see some big changes, change something big!

NEVER BORROW TO PAY ANOTHER DEBT

Never think that loans and credit cards are your life savers and 'best friends' in times of crisis and hardship. This is not true!

YOU CANNOT SOLVE A PERMANENT PROBLEM WITH A TEMPORARY SOLUTION.

YOU'VE GOT TO SOLVE IT WITH A PERMANENT SOLUTION!

Search for other alternatives and resources to pay off your outstanding balances to clear your debt. Maximize available opportunities, such as getting an additional job, selling the things that you don't need, writing down your expenses and identifying which ones to cut, or a combination of everything. Do anything, except the ideas that will cause you to get into even more debts.

BUDGET

If you want to get out of debt and stay out of debt, you need to keep track of everything that you do with your money – the money that comes in and your expenses – most especially your daily expenses, because that will be your guide for how you can save more.
THINK. REFLECT. APPLY
Do you want to be debt- free when you retire?
What are the things that you can sacrifice now to achieve it?
If you are looking for a way out of your debt, please visit this site www.moneykit.com.ph
Facebook Comments