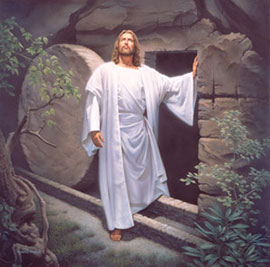 Jesus' body was taken from the cross, prepared with spices, placed in a borrowed tomb. And then there was silence…
Humanity has been uncomfortable with silence. This is so, especially in the age of instant noodles, instant coffee, instant relationships, instant gratification, instant answers from Google. When voices scream for attention, for a thousand and one reasons, and demand the answers instantly, silence seems insignificant.
But God has something for us even in silence, God has something for us even when we do not feel something happening. The Scriptures declare that "No eye has seen, no ear has heard, no mind has conceived what God has prepared for those who love Him." And that is happening even in His silence.  
This inspirational lesson for the Easter 2015 first appeared in the author's Facebook Notes.
(Cornel Bongco is known in the inspirational talks and marketing circles as the creator of a unique leadership series gleaning lessons from Filipino culture such as the Filipino indigenous toy, the yoyo, Ifugao Rice Terraces, the Puerto Princesa Underground River, the Lupang Hinirang, the favourite Pinoy dishes adobo, puto bumbong and many others. He is also referred to as The Significantologist, The Transformentor, UnLearning Chief, The Chief White Wolf and the The Gospel Yoyo Man.)
Facebook Comments