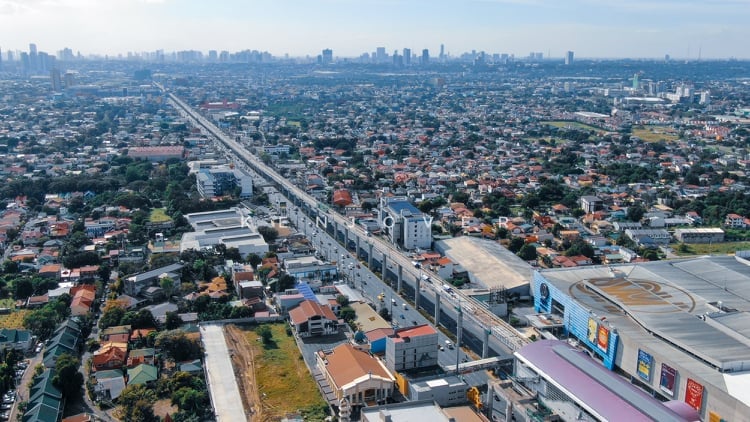 A road safety training software for truck drivers called Driver PH is under development through a research collaboration between the Department of Science and Technology (DOST), Technological Institute of the Philippines (TIP), and Quicktrans Cargo Moving, Inc.
The "Drivers Roadworthiness Improvement Verification Education and Readiness for the Philippine Logistics Industry" or DRIVER PH seeks to minimize road accidents by analyzing and evaluating truck drivers' competence on the road.
The project seeks to address the situation where the expansion in the trucking industry and increase in demand for qualified professional truck drivers and helpers in fleet management and operations have resulted in industries accepting underqualified and inexperienced drivers which often causes road accidents, costly insurance premiums, and increased risk in trucking operations.
The DRIVER PH project seeks to lessen these road accidents by ensuring driver competency.
The DRIVER PH features include the following:
combine information communication technology (ICT) solutions to monitor and record the driving attitude of drivers such as their sudden acceleration, stopping, swerving, and turning
determine the degree of driving knowledge of drivers through a gamified assessment with emphasis on technical driving and vehicle roadworthiness know-how
gathered data will be sent to a cloud to be processed using artificial intelligence and data analytics
simplified dashboard reports the fleet and individual driver reports made accessible through a web and phone app by trucking operators
learning platform that will create suggestions on what to improve, what to maintain in practice, and what other things are needed to be learned as aided by artificial intelligence and data analytics in every trip made
Engr. Felizardo C. Reyes, DRIVER PH project leader, said that they are currently working on the learning modules, webinars, and other materials for the learning platform. Driving rules and regulations, laws, and road courtesy materials will also be available to allow drivers to learn on their own pace. The platform will also have a special function where operators and company headquarters can supervise the progress of their drivers.
Dr. Enrico C. Paringit, executive director of the DOST-Philippine Council for Industry, Energy and Emerging Technology Research and Development (DOST-PCIEERD as the monitoring agency, said that the potential of this project is limitless. "The same solution can be adopted in different transport sectors such as bus transport, jeepneys, taxis, TNVS, and hopefully even tricycles depending on the result and progress that it will impact in the trucking industry", he said.
Teddy Gervacio, chief executive officer of Quicktrans Cargo Moving Incorporated, the technology adopter of DRIVER PH, expressed his excitement about the project. "This is the realization of our vision of having more professional truck drivers that will lead to reliable transportation of goods and services," Gervacio said.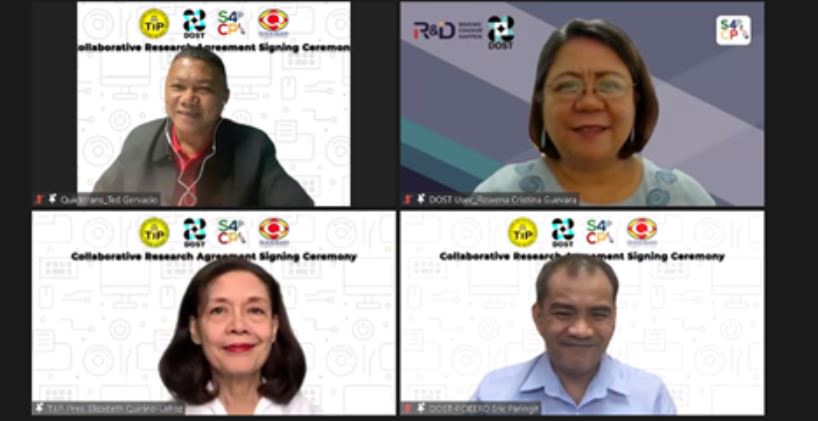 DOST Undersecretary for Research and Development Dr. Rowena Cristina L. Guevara also lauded this initiative and recognized TIP's endeavors in research and development. "This collaboration is a great initiative given that technology adoption is also underway. This is what we aim in DOST, research turning into something useful and tangible," Usec. Guevarra expressed.
Dr. Elizabeth Quirino-Lahoz, president of TIP Philippines, also welcomed the collaboration, hoping for a positive impact on the trucking industry to better improve the economy. She said that these experiential opportunities will further hone the talents of TIP in research and development.
DRIVER PH is a one-year project funded by the DOST-Collaborative Research and Development to Leverage Philippine Economy (CRADLE), one of the programs under the Science for Change Program (S4CP), which is being monitored by DOST- PCIEERD to be adopted hereafter by Quicktrans Cargo Moving, Inc.
A previous collaboration between the DOST and TIP had resulted in a UK Newton Prize finalist research on tissue engineering.
The Technological Institute of the Philippines won the North American engineering tilt for a student study on telemedicine applications amid the pandemic.
DOST has been producing innovative solutions to various pandemic dilemmas including the one-stop-shop S-Pass for Philippine travelers and the first Philippine-made Covid-19 test kit.
SEND CHEERS in the comments below to the DOST, TIP, and Quicktrans Cargo Moving collaborative project for the road safety training software for truck drivers!
Good News Pilipinas is celebrating its 15th Anniversary in 2021 by giving away prizes! Subscribe to our Good News Pilipinas! TV YouTube channel and enter the raffle by sending us an email to editor@goodnewspilipinas.com
Facebook Comments