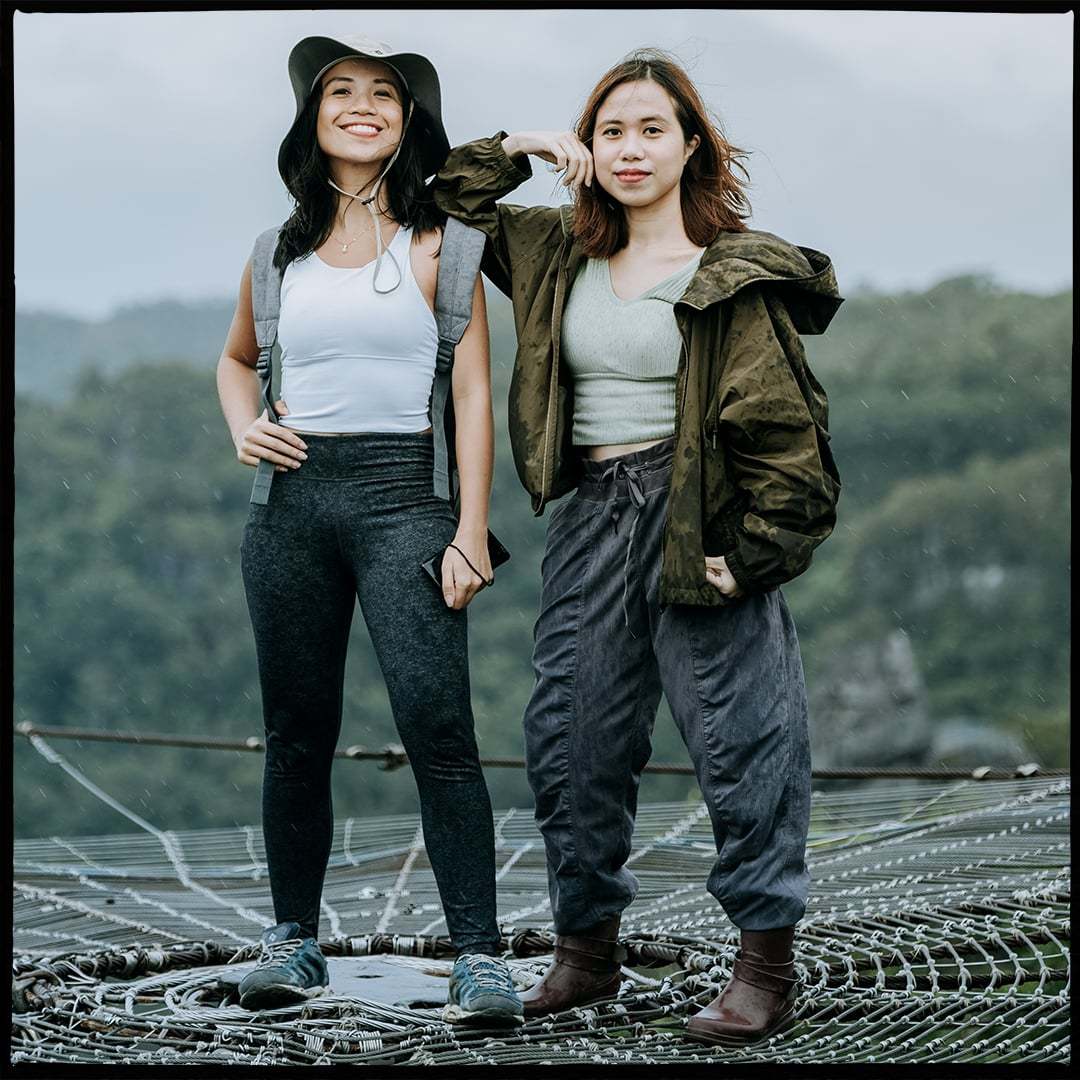 Filipina environmentalists Ann and Billie Dumaliang of Masungi Georeserve are among this year's winners of the Vanity Fair "Changing Your Mind Travel Awards" which celebrate individuals who demonstrate new ways to think about travel and the environment.
Sisters Ann and Billie who run the award-winning conservation and sustainable tourism project Masungi Georeserve in Rizal province were included in the five awardees for February 2021 and published in the international magazine's iconic Hollywood Issue.
Hailed "Conservation Starters" by Vanity Fair, the two Filipinas are credited for opening up the geopark to sustainable tourism and showcasing its natural attractions including limestone peaks, cave systems, and lush rainforests.
The Masungi Georeserve is a conservation area in Baras, Rizal that aims to protect 430 hectares of rainforest in the province.
"They have helped to rewild the land (depleted by deforestation and quarrying), establish monitoring trails, and integrate the local community," writes Vanity Fair Travel Editor Michelle Jana Chan about the Dumaliang sisters.
The two Filipina conservationists connected rock formations with hanging rope bridges and eco-trails, offering aerial views of the karsts below and panoramics of the Sierra Madre.
Vanity fair also took notice of the geopark's "elevated viewing deck in the shape of a spider's web; a gigantic rope hammock spanning a few hundred metres; and a viewpoint on the summit of the park's tallest peak."
Last year, a quarrying company fenced off 500 hectares in the reforestation area while the reserve was closed off due to the pandemic.
"We started a campaign, messaging visitors and celebrities and launching petitions. It went to the top; the Secretary of the Environment came and pulled out the fence posts," says Ann. "The area continues to be threatened, but the movement to protect Masungi is growing."
During the lockdown, the pair also launched Visita, an app and web platform that aims to empower ecotourist managers and travelers.
"We feel strongly about helping other protected areas not to rely solely on the government, but to become self-sustaining," Billie adds.
The Rizal-based reservation park, led by the Dumaliangs, earlier won first place at the inaugural global Water ChangeMaker Awards for its efforts to restore and protect the Upper Marikina Watershed from large-scale environmental threats.
Masungi Georeserve in Rizal province was also recognized as a Top 3 privately-led sustainable tourism project at the 2019 United Nations World Tourism Organization (UNWTO) Awards for Enterprises and later at the WIN WIN Gothenburg Youth Sustainability Awards in Sweden.
SEND CHEERS in the comments below to Filipina environmentalist sisters Ann and Billie Dumaliang of Masungi Georeserve for winning the Vanity Fair 2021 "Changing Your Mind Travel Awards"!
Good News Pilipinas is celebrating its 15th Anniversary in 2021 by giving away prizes! Subscribe to our Good News Pilipinas! TV YouTube channel and enter the raffle by sending us an email to editor@goodnewspilipinas.com
Facebook Comments