A Russian photographer, his wife, and their baby who travel around the world in search of the best spots has featured the Philippines in its video blog, showing how to have fun with the family in the Philippines.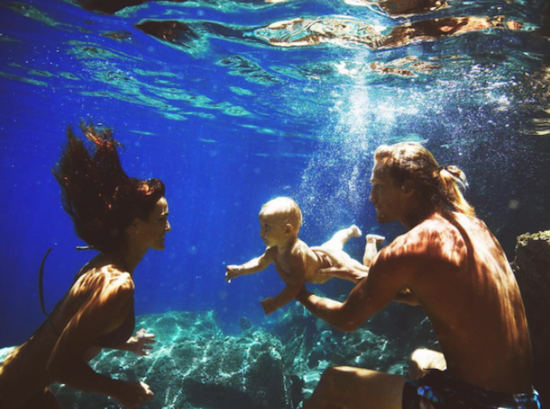 The Alexander Tikhomirov Family's You Tube videos titled "5 Destinations in Philippines!
MUST SEE!" and "Born To Be – What does it mean? BEST VLOG from Philippines!" went online in April showcasing the best family vacation spots in the country in travel vlogs that give off the feel of an ordinary family recording its vacation on video.
The Born To Be video is episode 12 of the AlexanderTikhomirovFamily vlog which starts off with Alexander talking in English about how they break the idea that family life is boring.
The Philippine Destinations video is episode 13, and shows the family enjoying their banca ride, snorkeling amid coral reef in the blue waters, and swimming among rock formations.
The vlogs about the Philippines showcase the charm of island beaches showing glimpses of Filipino lifestyle with Alexander holding his baby while checking out the ever-present basketball ring, some fighting cocks, a monkey and even a dog on an island's beach, bountiful food offerings, hotel amenities that include kids playground.
The travelling family shows the appeal of Philippine beach combing with family, exercising by the ocean while viewing the Philippine sunset, kayaking amid pristine blue waters, making Alexander exclaim, "It's just like paradise!"
The Russian photographer talks about how he, his wife Sasha, and baby are utilizing video to make their pictures – usually posted on their Instagram account – come to life, hoping to make the vlog viral. The instagram posts say the family has gone to Coron and Cebu.
The vlog features have Russian subtitles and trail off at the end suggesting there are more videos coming up.
Facebook Comments