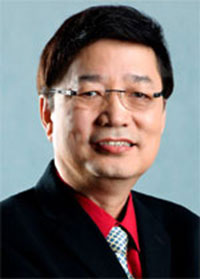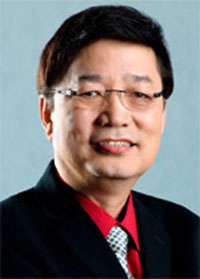 Let me enumerate a couple of things we all have to be grateful for. 
Thankful for life. 

There may be instances when we feel sorry or even regret the kind of life we may have now. Yet if we see those who were born with deficiencies like no arms, and legs, like the YouTube sensation Nicholas James Vujicic, a stronger and deeper appreciation of our life becomes evident. When he came to Manila, he touched so many people from all walks of life. Yet he never felt sorry for what happened to him, and still managed to inspire others.

Thankful for the country we have. 

Every time I open the television, newspapers or radio, I cannot help but always get turned off. Listening to commentators, they always complain and complain. It seems endless. 

Come on, can we for one moment identify good things happening in our country? There are commentators who are former lawmakers. They were on the other side, but have they contributed anything to our country. 

If we look around our neighbors and even out there in Middle East and Europe, the Philippines is so blessed. Just the weather, so many foreigners are thrilled. See the influx of retirees from other countries. The other week I was in Hong Kong and while watching to catch news on CNN, I had goose pimples seeing the advertisement for "It's More Fun In The Philippines". Every waking up moment, I say thank you for giving this country. I feel sorry for the hundreds who are migrating to other countries.

Thankful for entrepreneurs.

The country has a strong backbone of having 95 percent composed of entrepreneurs. Filipinos love to do buy-and- sell, and show off their heirloom recipe of kakanin or adobo. We have so many homegrown "7-11" in the form of sari-sari stores. 

With the advent of technology, we see successful online sites where more and more are selling their stuff. These people generate and keep our economy alive. More and more young people are entering the field of entrepreneurship. This generates employment too. 

Did you know the great names and brands, which enjoy international status, came from among the micro entrepreneurs? Filipinos are innovative and brand conscious. Observe how creativity is at work in the many retail shops and even in the web.

Thankful for the Intellectual Property Office (IPO) to be part of the Madrid Protocol.

July 25, 2012 is a day to remember. Finally the country became the latest party to be part of the Madrid Protocol. Being the 86th country, this makes applying for a trademark in any of the member countries possible, easier and cost savings. I am thankful for the team of Director General Ric Blancaflor who heads the IPOPHIL. They worked hard in the early stages and even in going to different places to explain and educate the public. I was thankful no less than two directors, Former Deputy Director Andrew Ong and Director Corie Marcial gave a seminar to the Association of Filipino Franchisers Inc. (AFFI) owners.

Thankful for Dolphy. 

Foreign friends often ask me why Filipinos seem to be less stressed. Comparing a same aged Pinoy with his counterpart in the US, chances the latter may be mistaken as older. I believe we have this trait of taking things as they come. This may be a disadvantage, as some people perceive it as laziness. 

However, Pinoys know how to handle their limits. Laughter is always a first aid remedy among the population. Never in a day will a Pinoy not laugh or even smile. 

The death of Dolphy was a big loss to the Filipino nation. He was the icon of life and happiness. Two years ago July 10, 2012 was the saddest day indeed. My family happened to be in Makati Med to celebrate the 75th birthday of my auntie Nene Caluag as her husband Oscar was still confined. As we were waiting for our vehicle I began to wonder what those klieg lights were doing along the driveway and gathering of media people. My gut told me Dolphy was gone. 

I am glad President Aquino declared July 13 as recognition for Dolphy. Seeing the thousands of people lining to view his remains speak of the impact he created. Dolphy contributed to the fiber of the Filipino. In fact Dolphy left something for all the lotto aficionados. I read some 1,500 bettors won P4,000 plus on betting the time of his death, which was at 8:34 p.m.! Definitely generations will be talking about Dolphy.
Ever wonder how come when a person is gone, we begin to talk all the good things? Can we just express goodness of a person while alive? Heaven must be fun, as he will surely rock with laughter its population even St. Peter!
Life is great! However, enjoy it well and be responsible in caring for life.
(Armando Bartolome is known as the Philippines' Franchise Guru, a business mentor to numerous micro entrepreneurs who are now themselves big names in the industry. This article is reposted with the author's permission and was previously published on The Business Mentor column posted by ABSCBN News. For questions and more information, you may contact Armando "Butz" Bartolome by email:philfranchiseguru@gmail.com or on Twitter @philfranguru. His website is www.gmb.com.ph)
Facebook Comments