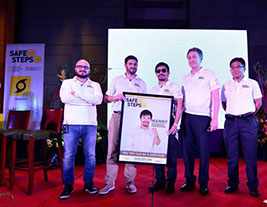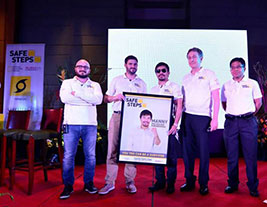 A public service program adopted by private companies and supported by the nation's risk management agency was recently launched to address the needs for Filipinos to be more aware of the risks they face as residents in the third most calamity-prone country in the world.
Resorts Word Manila (RWM) in partnership with Prudence Foundation adopted 'Safe Steps' for information dissemination and to strengthen the country's calamity awareness.
Safe Steps is a program which aims to provide public awareness specifically in Asia with its key-educational messages to prepare for natural calamities. The program has been developed in partnership between National Geographic Channel and Prudence Foundation with international boxing champion, icon and humanitarian Manny Pacquaio as the educational programme ambassador.
Barry Stowe, Chairman of Prudence Foundation and Chief Executive of Prudential Corporation Asia, in a media release said, "Being prepared is the first and most important step in handling and surviving a disaster. It is extremely important for people to be equipped with the knowledge of how to protect themselves when a disaster strikes."
Safe Steps consists of 60-second videos on National Geographic Channel and thirteen cable channels of the FOX International. The videos have been approved by the International Federation of Red Cross and Red Crescent Societies. It specifically shows survival steps for individuals and households on typhoon, flood, earthquake, and fire. It is expected to reach over 24 million households in Asia. There are also tips on how to prepare life-saving emergency kits, posters and downloadable infographic cards. The Movie and Television Review and Classification Board (MTRCB) in cooperation with the programme has allowed the showing of these public service announcements in movie theaters nationwide.
The National Disaster Risk Reduction & Management (NDRRMC) signed a Memorandum of Agreement with Prudence Foundation for adopting the programme. Safe Steps educational infographics and posters will be distributed to non-governmental organizations, local government units (LGUs) and to the people. The NDRRMC Council Executive Director Alexander Pama mentioned the programme saying "it would pave the way for better disaster management" as he agreed, "prevention is better than cure."
Facebook Comments