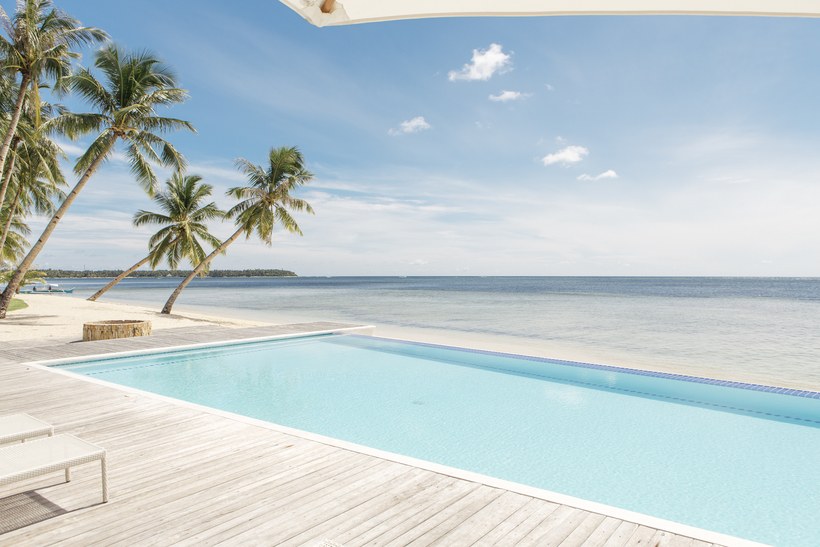 Siargao continues to be favored by international travelers, getting 3rd top rank for travel destinations in 2019 endorsed by Condé Nast Traveler (CNT) editors.
The Mindanao island in the Philippines' archipelago first made a strong entry into the CNT choice lists after being voted Best Island In Asia in the 2018 Readers' Choice Awards, along with Boracay and Palawan.
In the gallery of photos for "The 19 Best Places to Go in 2019" published on December 4, CNT editor Megan Spurrell likened Siargao to "Boracay before everyone found out—and better managed." Boracay was once the most favored island destination in the world but was closed for rehabilitation after suffering the effects of overtourism. Boracay reopened on October 26 to international travelers after being certified for compliance in environmental standards.
CNT cites among Siargao's charms the legendary Cloud 9 for surfers, clear waters for snorkelers, island-hopping spots, and luxe accommodations.
"This teardrop-shaped island has long been a surf mecca, with more than 15 world-class breaks (including the legendary Cloud 9) and a handful of locally run surf schools to keep beginners busy. The see-your-toes water is heaven for snorkelers, with healthy coral reefs teeming with life.
A handful of smaller, equally idyllic islands off the coast of Siargao, like secluded Mamon Island and non-sting jellyfish sanctuary Bucas Grande, are perfect for island hopping," writes Spurrell.
The fact that getting to Siargao is through a connecting flight instead of direct international flight "is a good thing," says CNT, "Go now—before everyone else does."
CNT describes Siargao and the 18 other destinations' common appeal: "It's having a moment. It comes up a lot—that near-impossible-to-pin-down, can't-put-our-thumb-on-it logic as to why you should visit somewhere, now."
Siargao is joined in the CNT-endorsed list, vetted by editors from both Traveler U.S. and Traveller U.K., by legendary travel spots such as Egypt and Japan.
Facebook Comments