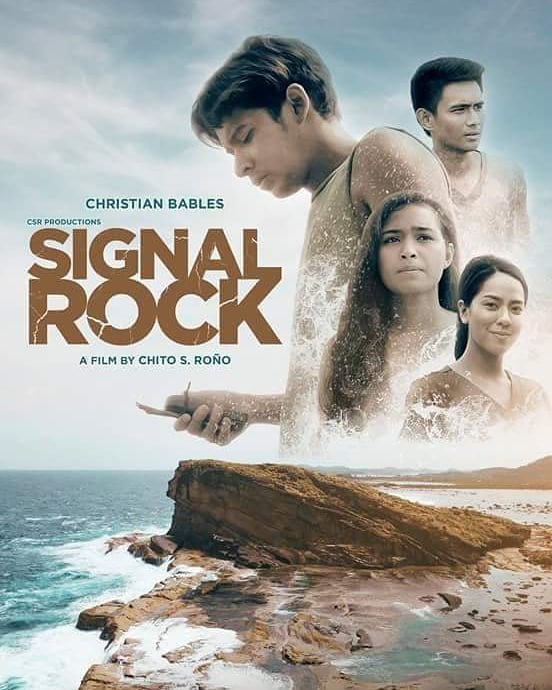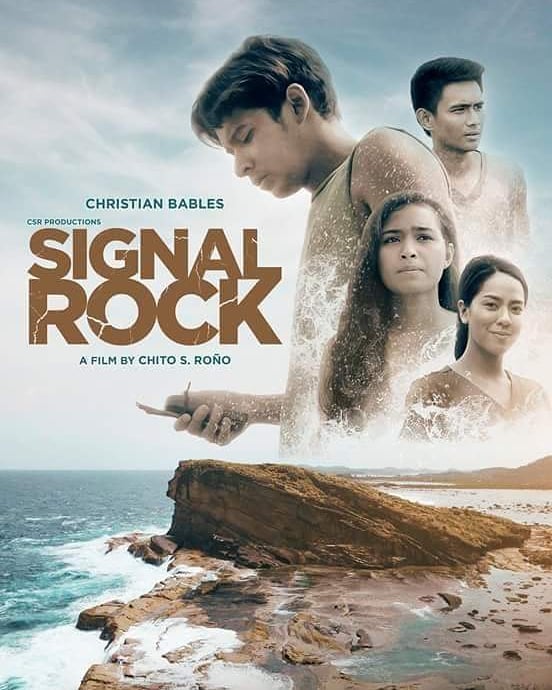 The Film Academy of the Philippines (FAP) has chosen Signal Rock as the country's next contender for nomination and possibly 1st Oscars-approved nominee to the 91st Academy Awards in 2019.
FAP announced the submission of the collaborative work between veteran director Chito Roño and award-winning actor Christian Bables as the Philippines' official entry to the Foreign Language film nomination for the OSCARS Academy Awards in Hollywood.
In a GNP online interview the film's lead actor Bables shared how he is overjoyed by Signal Rock's selection as the Philippines' entry to the Oscars. "I think he (Chito Roño) and his Obra deserve to be recognized here and abroad. The amount of heart and passion he invests in all of his work is, for me, truly exceptional and priceless."
The Philippine film industry newcomer who graduated from De La Salle University -Dasmariñas and proceeded to bag Best Supporting Actor awards for his portrayal of Barbs in "Die Beautiful" told GNP how he appreciated the acclaimed director for choosing him to essay the lead role in Signal Rock.
"They gambled on somebody who's not famous, and just believed in what I can offer as an artist. I was given a chance. A chance to pour my burning passion and heart through Direk Chito's latest pet project. For that, I will forever be grateful and honored," added Bables.
Signal Rock stars Bables as Intoy, a provincial boy who uses his innate talent for gab to step up and protect his overseas Filipino worker sister and her child who fled her abusive foreigner husband. To talk to his OFW sister the character of Bables has to scramble up rock formations to get a mobile phone signal, thus the title.
The film, shot in Samar province, is written by Rody Vera under CSR Productions and Regal Entertainment and also stars Archie Adamos, Jomari Angeles, Mon Confiado, Kokoy De Santos, Elora Españo, Nanding Josef, Francis Magundayao, Sue Prado, Daria Ramirez, Keana Reeves, Arnold Cruz Reyes, and Ces M. Quesada.
Signal Rock was submitted by the FAP to the Oscars after its nationwide theater run as an official entry to the Pista ng Pelikulang Pilipino 2018 organized in August by the Film Development Council of the Philippines where the film earned the Critics Choice and Special Jury Awards.
To be eligible for the 91st Academy Awards, Signal Rock must meet all qualifications in the Foreign Language Film category, including requirements about theatrical releases and exhibition formats, with special rules and submission requirements.
The Philippines has yet to gain a nomination to the Oscars since it started submitting entries in 1953.
The Academy of Motion Picture Arts and Sciences (AMPAS), the world's preeminent movie-related organization with a membership of more than 6,000 of the most accomplished men and women working in cinema, gives out the annual Oscars. In 2017, AMPAS welcomed to its membership two acclaimed Filipino directors – Brillante Mendoza and Lav Diaz.
AMPAS will announce the nominees for the Oscars after nominations voting closes and announced by January 22, 2019. If Signal Rock makes the 5-film nominee list, it will be the Philippines' first ever contender for the Oscars trophy at The Academy Awards ceremonies scheduled for February 24, 2019.
Bables looks forward to Signal Rock's inclusion in the official nominees for the Oscars as one that will open doors to Filipino artists. "I hope the film and the soon to be experience, hopefully, will open doors to many unknown artists, here and all over the world, who are passionate enough to be given a chance in our industry. There are many of us, just waiting for the right time to be seen and to be heard."
Watch Christian Bables as Intoy in the trailer of Signal Rock here:
Facebook Comments