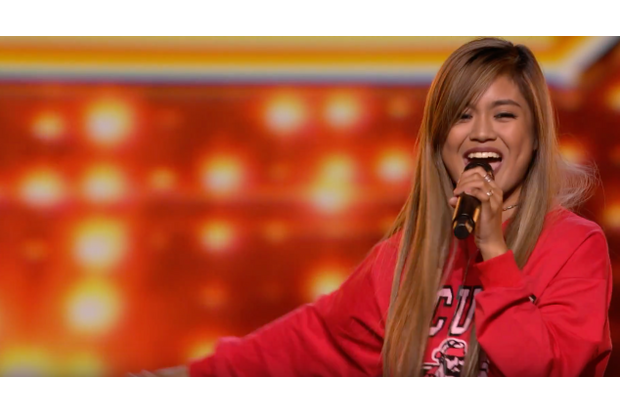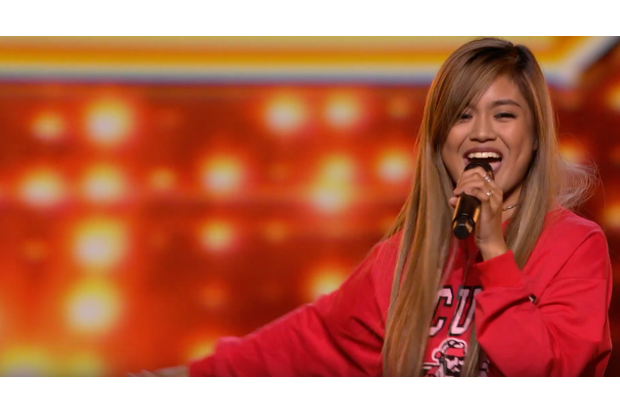 X Factor UK has just finished its 6-chair challenge for a spot in the Judges Houses round with Filipina singer Marie Giedie Maureen Laroco picked by Simon Cowell for his own final 6 girls.
The 17-year-old Maria Laroco performed strongly on the X Factor UK stage singing Whitney Houston's "Queen of the Night" after Cowell asked her if she thinks she can cope with the pressure to which she answered "I'm nervous but I can do it!"
Cowell gave a spot to Laroco as audiences gave the Filipina rousing cheers and a standing ovation. The teenage singer successfully kept her seat after a sing-off which pitted her against another contestant resulted in Cowell deciding to keep them both.
Laroco will move on to the next round where she will be mentored by Cowell in his house along with 5 other girls.
X Factor Global called Laroco their "Filipino power house" and even tweeted an exclusive video of her responses to Quickfire Questions.
Laroco candidly revealed she flew to the United Kingdom with her parents to be on X Factor with the hope to make it through the live shows and the finals.
Laroco was on X Factor UK during the 2nd week of auditions performing Prince's classic Purple Rain which elicited rave reviews from the judges and the audience. She performed the same song in the sing-off for the 6-chair challenge.
Watch how Maria Laroco was picked by Simon Cowell for his final 6.
Facebook Comments