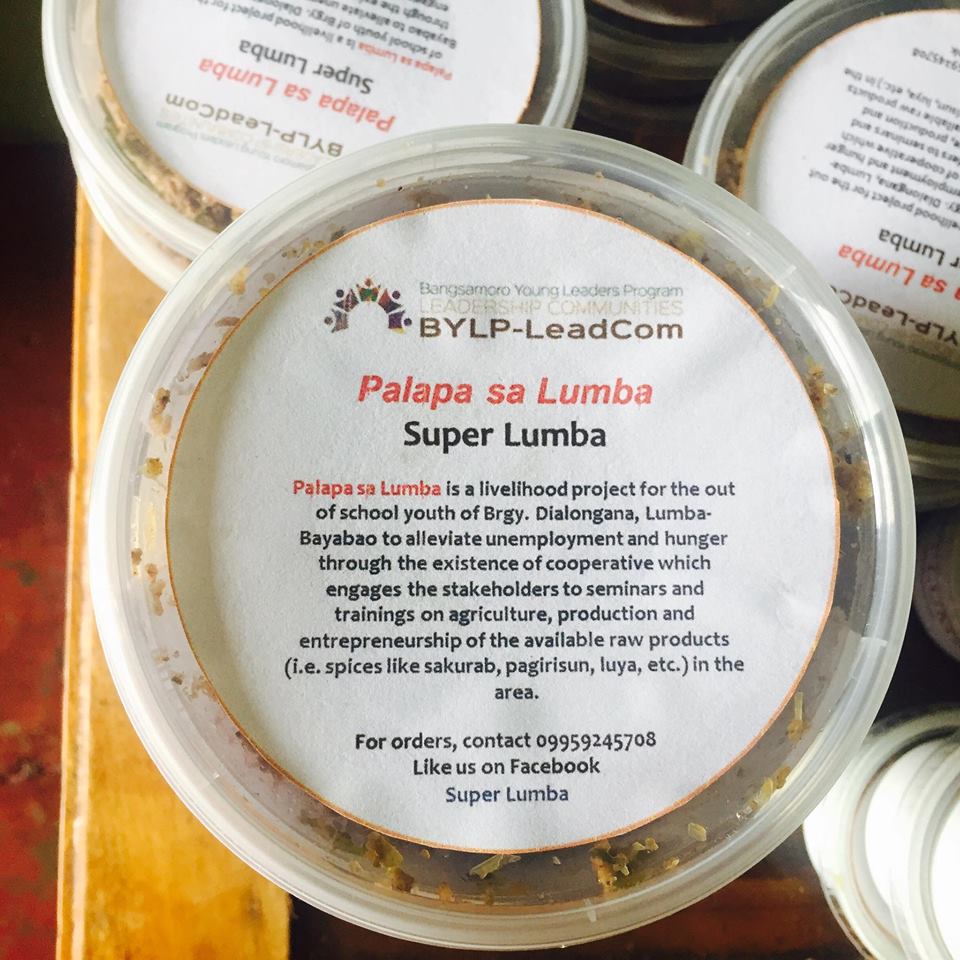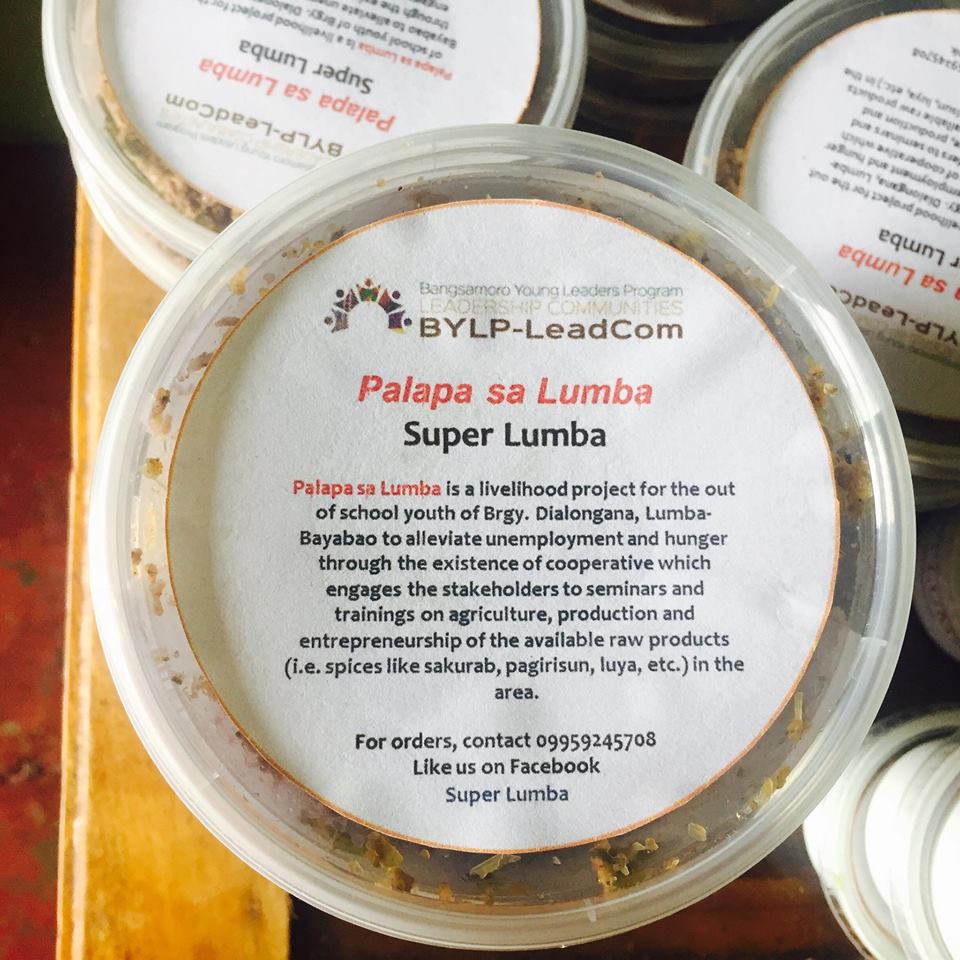 Spicy and unique: that's palapa. A staple in Maranao cuisine, it can be used as an appetizer or as a condiment in various dishes. It defines Maranao culture, and served as Jalilah Sapiin's inspiration for her team's project under BYLP-LeadCom.
Palapa sa Lumba is a livelihood project designed by Jalilah's "Super Lumba" team to help out-of-school youths and mothers in Barangay Dialonga, Lumba-Bayabao, Lanao del Sur. The project trains participants in agriculture and entrepreneurship, engaging them in preparing and growing some of the ingredients, including ginger.
But really, why palapa? "We see the demand on spices because Maranaos love spicy food." Jalilah explains. "No meal is satisfying without it. We take pride in … this one-of-a-kind ingredient/appetizer."
Palapa was also instrumental in helping one of Jalilah's friends save her family from hunger as she used palapa as her family's dinner food. When her brother got sick, she created a homemade ginger remedy. "We believe there is hope in palapa," she says.
At present, the project is growing after it received a #ForMindanao project grant. Palapa sa Lumba is now reaching another barangay in the municipality.
The local community has also welcomed the project and has shown co-ownership.
There is now collaboration between Super Lumba and the community to improve the product. There are also others who have been inspired by their project, and are now starting their own palapa social enterprise.
Super Lumba hopes palapa will be the catalyst for food tourism and cultural promotion in Lanao del Sur, particularly for the municipality of Lumba-Bayabao. These are big dreams, but with people's participation and teamwork, anything is possible.
Truly there is hope in palapa.
The Bangsamoro Young Leaders Program–Leadership Communities (BYLP–LeadCom) seeks to harness the strengths of Bangsamoro youth as agents of positive change in their respective communities, through projects that they themselves will conceptualize, implement, and sustain. BYLP–LeadCom is a partnership project between Ayala Foundation, the Office of the Regional Governor of the Autonomous Region of Muslim Mindanao, and the Eisenhower Fellows Association of the Philippines.
Facebook Comments