SM Aura Premier has achieved the Leadership in Energy and Environmental Design (LEED) Gold rating for its environmental structural designs – the first in the Philippines to receive the prestigious mark.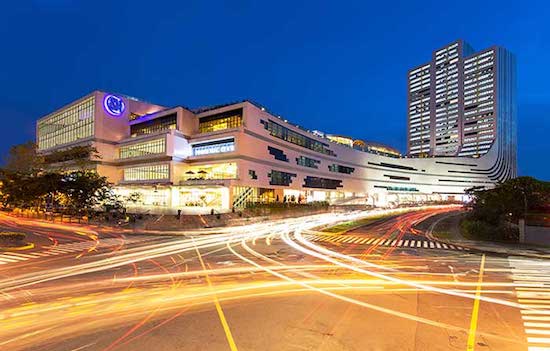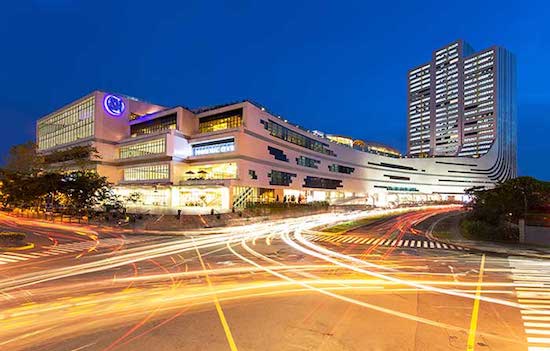 The upscale supermall in BGC Taguig achieved the LEED Gold in the retail sector and the largest LEED retail project in the Philippines based on gross square feet, following the standards set by U.S. Green Building Council (USGBC) for implementing practical and measurable green building solutions. 
LEED Consultant Raymond Andrew Sih said that SM Aura achieved LEED Gold for meeting and exceeding international standards in indoor air quality, thermal comfort, then energy and water efficiency."
He cited the mall's very own waste water treatment plant that recycles water for non-potable use, the energy efficient LED lighting system, the centralized air conditioning system cooled with recycled water, and double low emissivity insulated glass panels, to name a few. In addition, the entire operation is run optimally with regular measurement and verification.
"SM Aura Premier was built with the environment in mind. Almost a third of the cost of construction materials were locally sourced, over twenty percent of the cost of construction materials were from recycled materials, and over ninety-five percent of the construction waste was recycled," Sih said.
Sih also pointed out SM Aura Premier's Sky Park, which covers more than half of the building.
The roof garden, according to Sih, not only "provides visitors with a great place to dine, relax and enjoy views from up high; it also gives plants plenty of soil, recycled water, and room to grow while protecting the building from the heat of the sun."
Apart from this outdoor green feature, SM Aura also maintains good indoor air quality for its occupants. The mall is also conveniently located where one can walk or bike to various businesses, offices, homes, public amenities, and transportation facilities.
Mahesh Ramanujam, president and CEO of USGBC, underscored the significance of SM Aura Premier's LEED Gold certification. "Achieving LEED certification is more than implementing sustainable practices. It represents a commitment to making the world a better place and influencing others to do better," Ramanujam said. "Given the extraordinary importance of climate protection and the central role of the building industry in that effort, SM Aura Premier demonstrates their leadership through their LEED certification of Gold."
SM Aura Premier is the 13th SM Supermall in Metro Manila and 47th SM Prime mall in the Philippines. 
The SM Aura achievement makes the mall part of the benchmark for green building.
Facebook Comments