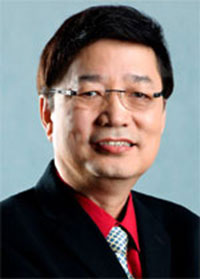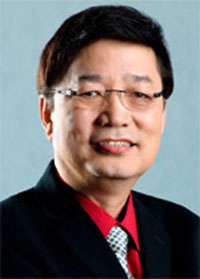 What made you decide to take your course in college? Whatever course we chose should be our foundation in building our future.
However, not everyone can be successful to become what they intend to be. The number of nurses has increased dramatically that there may not be enough of them to be hired in our hospitals or the salary that nurses are given may not be substantial enough so they would rather try their luck in another country.
So what should be our basis on how we can make our lives better? Is it relying on the skills that we were trained for four or more years in college or embracing new sets of skills that will be our pillars in putting up a business and finally be financially independent?
Not all would want to be held captive inside a four-corner room for eight hours in a day. One may want to grow more in terms of how they are in a company. While we know that there have been successful employees and they are pretty much happy with the way their careers have gone, still, not everyone would be thinking of growing old working for other people. Thus, taking a big step out of your comfort zone may be the next big thing.
It's never easy to start anything. But with full determination, anyone can surpass any hurdles that may come along. To have an open mind and ability to learn new things, one is bound for greater heights. 
Why did some choose to be entrepreneurs?
Becoming one is such a fulfilling dream most especially if you see how much the business you have put up was able to expand and able to thrive a generation that can sustain it for more years.
The perks of being an entrepreneur may look so grand that some have tried following the steps of the most successful businessmen that we have right now.
The opportunity to work for your own self instead of working for others is the best reward of any entrepreneur. You no longer need to follow the set of rules shoved into you that you are not amenable with. But rather, you create your own rules that you think will help prosper the business that you have started.

Taking inspiration from other entrepreneurs, you may be able to come up with a very ideal plan on how you can make things work for you easily. 

Being the owner of your own business, you are the main decision maker. You get to choose the people to work for you that would best influence in making your products and services competitive in the market.

Working long hours will not be much of a pain because you know that the more you persevere, positive results follow. As an employee, working long hours would not mean an increase in your salary. Some companies don't even provide overtime pay and you get home exhausted with nothing to look forward to on your next paycheck. But being your own boss, you are able to make your own schedule.

You may be able to take a vacation at your whim (provided that your presence may not be needed as much in your business). You no longer have to worry beating traffic so early in the morning because you can decide which time you choose to start to work.

Remember those times when you missed important school activities which your kids wished you were there? And how you were not able to catch your appointment with the doctor because you were told to spend additional hours to finish your task? Gone are the days of missing important things in life.

But of course, to become successful, you should not train yourself to wake up so late that your employees may have been waiting for you at the conference room only to know that you are still in bed.

Remember that you also have a responsibility over your employees. And you have to become a good role model to them so that positive things happen for your business.

You now have the ability to control your earnings and be able to foresee if you have enough to either expand your business or to build a new one. When you were just an employee, your salary may increase but not as much that would make you have the ability to catch the next flight going to the Bahamas.

It was like working to live for the next paycheck. Running your own business gives you the potential to earn limitlessly. You also have the opportunity to establish product pricing and decide on the salary each of your employees should get.

You have the opportunity to weigh how things are going in your business — if it needs reconstruction or integration of helpful tools to increase or expand your business.
Things to consider
You may have all these rewards of being an entrepreneur but all these would go down the drain if you do not seek how you can best manage the business.
Plans should always be carefully executed. A continuous review of your comprehensive business plan should allow you to see if your business is going along the right direction. You want to be focused and get your business on the right track and nothing more. The only way that you should consider going is going up and up.
(Armando Bartolome is known as the Philippines' Franchise Guru, a business mentor to numerous micro entrepreneurs who are now themselves big names in the industry. This article is reposted with the author's permission and was previously published on The Business Mentor column posted by ABSCBN News. For questions and more information, you may contact Armando "Butz" Bartolome by email:philfranchiseguru@gmail.com or on Twitter @philfranguru. His website is www.gmb.com.ph)
Facebook Comments