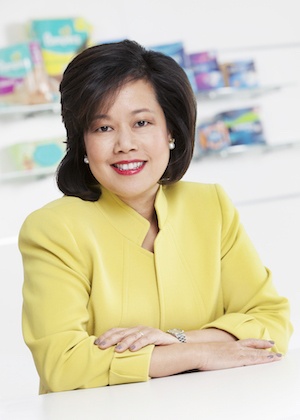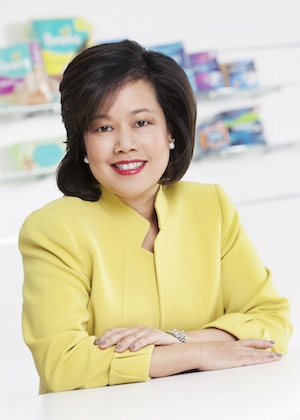 Filipino business leader Fama Francisco is the first female and first Asian to be tapped by multinational company Procter & Gamble (P&G) to lead its global business covering $4BN sales in over 115 countries.
Francisco has held the post since 2015 serving as president of Procter & Gamble Feminine Care – the highest ranked and first female Asian president in P&G – after she worked her way up from being a sales manager in the company's Philippine office, the first female to be hired in the post after over 50 years and hired after she graduated from the University of the Philippines in 1989.
The Filipina business leader's credentials include being known for her global track record in General Management, leading successful businesses across developed and developing markets, brand-building, upstream innovation to current business operations.
She was previously Vice President of Global Feminine Care and North America Baby Care, and is credited to have led the "fastest-growing operation in North America region through mastery in innovation, brand equity leadership, and end-to- end productivity."
Francisco has received numerous recognitions in the Philippines as well as overseas such as in Cincinnati Business Courier's "Forty Under 40" in 2005, and Deloitte and Touche "Wise Women." Biz Journal reported she was responsible for the #LikeAGirl marketing campaign which went viral and a Superbowl commercial.
Talking to the Inquirer about her post, achievements and encouraging other Filipinos to do well in their fields Francisco says, "If a door is open to you, you go through it—confidently."
"My belief is if a job is worth doing, you have to do that job better than anyone who's done it before. And I think if you can do that, then opportunities will always open up," she said.
Francisco's leadership posts in P&G brought her to live in Japan and the United States.
Facebook Comments