The smallest dwarf species of Rafflesia, considered the world's biggest flower, has been found recently on two sites on Pantabangan-Carranglan Watershed area in Nueva Ecija by a team of scientists from University of the Philippines.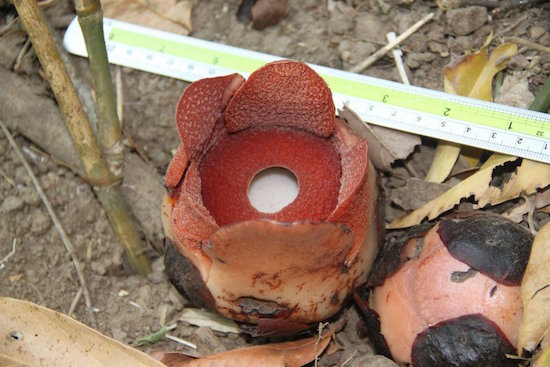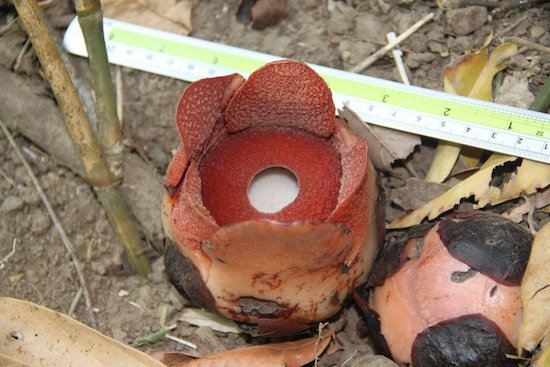 It was a "serendipitous" finding as described by Professor Perry Ong, one of the lead researchers of the study, when one of the field assistants accidentally tripped over a pile of forest litter and exposed Rafflesia consueloae, the new dwarf species of Rafflesia.
The study of this new species, which is endemic in the Philippines, has been published in an open-access journal, Phytokeys, in February, 2016.
According to the journal written by the scientists that discovered the species, R. consueloae now holds the world record of being the smallest kind of the giant flower with an average diameter of 9.73 cm when fully expanded.
In an e-mail to GMA News, Filipina botanist Dr. Jeanmaire Molina said that the latest discovery of Rafflesia not just support the status of the Philippines as the "hub of Rafflesia diversity in the world, but also a cauldron of evolution for other wildlife species as well."
The Filipina botanist also added that the discovery of the dwarf species of Rafflesia must make Filipinos proud of their natural heritage for this also suggests that there is a lot more other species in the Philippines just waiting to be discovered, and places waiting to be explored.
Thus, the Philippine government, according to Molina, must focus on activities and livelihood opportunities that will uphold and preserve the rich biodiversity of the country.
Currently, the Department of Environment and Natural Resources-Biodiversity Management Bureau (DENR-BMB) in partnership with UP biology is continuously studying the DNA barcode of R. consueloae under the Wildlife forensics and DNA Barcoding of Philippines Biodiversity Program.
Facebook Comments