A cultural district in California called SOMA Pilipinas is revealing the thriving community of Filipinos who have lived in the South of Market (SOMA) for over a century.
Nestled along 1010 Mission Street in San Francisco, bounded by 2nd St. to the east, 11th St. to the west, and Brannan to the south, SOMA Pilipinas describes the Filipino district as a diverse selection of small businesses, parks, and community service groups that have served the thriving Filipino community for decades.
SOMA Pilipinas includes historically and culturally significant buildings such as the I-Hotel, Gran Oriente Filipino Masonic Temple, Rizal Apartments, the lloilo Circle building, and several streets are named for important figures in Filipino history including Bonifacio, Lapu Lapu, Mabini, Rizal, and Tandang Sora.
The boundary demarcates the area with the highest visibility of Filipino cultural landmarks including the San Francisco Filipino Cultural Center and the Bayanihan Cultural Center.
Present in the district are businesses, institutions, residences, places of worship, buildings, activities, organizations including Filipina Women's Network, Filipino Community Center, Kularts, Keanry Street Workshop, Veterans Equity Center, West Bay Pilipino Center and important Filipino cultural activities including the FAAE/Pistahan Parade and Festival, the Parol Festival, Kulinarya and the New Filipino Cinema at Yerba Buena.
SoMa is also home to such landmarks as Bessie Carmichael School/Filipino Education Center, the nation's first and only elementary school with a curriculum in the Filipino language, Victoria Manalo Draves Park – the first park named after a Filipino American Olympic champion, the seven-story Lipi Ni Lapu Lapu mural at the San Lorenzo Luis Center, and Bindlestiff Studio, the only permanent community-based performing arts venue in the nation dedicated to showcasing emerging Filipino American and Filipino artists.
SOMA Pilipinas was established in April 2016 by a City Board of Supervisors resolution zoning out a massive stretch of land in San Francisco's red hot SOMA (South of Market) area.
The board resolution acknowledged the South of Market neighborhood as home to the largest concentrations of Filipinos in San Francisco and saw the need to preserve and further develop SoMa Pilipinas as the regional center of Filipino culture and commerce, recognize the historical and present contributions of the community and neighborhood, to stabilize Filipino residents, business and community-serving institutions.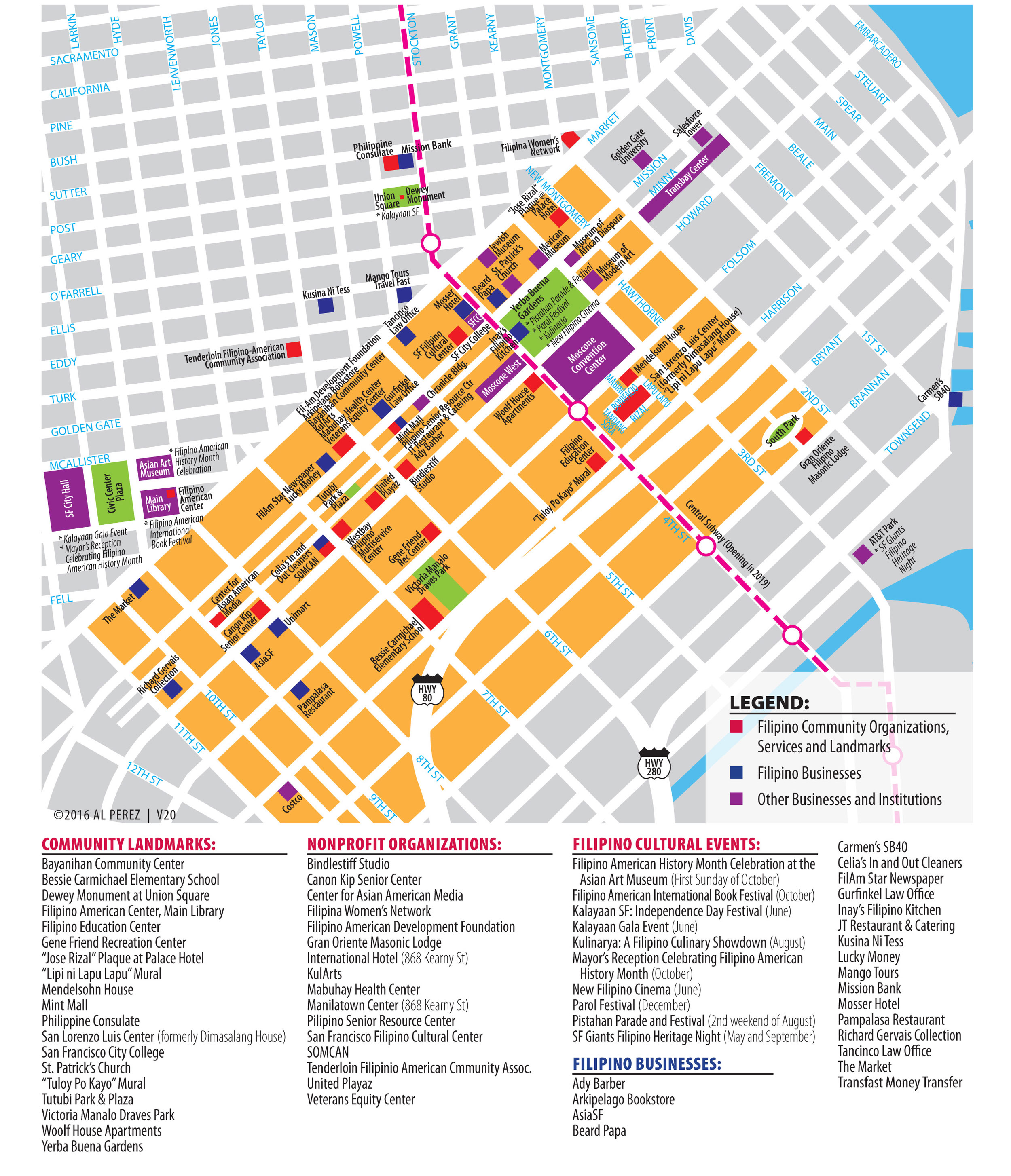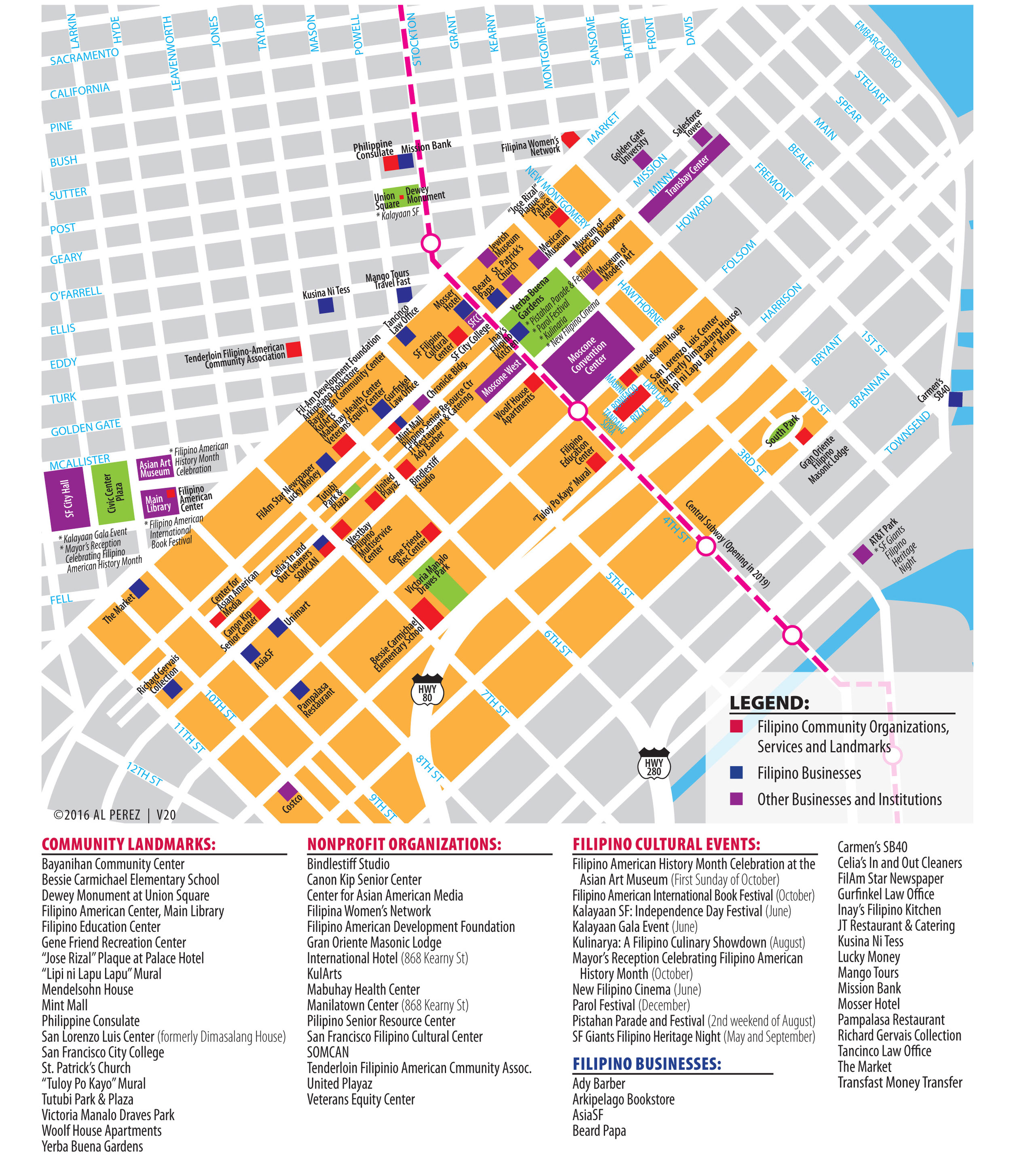 More than a year later in August 2017, SOMA Pilipinas initiated the UNDISCOVERED SF Creative Night Market every held every 3rd Saturday of the month, from 4pm-10pm at 401 Minna St. behind the SF Chronicle Building.
Now on its second season, UNDISCOVERED SF is a curated collection of emerging artists and merchants that celebrate San Francisco's new cultural district.
The next UNDISCOVERED SF at SOMA Pilipinas will be held on September 15 featuring artists from the Manila underground music scene. The night market is open to the public.
Facebook Comments